What to expect from the inspector...
January 2016

In previous articles regarding labour management we have discussed the management and record keeping of this aspect. Should you have employees, even if it is only one person, you are required by law to adhere to the requirements of the relevant legislation. To complicate matters, in South Africa labour matters are regulated by ten laws.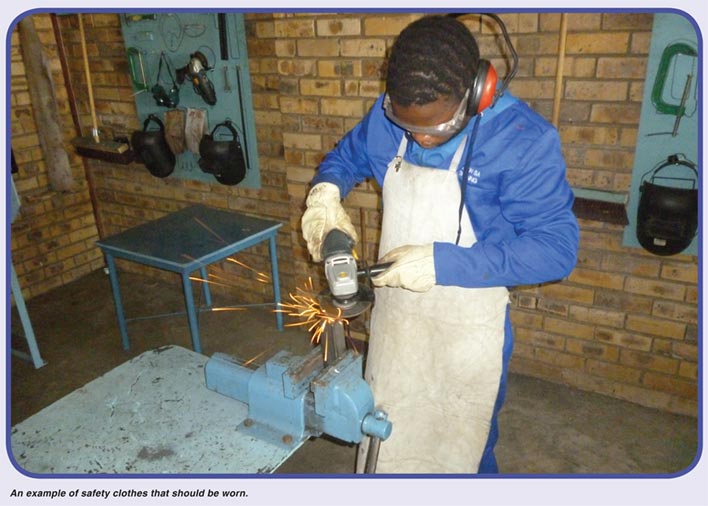 Of these, the most important ones from day to day, for our discussion are:
Basic Conditions of Employment Act (BCEA), 75 of 1997 in conjunction with Sectoral Determination 13 for Agriculture;
Compensation for Occupational Injury and Disease Act, 130 of 1993;
Occupational Health and Safety Act, 85 of 1993; and
Unemployment Insurance Act, 30 of 1996.
To ensure compliance with the abovementioned legislation labour inspectors are appointed by the Department of Labour to undertake inspections at workplaces. They are also to advise employers and employees of their rights and obligations and are also entitled to conduct an inspection of a workplace in case of complaints or accidents.
During an inspection the inspector will check for compliance with the relevant labour legislation. They may request employment contracts, payslips, attendance registers, and personal files of each employee. They could also require proof of registration with the Workman's Compensation Fund and the Unemployment Insurance Fund and proof of the latest payments. They could also check that a summary of each of the following legislations are on display: BCEA; Employment Equity Act; the Occupational Health and safety Act; and that a copy of Sectoral Determination 13 is available for employees. They could also check that your disciplinary procedure and code are in place.
The labour inspector could also confirm adherence to the Occupational Health and Safety Act: for instance that moving drive chains and belts are sufficiently guarded; that emergency exits from buildings are clearly marked; that fire extinguishers are accessible and functioning properly; that flammable materials are correctly stored and used; that all electrical wires and plugs are properly insulated; that all chemicals are correctly stored and used; that a fully equipped first aid box is available on the premises; that clean and hygienic toilets are available for males and females and that the occurrence of occupational injuries and diseases are reported by the employer to the Department of Labour.
Bear in mind that during an inspection should any non-compliance be detected it could in all probability result in a more thorough inspection and employees may be interviewed by the inspector. It is for your own interest as an employer to adhere to the legislation because non-compliance can implicate fines of between R300 and R1 500 per employee and imprisonment of one to six years.
In the past, employers who did not comply with the legislation were given a grace period, normally three months, to get their labour matters in order before being issued with a non-compliance order if still necessary. Due to recent amendments to the Basic Conditions of Employment Act the grace period has fallen away. Labour inspectors can now issue compliance orders immediately. This is an important change to the legislation with rather negative consequences for employers. Government is quite adamant that employers must comply with the legislation.
Labour inspectors may enter relevant workplaces which include farms at any reasonable time without notice or a warrant, to monitor and enforce compliance with the labour legislation. But they may not enter residential premises without the consent of the owner or tenant.
However, the farming community's right to safety is a most important right. On the contrary certain officials representative of institutions/departments have a statutory right to access to fulfil their duties. Therefore a safety farm access protocol was negotiated between Agri SA and Government with guidelines for access to farms as a workplace. According to the protocol it is preferred that labour inspectors make an appointment with the owner/manager. Because of their statutory rights, labour inspectors may still access farms without an appointment. Note that only members of Agri SA who displays the necessary notice board at their farm's entrance may exercise any right according to the protocol.
So far we have looked at the rights of labour inspectors. What about the employer? You have the right to verify the identity of the person claiming to be a labour inspector, before granting the person access to the workplace. A labour inspector must be able to present a certificate confirming his/her position as a labour inspector with the Department of Labour, and stating the functions he/she may perform. Without this identification access MUST be denied. Furthermore, a labour inspector may not charge a fee for the inspection or for any advice or assistance. And the labour inspector may only perform the duties as stipulated. Employers also have a right to appeal a compliance order.
The compliance with labour legislation as required is beneficial to the employer as it minimises the risk of disputes. Also everybody is aware and understands what is going on in the workplace and proper communication is enhanced.
Article submitted by Marius Greyling, Pula Imvula contributer.
For more information, send an email to mariusg@mcgacc.co.za.
Publication: January 2016
Section: Pula/Imvula