Book your seat for the 2020 Conservation Agriculture Conference in Reitz, which takes place from 16-17 March or in Ottosdal, which takes place from 18-19 March.
Themed "Let Nature Make you Money", this conference promises to highlight conservation agriculture as a cost effective weapon against rising input costs and climate change, by allowing natural processes to function optimally again.
landbouweekblad - with the cooperation of Grain SA, the Ottosdal no-till club, Elim Fertiliser and Agricol - brings together world renowned speakers, local experts and successful South African farmers (who paid their school fees) for a South African conference on conservation agriculture, to bring hope to hundreds of farmers caught in a relentless cost squeeze.

Copy by ©landbou.com via Netwerk24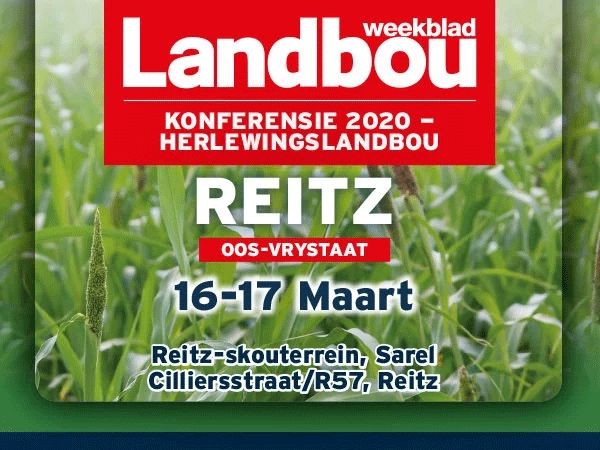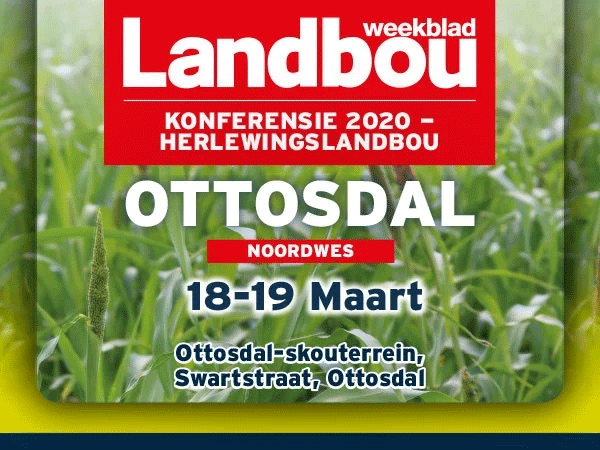 ​​​​​​Click on each respective photo to book a space or download the latest programmes