Time to celebrate hard work and success
December 2022

VALERIE CILLIERS,
SA GRAAN/GRAIN EDITOR
After a two-year absence, Grain SA's day of celebration was held at NAMPO park on 21 September. The aim of this event is to give recognition to all developing farmers who are part of the Grain SA Farmer Development Programme and those who excel in their categories.

The Day of Celebration embodies not only the rich diversity of South Africa, but also the unifying passion for agriculture that exists within the country's farming community. The festive atmosphere and colourful traditional attire worn by many of the participants make this event a highlight on the Grain SA calendar.

Attending the event were the deputy minister of agriculture, rural development and land reform, Rosemary Nokuzola Capa, and representatives from the Department of Agriculture, agribusinesses, organised agriculture, the media and the private sector.

TOP PERFORMERS
The crowd were on their feet when the 2022 Grain SA/Absa/John Deere Financial New Era Commercial Farmer of the Year was announced. Mapidinyana Phillip (Flip) Manoto farms with maize and sunflower on 550 ha near Lichtenburg in North West. He became a member of Grain SA in 2016 and is mentored by Du Toit van der Westhuizen. He is also a member of the 1 500 Ton Club since 2017. Flip and his father own the farm Lusthof near Lichtenburg, where his future goals are to expand and diversify. He is excited about the current crop, which he hopes will make up for the previous drought-stricken season.

Wearing traditional attire, Bheki Isaac Mabuza was announced as the 2022 Grain SA Potential Commercial Farmer of the Year. He is guided by the regional coordinator, Jurie Mentz. Bheki, who lives on the farm Donkerhoek near Piet Retief in Mpumalanga, started planting maize in 2007, but the crop was not a profitable harvest. In 2014 he joined the Grain SA study group in Donkerhoek and this has made all the difference. 'I have learned many farming skills since joining the study group,' says Bheki. He is married to Dududzile and has eight children. The oldest, Siyabonga, helps his father on the farm, while the others attend school. His mentor, Jurie Mentz, says Isaac is growing his agricultural business year on year.

Joseph Tuelo Mokaleng, who is mentored by Du Toit van der Westhuizen, was crowned as the 2022 Grain SA Smallholder Farmer of the Year. Joseph has never worked anywhere else but on the piece of land in Morena Village near Delareyville in North West, where his grandfather and father farmed on a small scale. He left school to join his father, where they ploughed with donkeys, until Tuelo was able to buy a Massey Ferguson tractor. He took over the farming when his father became too old to work and completed his first course with Grain SA in 2006. Since then he has completed more than ten courses, ranging from implement maintenance to advanced maize production and marketing.

The Grain SA/Absa/John Deere Financial Subsistence Farmer of the Year is Khuphukile Vinah Mazibuko, with Graeme Engelbrecht as her regional development coordinator. Khuphukile farms in the region of Dundee in KwaZulu-Natal, where she lives with her husband, Nsiyane, and their two sons. She is a community caregiver for the Department of Health but has always been farming on a small scale. She joined Grain SA in 2015 and has since been farming for profit. Khuphukile has always been very involved in the community and is currently teaching local farmers about the no-till project. She wants to expand her maize crop and venture into poultry.

WE SALUTE YOU
Dr Pieter Taljaard, chief executive officer (CEO) of Grain SA, congratulated all the nominees and highlighted the fact that nine graduate farmers joined the 250 Ton Club (more than R1 million turnover), 16 joined the 500 Ton Club (more than R2 million turnover), two joined the 1 000 Ton Club (more than R4,5 million turnover), four the 1 500 Ton Club and four the 2 000 Ton Club (R9 million turnover).

Graduates who joined the 1 500 Ton Club are Paul Motlokoa, Johannes Setshego, David Nhlapo and Xolani Gumede. The four farmers who joined the 2 000 Ton Club are Samuel Moloi, Israel Motlhabane, Badge Skosana and Frans Mokoena.

Supporters of the programme include the Maize Trust, the Oil and Protein Seeds Development Trust (OPDT), Bayer, the South African Cultivar and Technology Agency (SACTA), SA Breweries (AB InBev), Kgodiso Development Fund (PepsiCo), Sasol Agricultural Trust and Sasol South Africa.

A big thank you to the sponsors of the event: Absa, John Deere Financial, Bayer, Standard Bank, Hollard and DeKalb. Sponsor representatives, Dr Langelihle Simela (business development manager, Absa, AgriBusiness Centre of Excellence), Fortune Mathiba (operations manager at John Deere Financial) and Marthinus Loock (senior manager, AgriBusiness at Standard Bank) announced the winners in each category.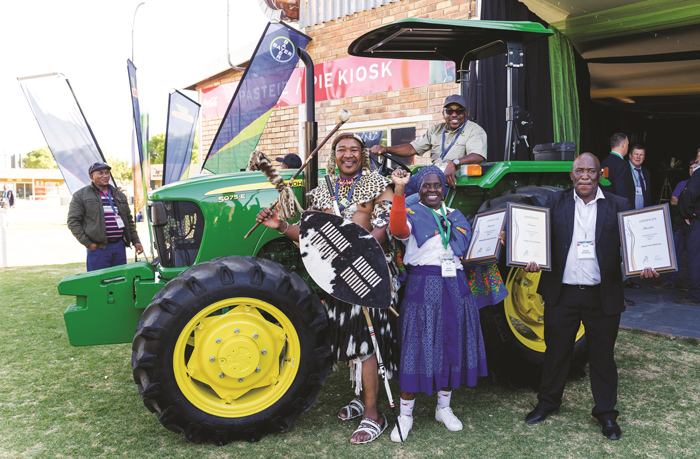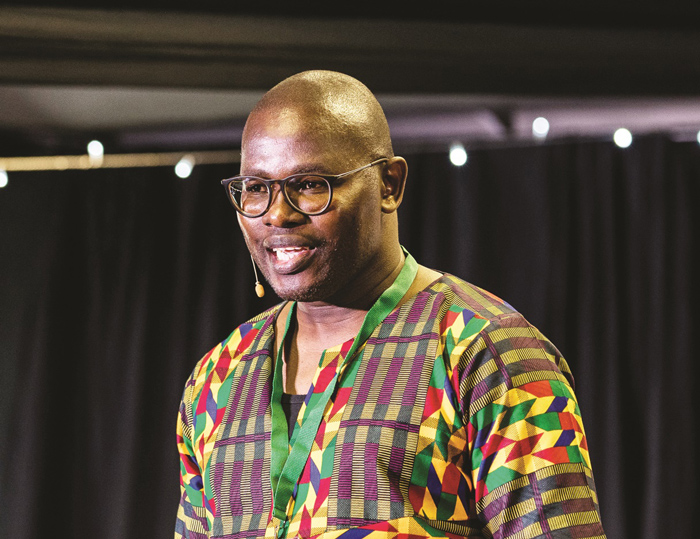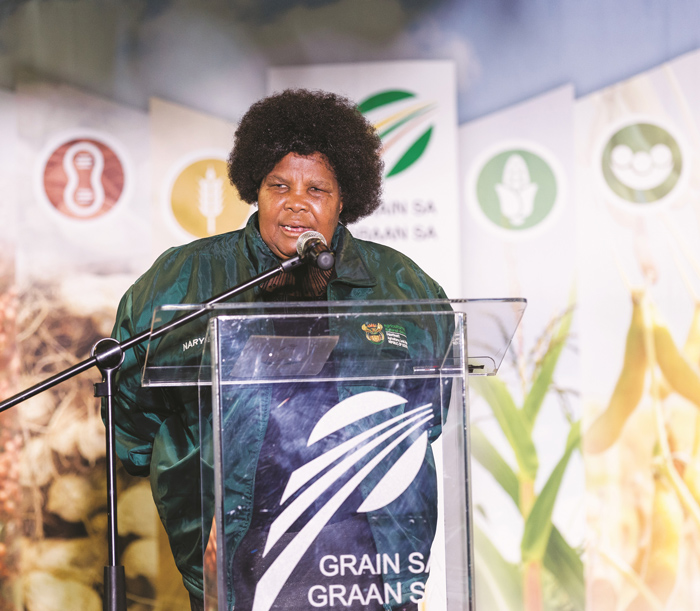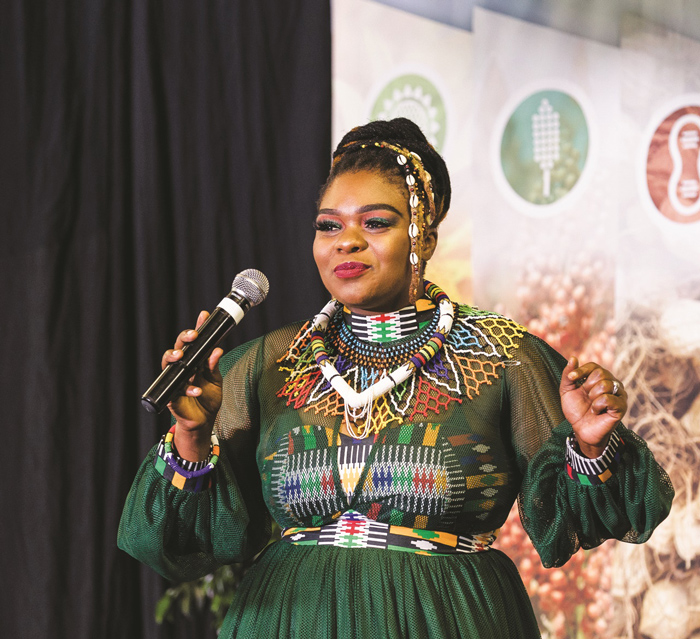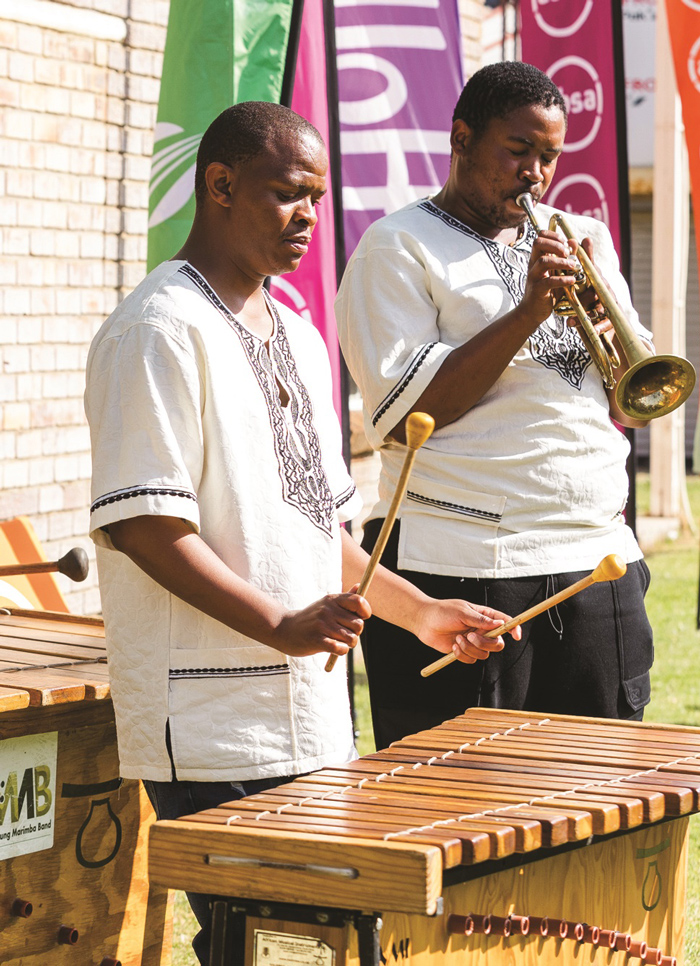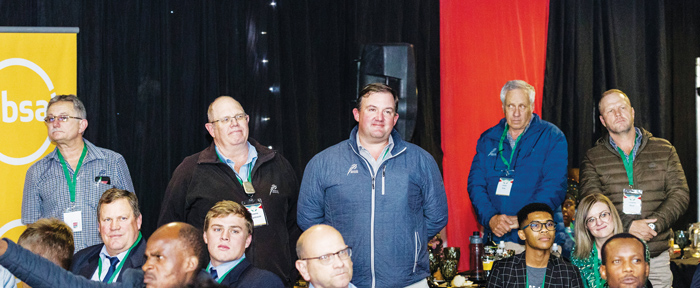 Publication: December 2022
Section: Pula/Imvula