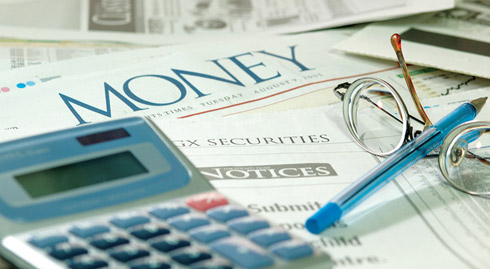 MUGOVE NYIMO, ABSA FINANCIAL SERVICES
According to the Department of Agriculture, Forestry and Fisheries, primary agriculture contributes about 3% of South Africa's gross domestic product (GDP). By comparison, the world average would be around 6%, as developing countries such as India are as high as 18,5% compared to the European Union's 1,8% contribution.
The important measure to ordinary South Africans is that agriculture contributes about 7% to formal employment. Formal employment brings the responsibility of sustainability and sustainability requires planning, including financial planning.
What is financial planning? In simple terms, it is the proper management of your finances to meet your goals and protect your assets and the future of the business. The business of agriculture, whether it is intensive crop production, mixed farming or ranching and livestock farming, has common issues that need to be managed appropriately to ensure sustainability.
These issues are no different from any other market and include borrowing, partnerships, surety, business continuity and the financial consequences on the death, disability or severe illness of the agri-business owner, often the producer. Although the issues are common, agriculture is specialised and therefore requires experts who understand how to manage the financial risks of agriculture.
South Africa has always recognised the uniqueness of agriculture, hence the historical establishment of agricultural banks and the increased focus on agronomics in South Africa's tertiary institutions. The agri-business sector is core to the most commercial banks and especially Absa's strategy and the focus in the sector over the years has made Absa a leading agricultural financier amongst the commercial banks.
We recognise that farmers are 100% focused on their business, and further appreciate that in the current global environment, they have taken the time to understand the domestic and international prices. More importantly, commercial banks and especially Absa, recognises the importance of managing the blind spots associated with agri-business, which require the expertise of a financial adviser.
Absa Financial Services with their financial advisers distributed throughout the country, has highly qualified experts in the agricultural sector. By way of example, advisers will consider the life insurance blind spots for a two man commercial grain business on a 1 000 hectare farm that require financial planning and will include aspects such as:
Contingent liability – are there personal guarantees given on behalf of the business? Businesses accumulate assets over the years through borrowing. It is important to ensure that in the event of death, your business can continue because the outstanding amounts in these loans are paid off and your personal assets are not affected.
Key person – how will the business cover its losses in the event of premature death or disability of a key individual in the business? Partners have different roles in building a business. The knowledge, skill and expertise required to continue profitably will have to be acquired should an event occur. This business insurance is important to provide resources to attract a similar type of individual.
Buy and sell agreement – upon the death of one of the producers, will there be minimal disruption for the surviving farmer? It is not always desirable for a surviving owner's spouse to step in and become a co-owner. In most instances, they are not adequately skilled and will demand the same remuneration. A buy and sell agreement will allow a smooth transfer of business interests and there is minimal impact on the personal relationships.
The financial adviser is also qualified to ensure the right agreements are in place, the tax and estate duty considerations have been assessed and to ensure sustainability and that the appropriate valuations of the farming business have been done. A fair valuation becomes critical to avoid a third party with an interest, placing an unrealistic value on the agri-business. Agreements are legally binding and if there is an obligation to sell business interests in the event of death, a proper valuation will avoid disputes that may end up in court.
What is the role of the agri-business owner in all of this? In order for financial planning to be a success, there are some key recommendations for the agri-business owner to take note of:
Ensure that you are dealing with a professional – your business interests should be managed by a professional backed by a reputable brand.
Trust the financial adviser and put all the facts on the table.
Discuss how you feel about risk and your personal and financial goals – this allows the financial adviser to gather the right data and give you the advice you need.
Be open to what are recommended to you in order to achieve your goals – your business is complex, from your tax strategies and investments, to your assets, liabilities and cash flows. There is a wide range of insurance coverage needs that have to be considered.
Raise your concerns – it is the financial adviser's responsibility to adjust the recommendations to address what is top of mind for you.
Allow for execution – once the financial adviser has a mandate, he can execute on the recommendations and it may include involving other professionals, such as attorneys and stockbrokers.
Keep your financial adviser on his toes – the financial adviser will continue to monitor and contact you to ensure that your needs have been covered, however, at any time you can request assistance on any area of financial planning.
In conclusion, there are real issues in the day-to-day business of agriculture that are top of mind for the agri-business community. Issues such as climate change and the effects thereof, as well as concerns regarding drought and the impact on the grain price.
There are additional risks, like flooding and disease that the sector is always discussing and trying to manage. In such an environment, financial planning becomes very important to ensure that the sustainability of the sector is maintained and the community can divert its energies to producing food for South Africa, and continue to improve their product for the export market.
Since every producer is unique, it is important to contact a specialist to have a look at your own portfolio. A financial adviser is available at your nearest Absa Branch.
Prepared by Absa Financial Services – a wholly-owned Bancassurance arm of South Africa's largest retail bank, the Absa Group.
Additional sources
www.info.gov.za
www.absa.co.za
www.fpi.co.za