THE CORNER POST
November 2021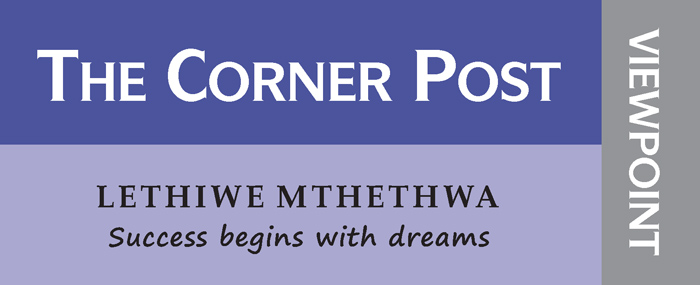 LOUISE KUNZ,
PULA IMVULA CONTRIBUTOR
Remember Wiseman Mthethwa was one of the finalists of the 2017 Grain SA/ABSA/John Deere Financial new era commercial farmer of the year competition. Sadly, his dream of being a successful commercial farmer was cut short as he passed away in a car accident in august 2018. Following his death, his children had to take up the reigns of the family farm, Milnedale farm, in the Dannhauser area in Kwazulu Natal.
FILLING A SUCCESSFUL FATHER'S SHOES
Remember joined Grain SA's Farmer Development Programme in 2013. 'When my dad passed away they were there to lend a helping hand,' says Lethiwe who joined the farming operation in 2011 after completing her studies. She says it was not easy filling their dad's shoes. 'He was our leader and we are now walking in his footsteps. These are big shoes to fill.'
The development coordinator from the Dundee office, Graeme Engelbrecht, provided the necessary mentorship and advice. 'Graeme's mentorship plays a big role in our success. He guided us into achieving the goals my dad wanted to realise. He comes to the farm to check on us and our harvest,' shares Lethiwe.
'We have improved a lot since Grain SA's has been around,' the family says. At the start of the programme they were harvesting 2 t/ha to 4 t/ha of maize. 'This has now increased to 7 t/ha to 8 t/ha. With sugarbeans we are realising 3 t/ha to 4 t/ha and with soybeans 2 t/ha to 3 t/ha.'
They operate a mixed farming enterprise on their 612 hectares farm which they are leasing from the Department of Rural Development and Land Reform. Apart from planting maize and dry beans, they also farm with Brahman and Bonsmara cattle and sheep. 'Currently we are using 412 hectares for the livestock and planting on 200 hectares of dryland," Lethiwe shares.
The siblings make sure they get the necessary knowledge and training by attending study groups regularly. Here they learned about correct agriculture practices like the importance of timeous planting and the significance of taking soil samples to know your soil's status. Lethiwe is especially grateful for the information on record-keeping and 'doing the books' as this has become her duty on the farm. The rest of the farming duties are a joint venture.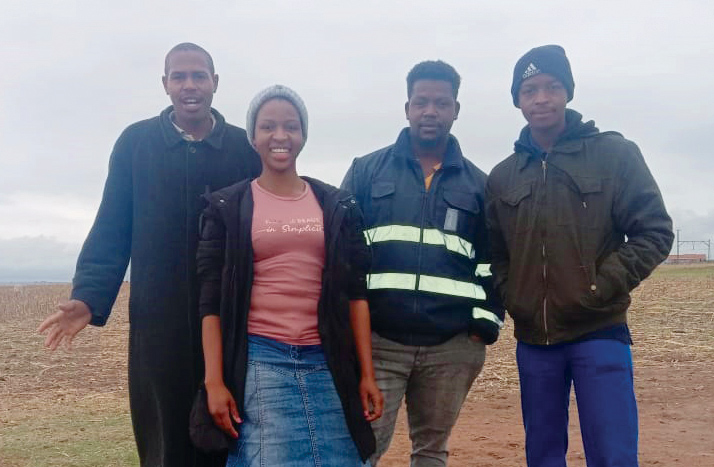 This year they decided to plant soybeans after planting sugarbeans for the past three years. 'We did this to give the soil a break this season. It is also more cost effective as soybeans are cheaper to harvest as less labour is required.'
With the skills they had learned from their father and the guidance of Grain SA's Farmer Development Programme the Mthethwa clan are now living out his dream successfully. Sabatha was even crowned as the 2019 Grain SA/Monsanto Potential Commercial Farmer of the year. After receiving his award he said their success stems from their love of farming, respect for the land and pride in what they are doing.
IT'S NOT JUST A DREAM, BUT A PLAN
Eleanor Roosevelt, a former first lady of the USA, said, 'The future belongs to the one who believes in the beauty of their dreams.' In other word if you stop dreaming you will stop making plans for your future.
Lethiwe is a big dreamer who sees so many opportunities for expansion on Milnedale. Her dreams therefore centre around the farming operation. 'We have to expand what we have, not just more hectares for planting and increasing our herd, but we should expand into secondary agriculture,' she says about her dream to set up an abattoir and a butchery on the farm. 'Then we can slaughter and sell our own meat while at the same time creating jobs for people.' Another dream is to establish a mill on the farm where maize meal, samp and other products can be produced on site.
She hopes that she will one day own her own piece of land and that her brothers will all be landowners too in the near future. Until her dreams are realised, she is happy making her father's dream come true.
Lethiwe shares the following advice with fellow farmers:
To grow as a farmer it is important to seek knowledge on a daily basis. So join a study group and get involved with other farmers. We can learn so much from each other.'
Do not be jealous of each other. Share your information. Support each other. Lend a helping hand and make a difference for agriculture.
It is not a good time in South Africa now but hang in there. Things will improve.
Publication: November 2021
Section: Pula/Imvula