Telling our own story first-hand
November 2021

Grain SA's farmer development team is actively contributing to the dream of a united and prosperous agricultural sector. We are proactive about teaching farmers the most appropriate and modern farming techniques that we believe will change their unique farming operations for the better.
This is a team made up of many parts. We are:
Farmers and agriculturalists.
Development specialists.
Teachers and trainers.
Linguists who can communicate in multiple languages.
Mentors.
Nothing makes us happier than helping people by expanding their knowledge and growing their skill sets. Therefore we are constantly seeking for opportunities to partner with other stakeholders who have a vested interest in successful land reform and farmer development whether they are from within government circles or in private sector, commodity organisations and agribusiness networks. These institutions make it possible for us to reach the most remote and rural regions of South Africa where bring knowledge transfer and skills development opportunities to farmers who wish to improve their businesses.
CONNECTING WITH THE FARMERS
One of the mentors began his reporting in August with the following words: 'It has been so good to get to meet with the farmers again.' The first meeting platform Grain SA's Farmer Development Programme offers is the study group meeting.
The month of August was still very busy in most regions of the country with farmers still threshing, packaging and marketing their maize crop. On the whole, farmers had a good year and many have been able to buy new season inputs already. The Grain SA team has been in regular contact with the many study group farmers. There were at least 148 contact sessions with study group chairmen and farmers in August.
Some may ask why bother with meetings, travelling and time spent on study group interaction, so why do we do it? We don't believe there is a 'one-size-fits-all' approach; rather we like to talk to our farmer members and embark on a journey of knowledge acquisition appropriate for them.
This varies throughout the season as we deliver timeous information. Since August saw farmers still busy with harvest time and post-harvest activities, we have taught them the importance of accurate record keeping and have shown them how to determine the crop yields achieved. We have taught farmers how to know they are getting a fair deal for the maize they are selling. In South Africa maize price changes on a daily basis sometimes and price is determined by Safex.
Another meeting platform we have is farm visits which are targeted at more advanced farmers who need some assistance on their way to full commercialisation. There is a maze of uncertainties, choices, and new technologies that a potential commercial producer must navigate and the team assists with this. Close working relationships are formed with these producers while the nitty gritty of farming – the planning and challenges that farmers face – are dealt with on a one to one basis.
The team makes a commitment to walk a road with a specific farmer and a commitment to funders to monitor and ensure that recapitalisation or targeted funding is spent wisely. By getting to know the farmer and all aspects of the farming operation, we learn more about his dreams and ambitions. We care as much about the well-being and success of an individual farmer as we do about successful land reform.
During farm visits the team assists with planning and logistics. Where necessary we help fix old or broken tractors and implements. We worry with the farmers when there is no rain and we rejoice when we see impressive yields. When damage is done by a runaway fire, we weep alongside the farmer. Recently Thobani Ntonga and Abednigo Mofokeng from the Eastern Cape suffered tremendous loss after a runaway fire destroyed their maize fields and grain storage bins.
This is a fully funded programme with support from Government (DRDLR – Recap), Grain SA, the Maize Trust, OPDT and Standard Bank amongst others. We appreciate these sponsors.
AT GRASS ROOTS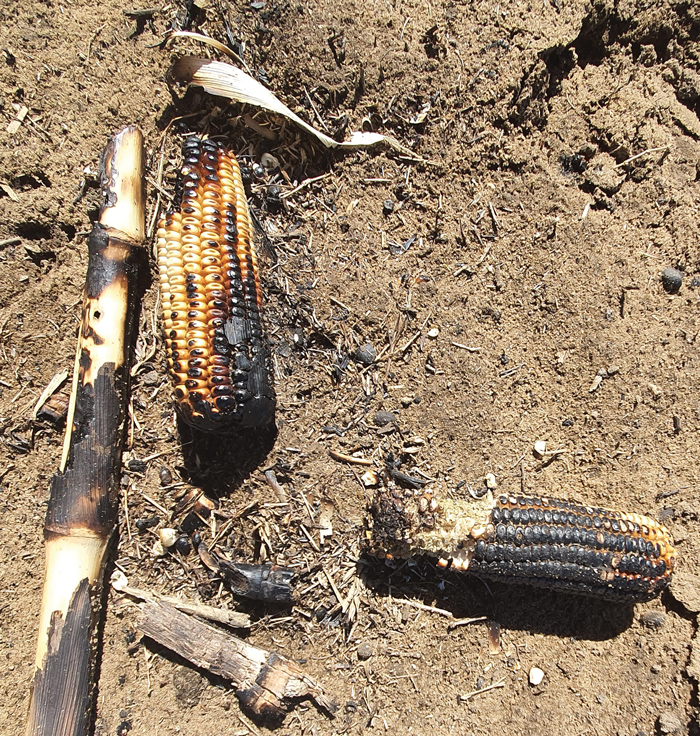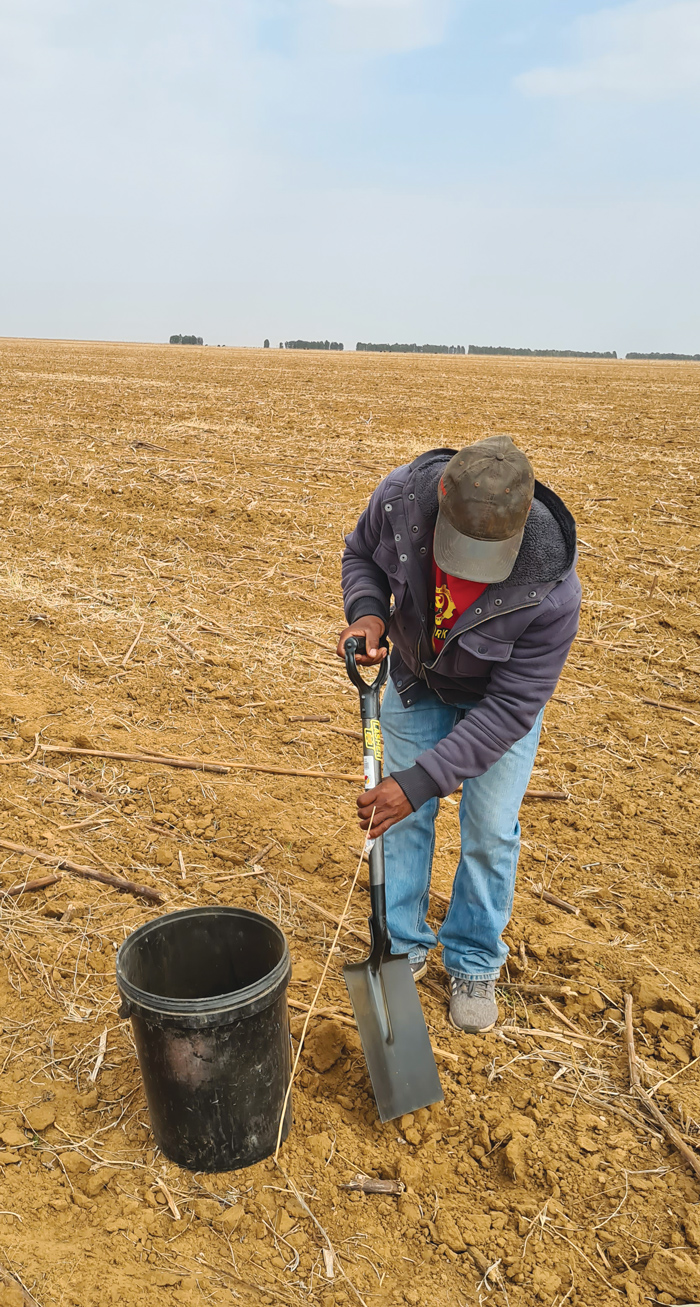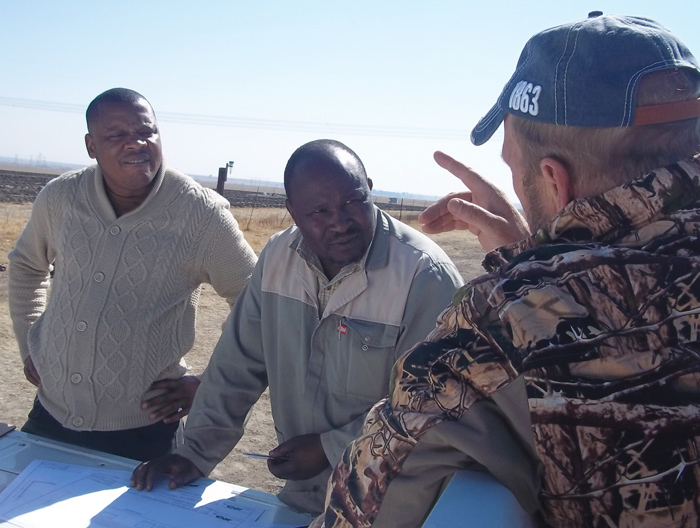 Publication: November 2021
Section: Pula/Imvula