Teamwork leads to success
July 2022

The farming community has been failed by disastrous infrastructure and network challenges. From road building together to stories of farmers helping other farmers to finish planting their crops in the early season and experienced farmers mentoring new farmers, the value of a community that works together has been evident throughout this season.
When we travelled through the central Free State, we encountered teams of farmers with their tractors and farm workers trying to patch the dismal road surfaces, making it possible for them to attempt delivering their loads to the local silos.
HARD WORK AND SUPPORTIVE TEAMWORK = SUCCESS
Grain SA's team visited 71 farms and held 45 study group meetings during the month of April. Their support is tailor-made for the farmers they are working with. It is also region specific. The regional development managers present appropriate training and ensure the information is relevant, reliable and applicable. Grain SA wants farmers to feel empowered and upskilled by their interactions with them.
Another five training courses were held for 79 course attendees. These included:
A planter and boom sprayer calibration course on Mr Tshepe's farm, Bonacord near Matatiele, sponsored by the Maize Trust.
Two 'Introduction to maize production' courses in Oliviershoek, KwaZulu-Natal, and Dlamini, Limpopo, sponsored by Bayer.
A Maize Trust sponsored course on tractor and farm implement maintenance in Lichtenburg, North West.
Dry bean and nutrition course in Groblersdal, Limpopo, sponsored by DSI.
More than ever this wet season has highlighted the importance of mentors being made available to new and developing farmers. How many new farmers are familiar with the issues that can arise in wet conditions?
Grain SA's farmer development experts have the knowledge and insights, and they are ready to use their extensive network to alert farmers about what to look out for and how to be proactive.
New farmers need to be made aware of issues such as Alternaria leaf blight and Sclerotinia in sunflowers, Diplodia stalk and ear rot in maize, or rust issues in beans, among other things.
Some issues are more manageable than others, as there are spray programmes that are registered treatments, while others require more long-term management and can be controlled through crop rotations and soil preparation methods. It is only when new farmers have a trust relationship with a mentor that they have the advantage of being forewarned and forearmed. It must also be said that even then there are still top commercial farmers who experience unusually high incidences of Sclerotinia this season.
BUILDING NETWORKS
Grain SA has been training new farmers for more than 20 years. There have been wonderful results, where new landowners and young farmers have been exposed to Grain SA's field services, and they have listened and learned from their experts about best practice farming methods.
There are many astonishing testimonies of perseverance and success from men and women who have had their hearts set on farming as a career and who, despite many difficulties, have made the most of Grain SA's study groups, training courses and field services, and gone back to their fields to put what they have learned into practice.
It is clear that Grain SA does not believe in being a lone ranger on the development stage – instead they hold that the more they collaborate, the more surely and steadily they develop, for the benefit of all farmers.
AT GRASS ROOTS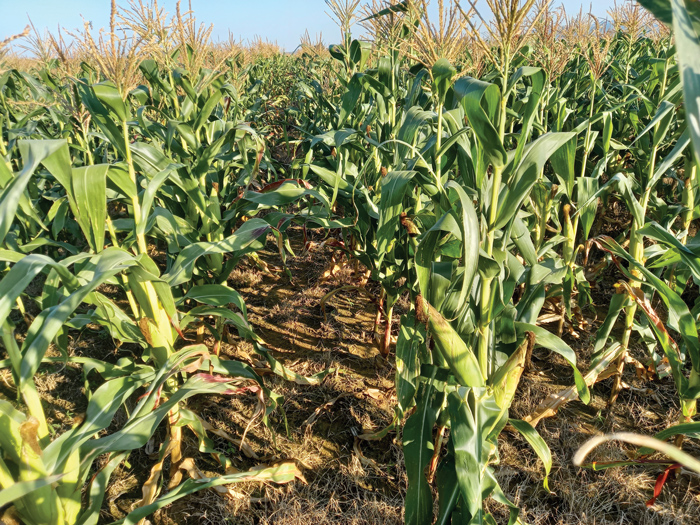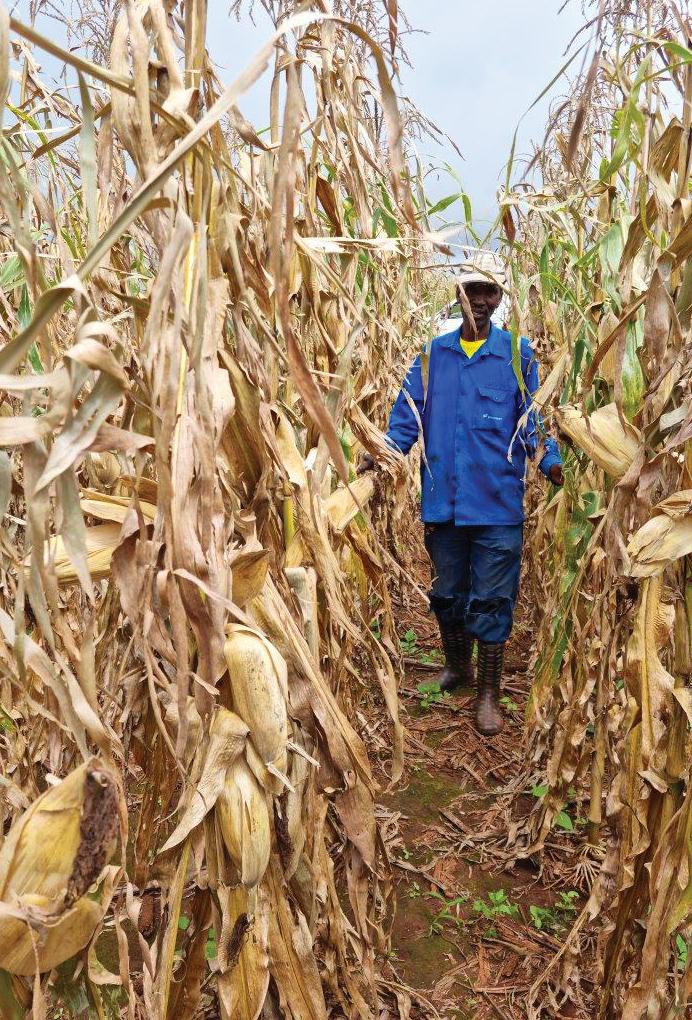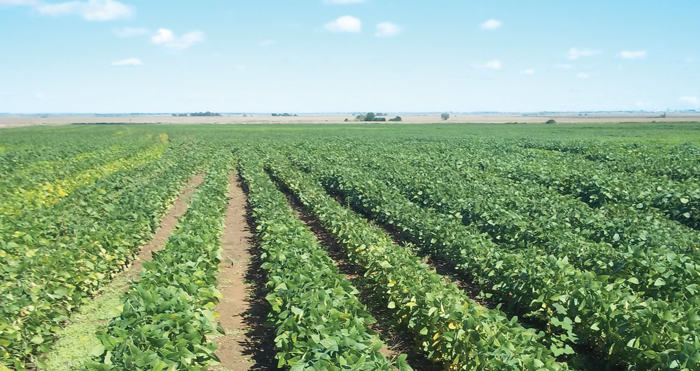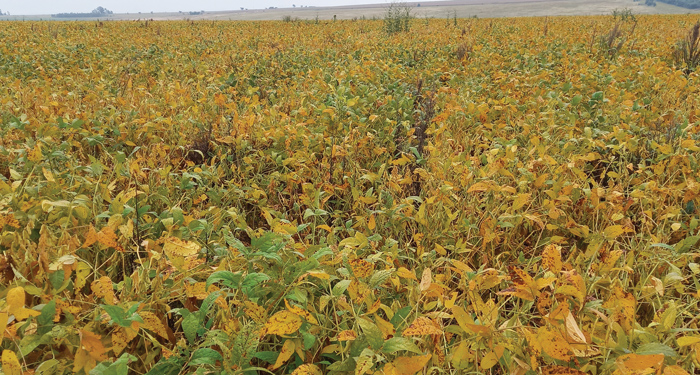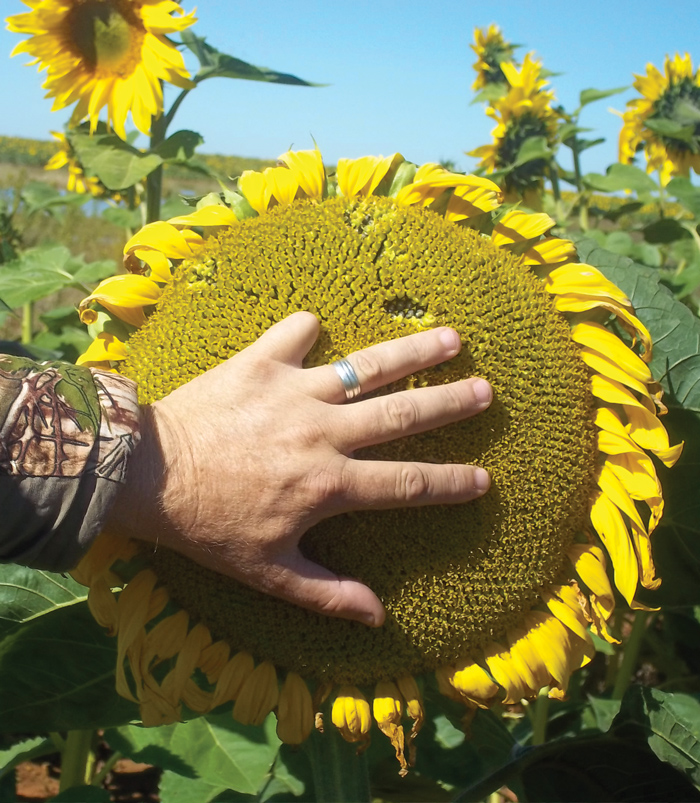 Sharing knowledge and building networks
Farmers' days help build networks. Two key incentives for holding farmers' days are 1) the transfer of knowledge and 2) extending the farmers' support networks. Grain SA facilitates these events to build the web of connectedness around farmers for additional support.
Farmers' days are a time of coming together for farmers to hear, see and learn from one another and from experts. It also offers the opportunity to see the good, the bad and the ugly in demonstration or trial plots. The pandemic had put a stop to such gatherings but recently it has been possible to facilitate more such events towards building and empowering the developing farming community.
April saw six farmers' day events being rolled out with over 400 farmers attending. They were held at the following locations:
Louwsburg (13 and 26 April)
Mbombela (13 and 22 April)
Kokstad (20 April)
Dundee (21 April)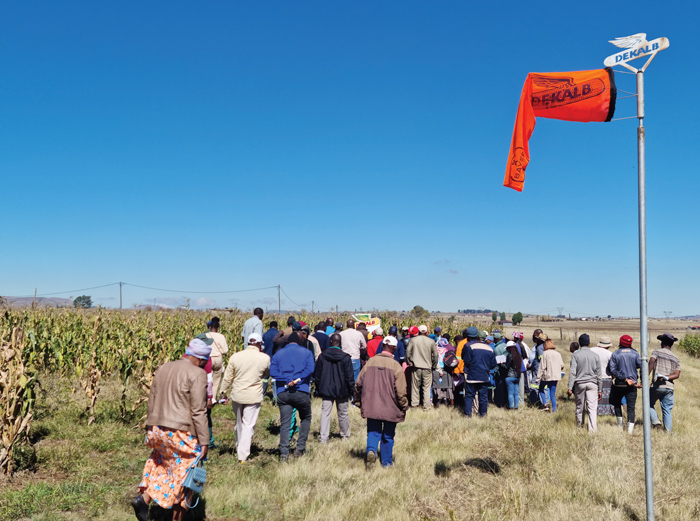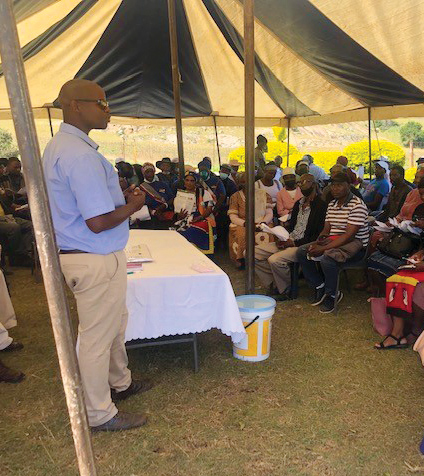 Good and bad of rainy days
The 2021/2022 summer grain growing season has been a roller coaster ride of highs and lows. What a relief it has been to not have to scan the horizon anxiously looking for rainclouds. Instead farmers have had to deal with roads that have become rivers of water or suctioning slushy mud, and potholes that have become dangerous sink holes.
Solomon Masango, one of the mentor farmers in the Louwsburg region, visited farmer Ntombizethu Shongwe and reported: 'All the fields are very wet after the rain. We checked some fields but others are too wet to reach. We are facing a problem because plants are starting to bud, it looks like spring. Farmers can't do anything because of the wet conditions. We don't know how we are going to harvest our products. I as a mentor am also without advice. We can only pray to God.'
Free State mentor Johan Roux visited one of our Grain SA Executive members, Maseli Lethuka, who farms in the Qwa Qwa district. This is what he reported: 'The farm had ±90 mm rain and hail. The farmer reported the hail damage and is awaiting assessment. The maize is getting ripe and weather permitting it will be harvested during late June.' Johan also visited farmer Tshepo Mofokeng who reported 95 mm rain. 'The lands are very wet and muddy but the maize is starting to dry off nicely.'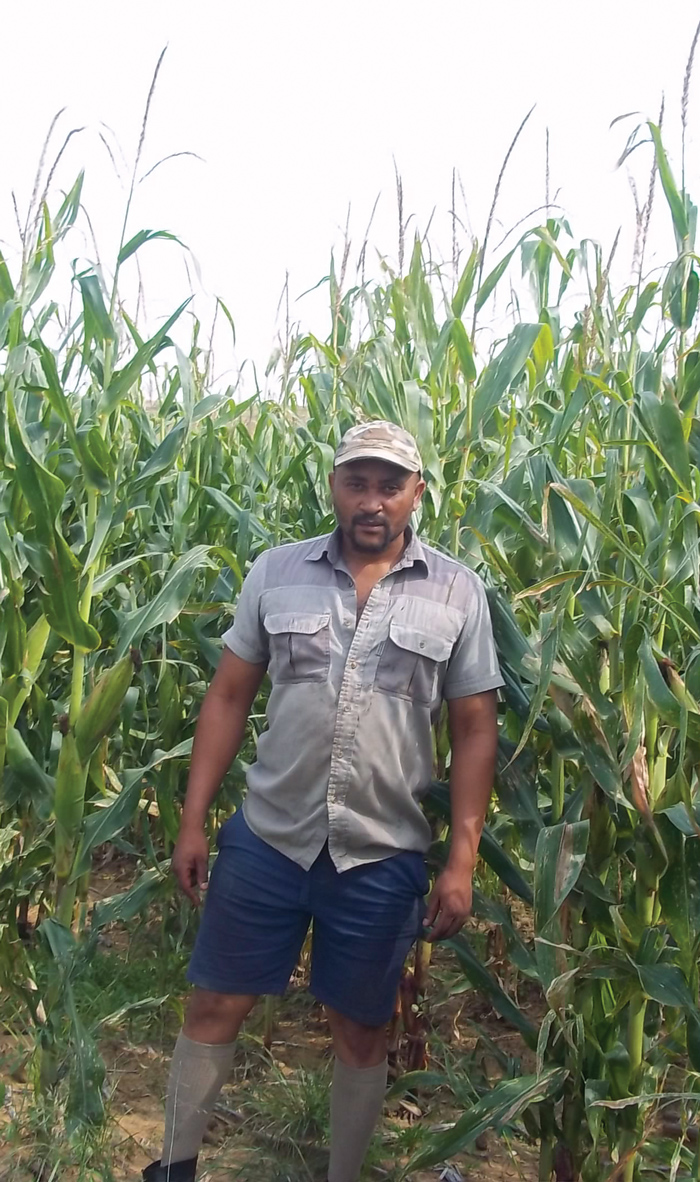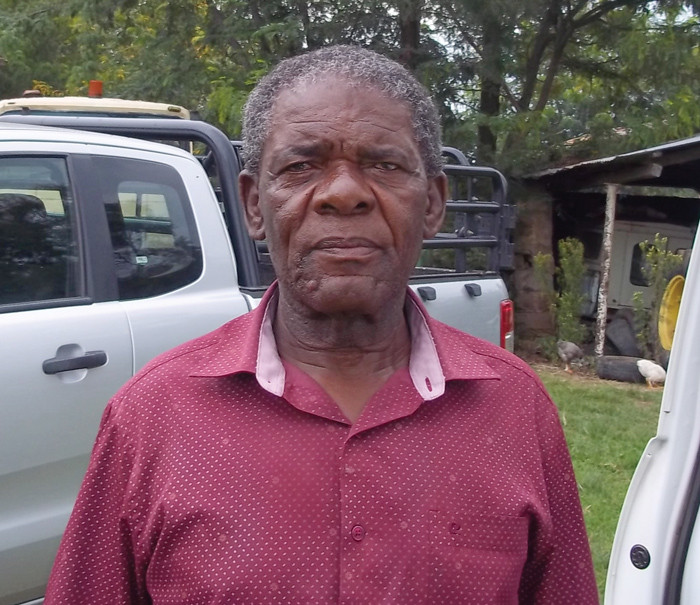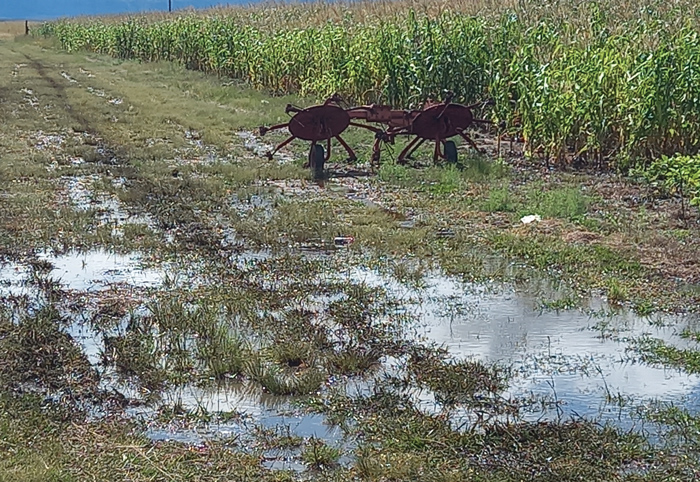 Publication: July 2022
Section: Pula/Imvula