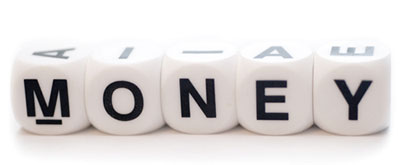 WILLIE DU PLESSIS, HEAD OF AGRIBUSINESS, STANDARD BANK SOUTH AFRICA
The grain industry once again finds itself in a situation where many factors have contributed to undermine confidence. The only certainty in this industry and in agriculture in general, is the presence of uncertainty.
In this dynamic environment, the playing fields require a player that is open-minded, resilient and willing to take risks, but who can also identify when to mitigate those risks. Amidst both the global and domestic market dynamics, the industry has seen prices as high as R2 800 and as low as R1 900 in the past twelve months. This amidst low stock levels and an ever-increasing demand; less than optimal rainfall and limited government support.
The future will be a kaleidoscope of opportunities and challenges

The global population is continuously growing which is one of the biggest stimulants for the agricultural industry and probably the main reason why agricultural investments are gaining momentum and receiving much more attention. The expectation of there being 9 billion people by 2050, provides the motivation for the significant potential offered by agricultural sector investments.
Although Africa has vast open areas of arable land and many natural resources, they do not have the expertise or skills to develop a fullyfledged commercial agricultural sector; where economies of scale and productivity are essential to achieve profitability. Due to the infancy of the secondary industry, there are vast opportunities for development and investment, and South African producers are best placed to become involved.
Cutting edge mindset

Agriculture is currently benefiting from a very bullish growth milieu. In general, global stock levels remain tight with firm commodity prices, coupled with a very low interest rate environment enabling investment. This provides South African producers and business men with the opportunity to move their operations into a new league by aligning business strategies and incorporating new technology, production methods and business acumen. Thus the scene is set for exponential growth, not only for individual producers, but right across the value chain.
Both primary and secondary operations need to do things differently and better. Technology, mechanisation, precision farming, and better integration, up as well as downstream, will go a long way towards making agriculture more efficient and more profitable. This will keep producers on the land and ensure that farming becomes an attractive proposition. In turn, this will provide South Africa's growing population with food security.
Some of the most critical changes that will affect the grain industry, involve the water debate. In future there will be increasing water consumption, creating pressure on efficient irrigation; where reporting will probably receive much more focus as part of a formal government programme to monitor water usage. It is important to anticipate these regulations and to get your business in line in case it becomes regulation.
Other significant changes to consider are around capital investment decisions. Capital investment decision-making might take an interesting turn when the opportunity costs become high enough to change conventional investment and expansion practice. With current pressures on headline earnings coupled with the appreciation in land values, leasing will in future become a much more accepted practice; not only in terms of land, but also machinery. This will release critical funds needed as working capital as opposed to it being locked in assets.
Competiveness remains a major challenge, where South African producers need to continually "reinvent' their operations incorporating new technologies to improve efficiencies and do more with less.
Solutions that match your needs

As with many other service sectors, financial institutions also need to develop cutting edge funding solutions that will proactively help the sector grow. We need to stay abreast of the obstacles and issues confronting the full spectrum of role-players in agriculture, including government.
As a bank, we see ourselves not just as a financier, but also as an integral contributor to the development and transformation of the sector. Our commercial insight and capabilities can be game changers. We believe it is important to bring together people and organisations that don't often have a chance to engage with one another and have them work together. It calls for teamwork to enable a cutting edge sector.