Soybean outlook for the 2022 production season
January 2022

IKAGENG MALULEKE,
AGRICULTURAL
ECONOMIST AT GRAIN SA
The 2021/2022 season has been great for soybean producers in terms of price, both internationally and locally. Local soybean plantings should be concluded by this time of the year. This article looks at international and local prospects for the soybean market.
The South African Weather Service's multi-model rainfall forecast indicates mostly above-normal rainfall for the north-eastern half of the country throughout the spring to early summer seasons, whereas the south-western half, which falls outside the parts which receive summer rainfall, is mostly expected to receive below-normal rainfall. Above-normal minimum and maximum temperatures are expected across the country.
INTERNATIONAL PROSPECTS
International soybean markets are expected to expand by 4% year on year, with the global output placed at a record of 380 million tons on bigger harvests in the three major producing countries – Argentina, Brazil and the United States.
There is also a 4% expected increase in consumption, owing to demand growth in feed, food, and industrial use (Table 1). Furthermore, the International Grains Council (IGC) anticipates that consumers (and importers) in some regions will utilise increased quantities of soybeans and products given a plunge in rapeseed/canola availabilities.

After consecutive seasons of decreasing stock levels, it is anticipated that world inventories will increase, including modest accumulation in key exporters. In part reflecting smaller than expected shipments at the end of the prior trade year, global import demand is predicted to expand solidly.
LOCAL PROSPECTS
According to the Crop Estimates Committee's report on producers' intentions to plant summer crops for 2022, soybean hectares are expected to increase by 11,8%, from 827 100 ha to 924 800 ha. This is a good indication that the 2012 soybean strategy by the Department of Trade, Industry and Competition (dtic) and industry to increase soybean production and processing is working.
For the better part of 2021, soybean prices have been at export parity levels. Given the expected increase in hectares, Safex prices will likely remain at the export parity level (Graph 1).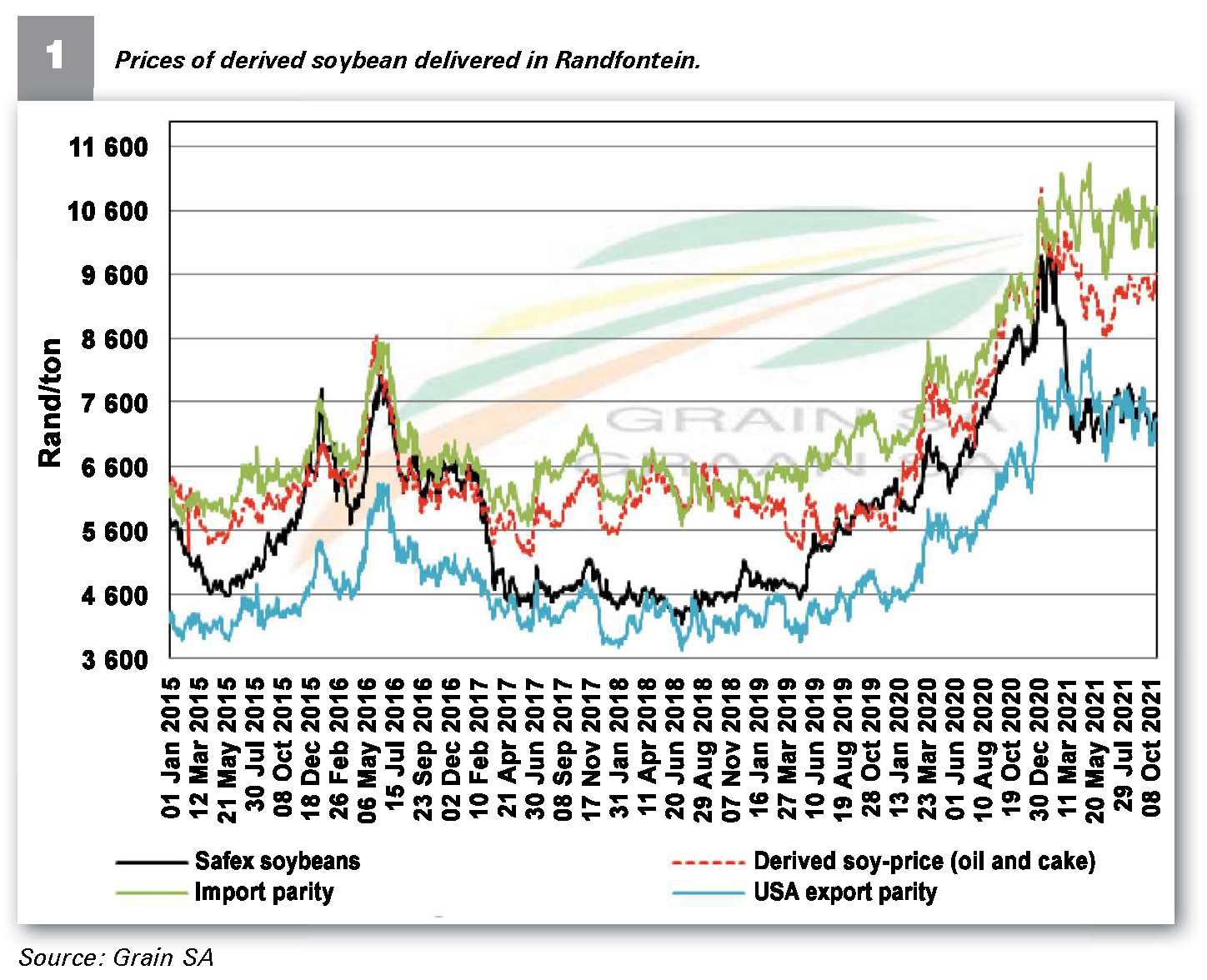 The increased soybean prices in the past year, have also contributed towards incentivising producers to plant more hectares, more so given the lower input requirements compared to maize and the excessive increases in input costs including, fertiliser, chemicals, and fuel. It is expected that international oilseed prices will remain high in the short to medium term while stock levels recover, this would probably continue to filter into the local market, supporting prices as it has been observed in the past year.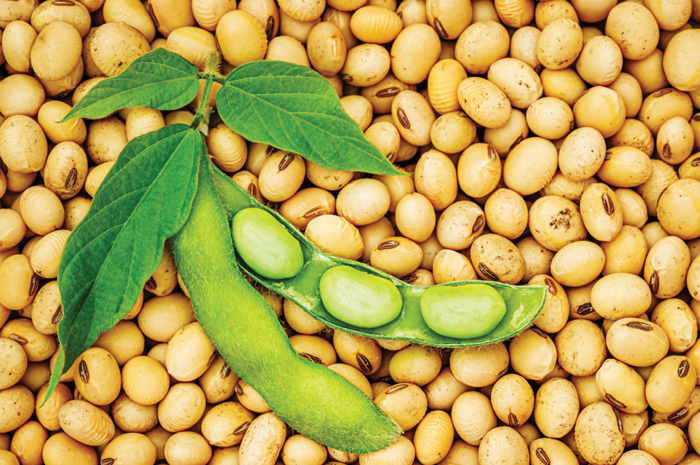 Publication: January 2022
Section: Pula/Imvula