Same or higher yield expected for groundnuts
April 2020

The area planted to groundnuts in South Africa has been fluctuating over the years, mainly due to dry weather conditions. This significantly affects production.
A majority of the groundnuts are planted in the western parts of the country, with about 34% in the Free State, 32% in the North West and 29% in the Northern Cape. A small minority is grown in Limpopo (5%). This article looks at groundnut production over the years and what can be expected for the 2019/2020 season.
The Crop Estimates Committee (CEC) has estimated groundnut area for 2020 to be 37 100 ha, which is 85,04% or 17 050 ha more than the 20 050 ha planted for the previous season (Figure 1). This is still a bit lower than the original intentions to plant, which was 48 000 ha. The final production for the 2018/2019 production season amounted to 20 030 tons, which is extremely low compared to the season before and local demand.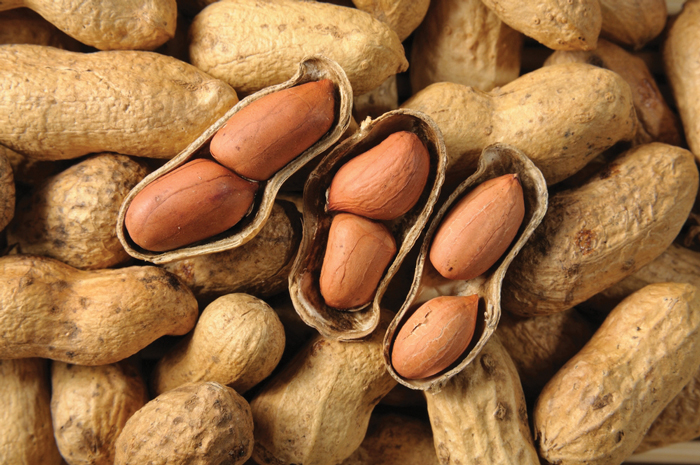 Local demand for groundnuts has been consistent over the years with an average of 70 000 tons per year. Yield over the past two seasons has been about 1 t/ha and the expectation is that it will be the same or higher for the new season.
Figure 2 shows South African imports and exports of groundnuts. South African groundnuts are highly sought after on the world market due to the taste and shape. On average, about 25% of South Africa's crop is exported. Whenever we plant less throughout the years, we can see that the imports also increase i.e. 2016/2017 and 2019/2020.
Figure 3 shows producer parity prices of processed and graded choice grade groundnuts. South African farmers can earn a healthy premium from locally produced groundnuts. However, unlike other crops there is no Safex price discovery mechanism for groundnuts, therefore affecting transparency of the market. Most groundnuts farmers, plant with a market already secured mainly for edible groundnuts and crushed groundnuts, as seed and for the animal feed industry. Contract prices are based on a fixed or minimum price.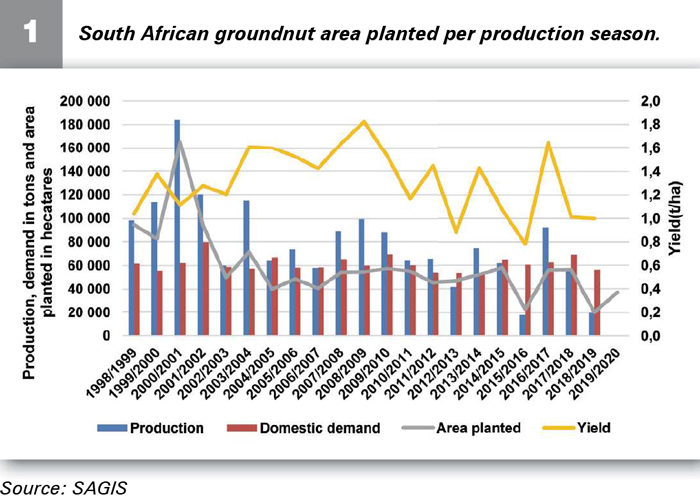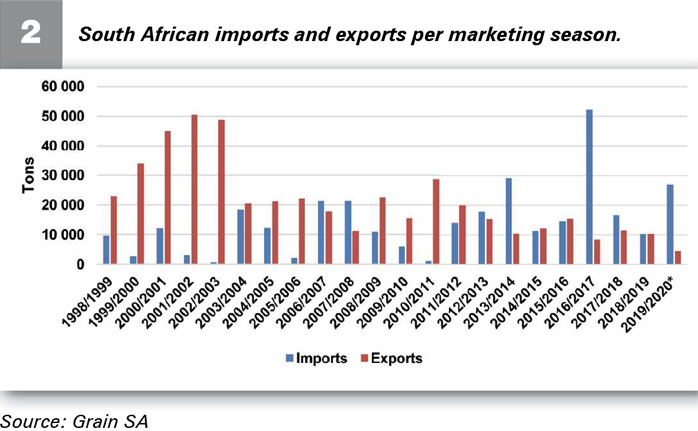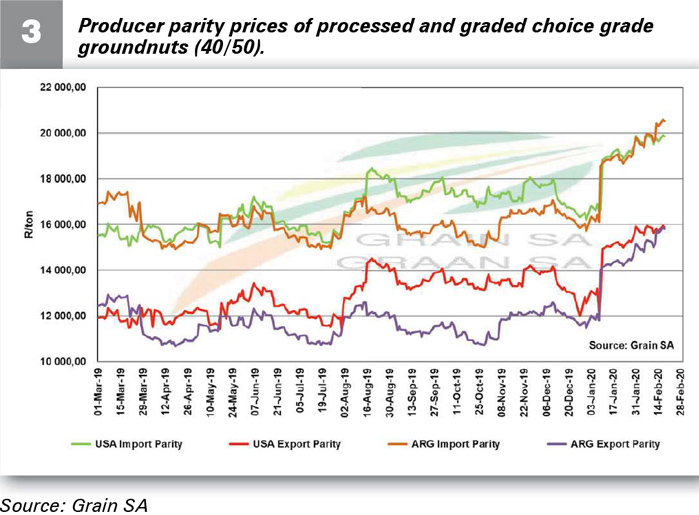 Publication: April 2020
Section: Pula/Imvula