SAB and AB InBev merger
March 2017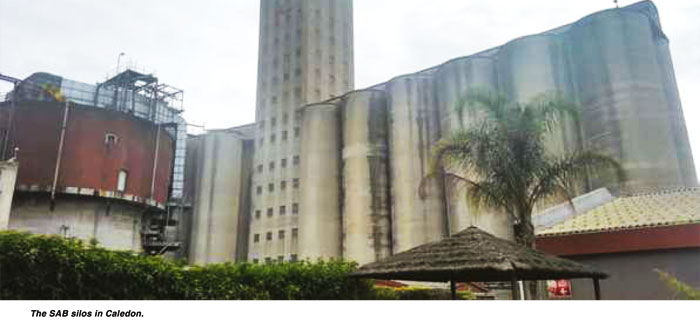 As most farmers would have heard, during October 2016, the two largest brewers namely SAB Miller and Anheuser-Busch InBev (AB InBev) officially merged.
Through the SAB Miller and AB InBev merger, the company is experiencing an exciting transition period and has the full support of the South African Government to jointly invest in the development of the agricultural sector.
Growth and development needs to take place specifically in terms of dry land and irrigated hectares as well as throughout the supply chain. AB InBev aims to achieve this with a R610 million investment which aims to:
Establish a total of 800 New Era farmers and 20 commercial farmers.
South Africa to be a nett exporter of maltedbarley and maize by 2021;

Increase barley production from 300 000 tons to 475 000 tons.
From buying in maize to exporting 100 000 tons/year (mainly focussing onNew Era farmers).
Create 2 800 new job opportunities in the agri supply chain
Details of that which has been committed towards the grain industry in terms of investment in infrastructure, the investment locations and so forth resides with an implementation board consisting of the Department of Agriculture, Forestry and Fisheries; the Department of Trade and Industry; the Department of Economy and Enterprise Development and AB InBev and will be communicated in due time. Until such time it is business as usual for barley and maize producers in South Africa.
What producers should take note regarding the contracting process are the calls of intent (what you plan to plant). The due dates for responding are as follow:
First call: Mid December 2016.
Second call: End January 2017.
Final call for contracts: July 2017.
Article submitted by Liana Stroebel, Provincial Co-ordinator, (Western Cape) of the Grain SA Farmer Development Programme. For more information, send an email to liana@grainsa.co.za.
Publication: March 2017
Section: Pula/Imvula