SA soybean prices show an upward trend
April 2023

CHRISTIAAN VERCUIEL,
JUNIOR AGRICULTURAL ECONOMIST, GRAIN SA
In the previous season, we saw less than positive soybean production all around the world. South America had one of its severest droughts in a very long time, with the United States of America (USA) following close behind – with less severe drought, but with a decline in soybean production.
Up until the 2018/2019 season, soybean production has been more than the consumption – which led to carry-over stocks to increase yearly. Consumption has been increasing yearly and from 2019/2020 to 2021/2022, consumption has levelled or was higher than the production, which meant that to satisfy the demand, carry-over over stock had to be used. Together with the drought experienced in the 2021/2022 production season, this left carry-over stock at an extremely low level.
THE COMING SEASON
The world was looking at the USA to increase low carry-over stock with their previous harvest, but this was not the case.
In Argentina, soybean production is not looking well as widespread drought continue to hamper the yield. Argentinian farmers are also currently reserved sellers, as they are in anticipation of another preferential soybean exchange rate or 'soybean dollar'. Many individuals speculate that this preferential exchange will be part of the Argentinian agriculture policy for the rest of 2023.
Brazilian farmers have also been reserved sellers lately. This can be seen by the fact that only 41% of soybeans in the Motto Grosso have been marketed up until mid-January, compared to the average of 54%.
Drought in Argentina and Southern Brazil, the high production cost and the recent downward revision of the 2022 USA crop tempered the selling pressure. Brazilian farmers are expecting strong demand from local processors.
THE LOCAL MARKET
Graph 1 compares the local Safex price of soybeans to the Argentinian import and export parity prices. For most of the previous year, the local Safex prices were on par or slightly below the Argentine export parity.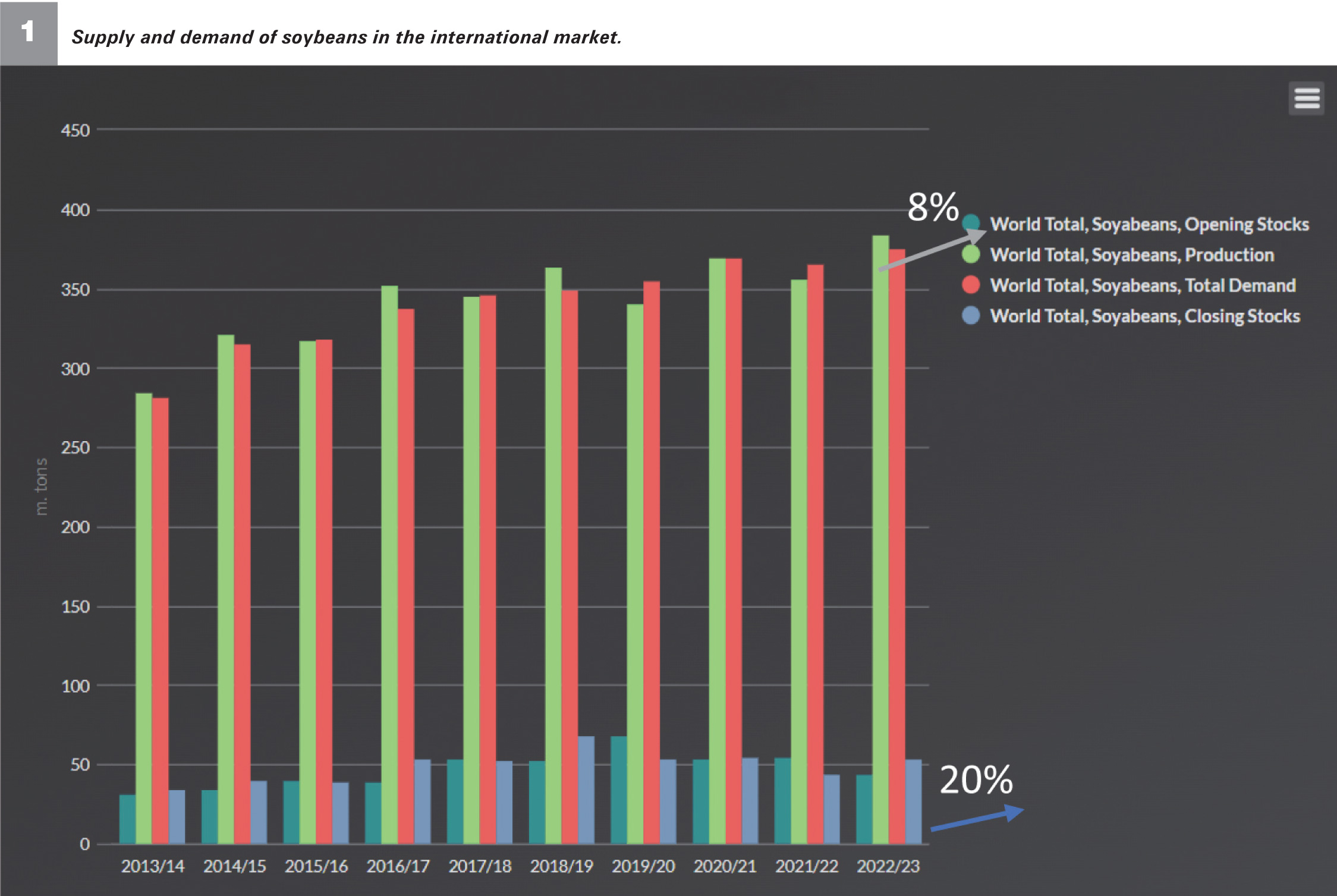 Argentina was in a position where farmers were reserved sellers of soybeans; and the country was unable to get enough raw material to process locally and had to start importing soybeans to meet the local and international demand. This low supply led to increasing soybean prices, which also benefitted our local market and has led to some exporting to increase Safex prices to export parity.
When the 'soybean dollar' scheme was introduced, farmers sold their product and the supply was restored, which put pressure on the prices. South African prices remained on an upward trend while Argentine prices fell, and for the last part of the previous year up until now, South African soybeans are slightly higher priced than Argentine soybeans.
While the Safex prices are higher than the Argentine and/or Brazilian soybean prices, exports will not be as favourable as there are cheaper origins.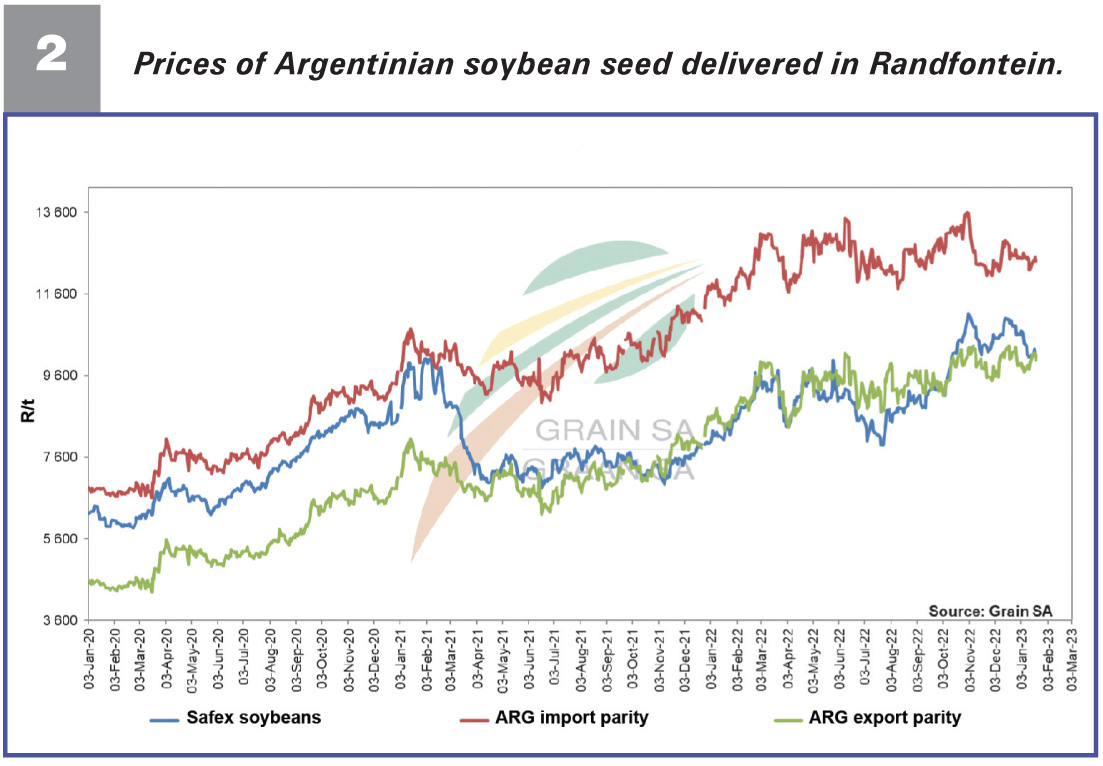 Publication: April 2023
Section: Pula/Imvula