Prepare for a BUMPER CROP
April 2020

Gavin Mathews, Bachelors in
Environmental Management. Send an email to gavmat@gmail.com
The crop producing regions of South Africa are looking phenomenal and 2020 looks set on being a record harvest. It is wonderful to see. Harvest time is a special time when farmers can at last reap some reward for their hard labour. This is especially so when there has been a number of challenging seasons behind the back.
For some farmers everything is hanging in the balance and getting a good harvest will determine whether they can continue farming or not. Whatever your situation may be, make sure that you follow through and bring this harvest in to the best of your ability. There are many things that you have control over during this stage of the season to ensure that you get as much grain as possible into the silos.
Most of your harvesting equipment has had a long rest since the 2019 season and has most likely been standing idle for some time. As your crops start ripening and drying on the fields you should be getting your equipment out and start the process of working through all the mechanical elements of the machinery.
COMBINE
Before you start the combine make sure that you check the oil and water and top up where necessary. Work through the engine before you start checking the combine mechanics. The combine is made up of many moving and shaking parts which ware and tare, so be sure to go through each part carefully to make sure that everything is working perfectly.
Grease everything meticulously and oil the chains. Make sure that your machine is fitted with the correct sieves and that they are in a good working order with no holes. Check your grain bin and auger and make sure that there are no holes or leaks anywhere. Your number one goal this season is to minimise wastage as much as possible. We want the grain in the silo and not on the ground in the field.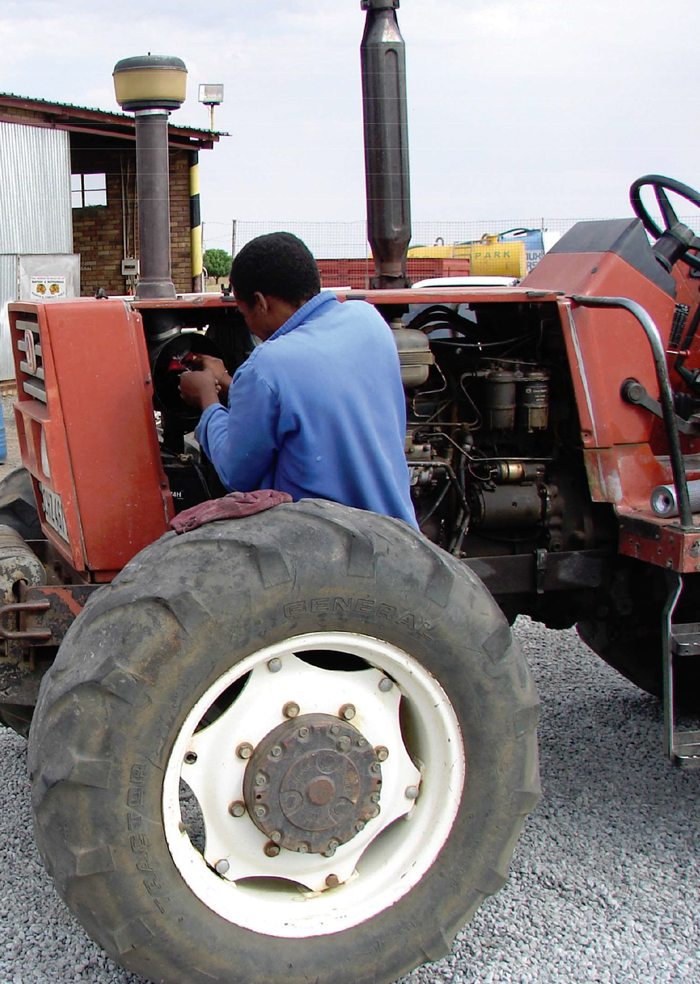 HEADERS
Often the header will be one of the last things to check. Rather make a point of checking this in conjunction with the combine. Hook up the header which will be used first and check all moving parts carefully. Grease well and oil the chains. If anything needs replacing you should do it now to avoid break downs during the harvest.
DE-BULKER
The de-bulker or 'tapkar' is a very important part of the harvesting team as it can determine the speed at which you get the job done. Its goal is to keep the combine moving at all times. Make sure that the tyres and wheel bearings are in good working order as it carries a heavy load along rough terrain. Also be sure to check the bin, inspect that it has no rusting holes where grain will leak out. The auger is another essential part on this machine that needs to be working well. Go through each aspect carefully to be sure that you have no unnecessary hold ups.
TRUCKS AND TRAILERS
Inspect the wheel bearings and tyres carefully. Check the bin linings as well as all the doors and joints, making sure that everything seals well.
TRACTORS
Tractors often never get a break and are usually always on the go. But it is important that before they start the heavy work of carting trailers and traveling long distances to the co-op, that they also get a good run through making sure that they are mechanically sound. If they need servicing be sure to do it before the harvest starts.
STORAGE
This is one of the most important aspects of your harvest planning. How will you store your grain? Will you have a holding area on the farm, or will you be carting directly to the silo? Go through the logistics of your operation carefully and try to foresee bottlenecks and hold ups. If you are going to have a holding facility on the farm, how will you store the grain? Will you use a storage dam, or will you use a concrete slab? There are many options but be sure to choose a method that is safe from the elements as well as from theft. It needs to be as efficient as possible with minimal wastage.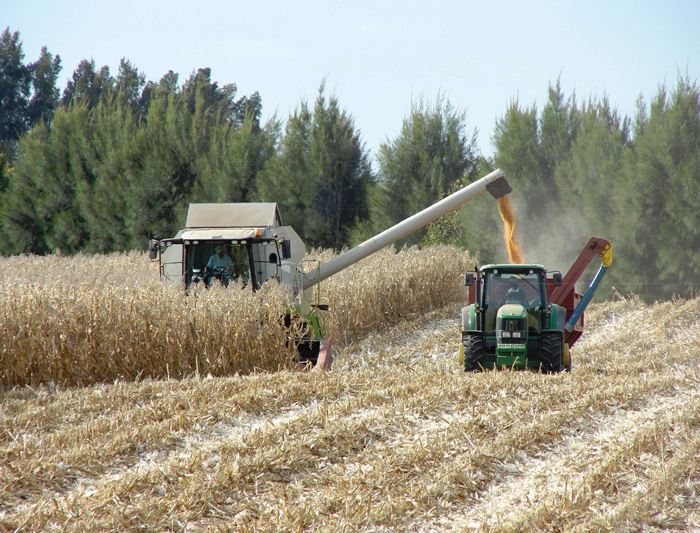 CONCLUSION
This harvest has the potential to be a great one indeed. But remember that the greater the harvest the greater the strain on your machinery and equipment. More tons will need to get to the silos. So be prepared for a bumper crop and make sure that you have everything ready for action. Minimise waste to maximise profits.
Publication: April 2020
Section: Pula/Imvula