Planning for next season – plant diseases and white hybrids
May 2020

The improvement of farm productivity is an important aspect all farmers need to strive for. At Bayer, our products and services are aimed at supporting farmers Through our research programmes, state-of-the-art facilities, our innovative and sustainable practices, and our good quality products.
As a company we try to add value through constantly bringing new hybrids to the market and at the same time improving the health of plants.
Although we are still amid the current planting season, planning should already start for the coming planting season. It is now time to critically assess hybrid choices and other on-farm practices.
In evaluating the current season, farmers should already think of diseases that they might encounter in the coming season. Diseases that appear in one season are likely to carry over to the next. Knowledge of the exact disease occurring, its prevalence and severity is pivotal for making sound management decisions for the next season's crop.
The evaluation of the current hybrids on the fields should also be done now and through harvesting to facilitate timeous ordering of seed for the new planting season.
The DEKALB seed product range offers excellent agronomic traits to farmers, but also supports our plant protection solutions which ultimately add to improved yield potential. Farmers can select from the DEKALB product range and compile a complete package to address their needs to minimise risk.
OUR WORLD CLASS FACILITY
To reinforce our commitment to bring better products to farmers and in support of our product research in the field, Bayer utilises a state-of-the-art Plant Health Pathology laboratory at its maize breeding and research facility at Petit. This world class new facility enables us to further improve our DEKALB product portfolio and deliver more value to our farmer customers.
At this facility Bayer is providing plant disease diagnosis, consultancy and testing services not only to our research team, but also to our agronomists, seed production and commercial teams. This laboratory, supported by field testing, is enabling the team to analyse and interpret a vast range of diseases to enables us to provide our clients with relevant and practical solutions for maize plant health issues. The pathology team focuses on the monitoring and assessment of major diseases on the continent, developing pertinent reaction plans, and pro-active breeding initiatives.
The services at the laboratory include:
The identification and diagnosis of plant diseases on maize.
Disease control advice.
Disease assessment for fungicide trials evaluating chemical and biocontrol products.
Seed testing for plant pathogens.
Site visits and consultancy.
Planning and conducting maize crop disease surveys.
Research projects on maize plant diseases.
Advice to the seed and production research as well as our seed production teams.
Advice to the sales and marketing teams regarding product placement.
As a leading global provider of technology-based solutions and agricultural products that aim to improve farm productivity and food quality, Bayer wants to enable both smallholder and large-scale farmers to produce more food sustainably. To this end we have a large variety of hybrids that can be combined in a suitable package for each individual farmer's needs.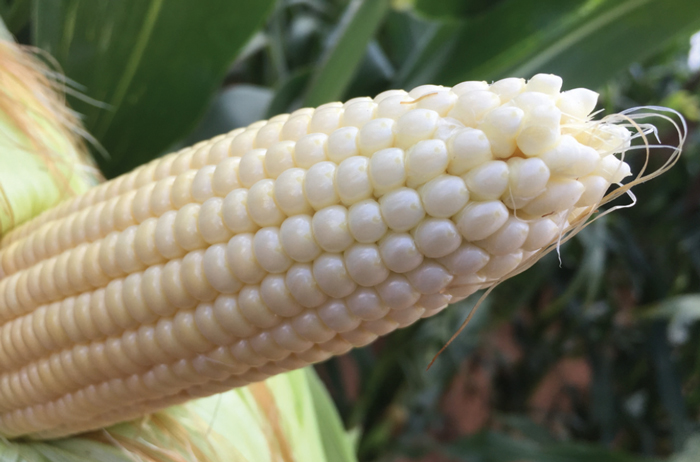 HYBRIDS
Regarding our dry land hybrids, we are very proud to have DKC72-76BR, DKC72-72B, DKC72-74R, DKC72-70, DKC76-77BR, DKC76-73R and DKC76-71 in our wide product range.
DKC72-76BR is known for its prolificacy and this trait contributes hugely to the excellent yield potential of the hybrid in both the eastern and western maize production areas. It has a very quick dry down period and good standability. DKC72-72B is a very similar hybrid and contains the YieldGard® Maize 2 trait technology for control of corn borers and fall armyworm. DKC72-74R contains the Roundup Ready® Maize 2 trait technology to assist with broad control of weeds. DKC72-74R can also be used to plant the refuge area for DKC72-76BR.
DKC76-73R is also a prolific hybrid that contains the Roundup Ready technology and is also suitable for planting in both the eastern and western maize production areas. The hybrid has a very good standability and the ears are well protected by the husks. DKC76-73R shows good tolerance against all maize diseases and can be used in the planting of refuge areas.
We also have a new product, DKC76-75B, available that contains YieldGard® Maize 2-technology for the control of stalk bores and fall armyworm. This is a prolific hybrid and suitable for planting in both the eastern and western production areas. It has good standability as well as good tolerance to most maize disease.
DKC76-77BR is a stack hybrid and will give good yields in both the eastern and western maize production areas. It shows good tolerance against most of the maize diseases.
Publication: May 2020
Section: Pula/Imvula