Pannar rolls out NEW WHITE MAIZE HYBRIDS
April 2020

When growing maize, or any crop in fact, the goal is to maximise return on investment (inputs). It is important to constantly review the basic principles of maize production to try to find efficiencies you may be overlooking.
Planting new higher yielding products can be a highly effective way of farming more efficiently and increasing your return on investment. At Pannar, we are proud to help farmers feed South Africa daily. We are committed to the continued success of our customers. As a multi-crop specialist, Pannar offers a broad crop portfolio characterised by good yield potential, adaptability and stability which minimises the risk in crop production. Coupled with our local expertise, we offer sound advice to farmers based on their unique needs.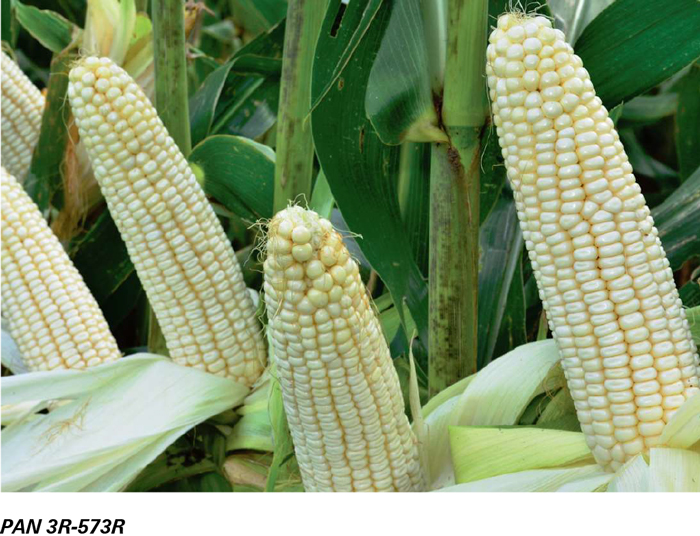 In this article we highlight our new white maize hybrid releases for 2020. Pannar offers a range of maize hybrids with different maturities, disease tolerance profiles and traits. Depending on your requirements, you can choose between normal conventional hybrids or hybrids with genetically modified traits e.g. hybrids with stalk borer resistance, glyphosate herbicide tolerance or staked gene hybrids giving you both stalk borer protection and glyphosate tolerance. Glyphosate tolerance gives you the advantage and flexibility to control weeds effectively before and after emergence – giving your crop a good chance to establish and achieve its full potential. Speak to your local Pannar sales representative to discuss the best hybrid package for your region and needs.
NEW WHITE MAIZE HYBRIDS
The Pannar white hybrid package is characterised by good performance, adaptability and stability for good risk management. The white package offers exciting new top hybrids for the coming season. In the ultra early growth class, PAN 3R-573R is a new addition for the high-potential eastern production region as well as for growing under irrigation. In the medium early range PAN 5R-891BR (containing the second-generation stalk borer protection trait (MON89034)) and PAN 6R-779BR are two new exciting white hybrids.
PAN 3R-573R with glyphosate tolerance exhibits a typical ultra early plant type and characteristics with an upright growth habit, upright leaf and good standability. PAN 3R-573R tends to be prolific and produces a high ratio of grain to stover. It is well adapted to high plant populations with good general disease tolerance and good grain quality. A good choice for irrigation and recommended under dryland for the higher rainfall eastern regions with a high yield potential. In areas where high levels of NCLB are encountered, the YieldBoost® fungicide spray programme is recommended to curb the disease and protect the yield potential.
PAN 5R-891BR and PAN 5B-491B are medium early hybrids with the advantage of second-generation stalk borer protection. PAN 5R-891BR includes the added benefit of glyphosate tolerance. Both hybrids are highly prolific, widely adapted and maintain very good stable performance at different yield potential levels. They are recommended as the main white maize planting especially for the dryer production regions. PAN 5R-891BR and PAN 5B-491B deliver very good performance on high potential sandy soils in the western production areas with a clay content of <10% in the topsoil. PAN 5B-491B is the top performer in the ARC trials on the water table soils of the western Free State for the 2018/2019 season. This platform demonstrates strong seedling vigour that is advantageous to establish a good plant population.
PAN 6R-779BR fits into the medium growth class and has very good yield stability. It is a good choice for the high potential soils. PAN 6R-779BR tends to produce a single flex-ear, that can compensate for optimum production conditions. With its upright leaves, it is recommended at a plant population 10% to 20% higher than is normally planted in the area. This hybrid has excellent standability and exhibits good tolerance to Northern Corn Leaf Blight.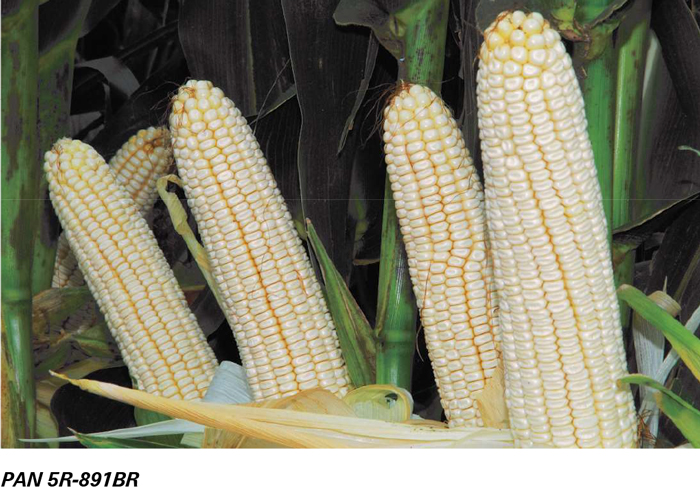 Pannar's range of various crops and broad selection of cultivars within each crop enable our sales and agronomy teams to recommend exactly the right product to meet farmer's unique needs across almost all planting date and production area combinations. When these exceptional products are paired with our expertise in local production conditions and exceptional agronomic support, Pannar's farmers are well poised for success.
Publication: April 2020
Section: Pula/Imvula