Our 2017 Farmer of the Year finalists are…
September 2017


HANLIE DU PLESSIS, SA Graan/Grain contributor
The celebration of success overshadows the challenges that were encountered along the way to get there. Farming is hard and challenges are plenty, but these seem to be all forgotten as soon as the farmers can celebrate their successes.
Nearly 20 years ago, the Farmer Development team of Grain SA proudly looked at the achievements of some of the far­mers taking part in their programme and decided to celebrate these achievements by way of a Day of Celebration. The idea with this Day of Celebration was then, and still is today, to acknowledge farmers who put in hard work throughout the year and to showcase their successes.
Since its inception in 2009, the Day of Celebration became a high­light on the calendars of the Grain SA farmers as well as the
Farmer Development team. It is important to also recognise the role that the Grain SA mentors and co-ordinators play in the success of the farmers under their wing. These people's admirable dedication and passion are surely very important ingredients in the Farmer Development recipe for success.
The 2017 Day of Celebration is around the corner. Farmers were entered in the four categories: Subsistence Farmer of the Year, Smallholder Farmer of the Year, Potential Commercial Farmer of the Year and the New Era Commercial Farmer of the Year. Meet the finalists in each category.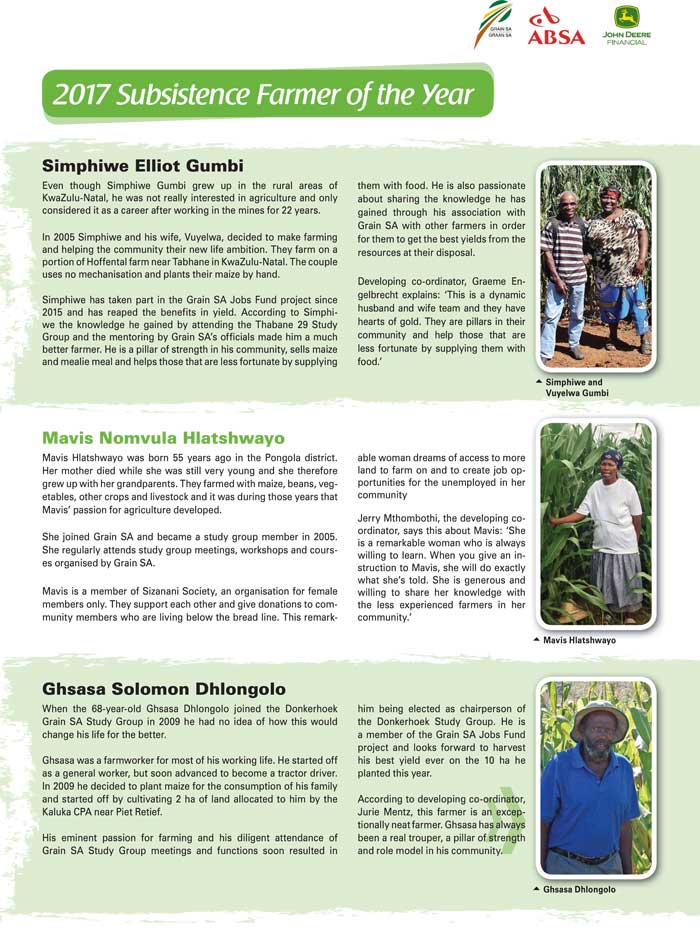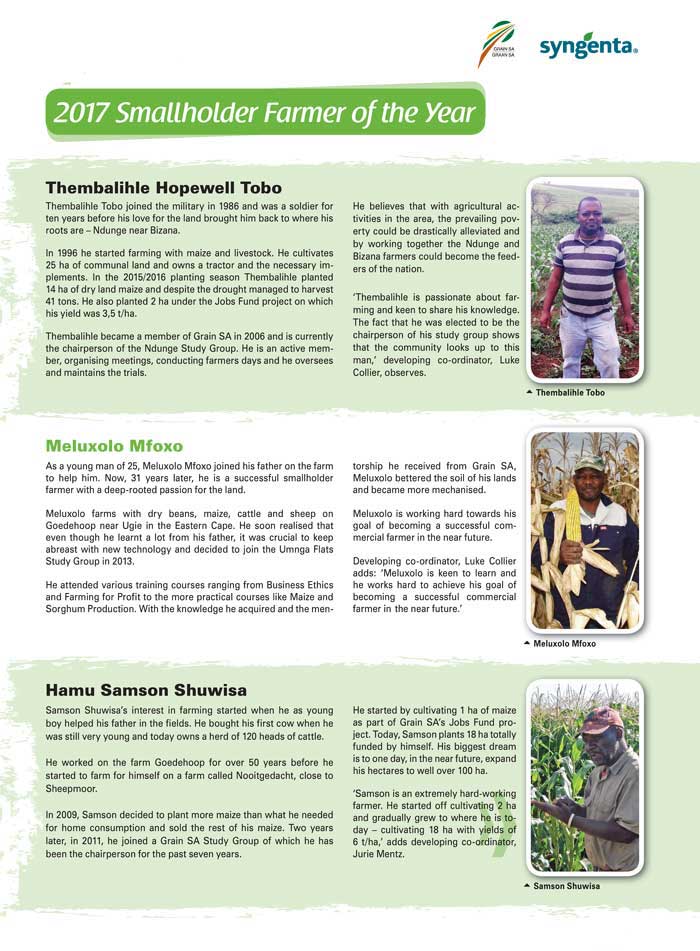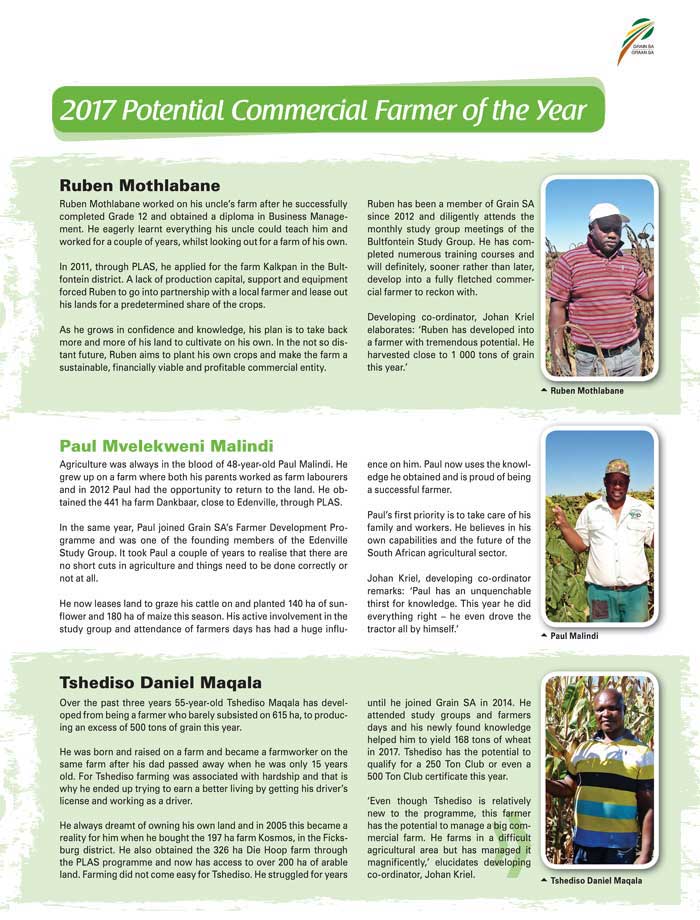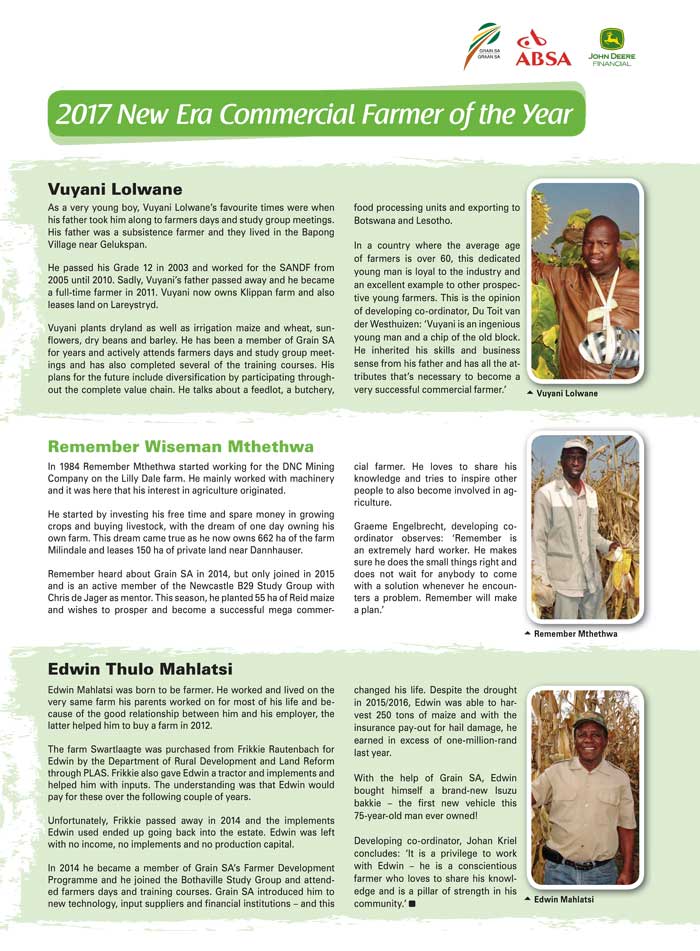 Publication: September 2017
Section: Grain SA