Nurture your maize from germination to harvest
December 2015

December is always a busy time of year for a maize farmer. There is always a rush to get the crop in before Christmas and the festive period, especially in a year when the rains arrive late. This rush should however not translate into neglect and sloppy work practice.
Always take the utmost care when putting your crop in the ground. Be sure to be precise and diligent in everything you do to make sure you achieve the best possible yields when the crop is harvested.
Planning is a crucial aspect of crop farming and the key to success is to be well prepared for whatever challenges may arise, leading up to and during the planting season. I believe that there are three primary goals that a farmer should set before the planting season and another three after the plants are in the ground and growing.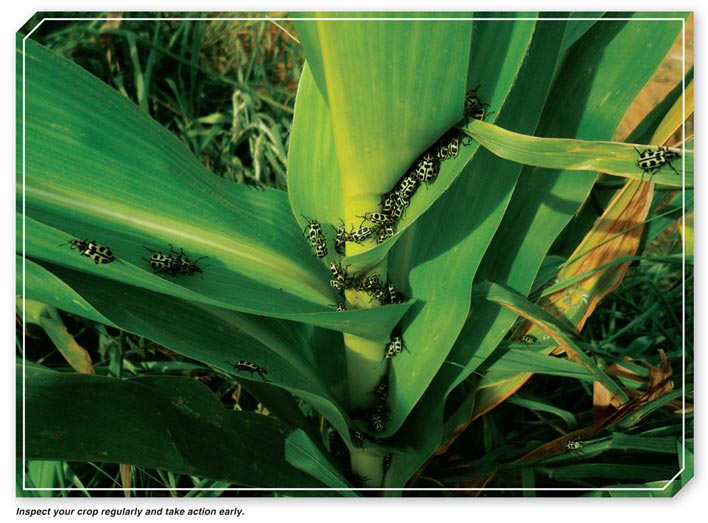 Goals before planting
Prepare all equipment
In farming, much revolves around the weather; therefore it is crucial to always be prepared to jump into action when the conditions are ideal. Get the planters out and run through them with a fine tooth comb. Make sure that all sprockets and chains are oiled and all bearings are working and greased. Clean out all debris from the seed and fertiliser bins and make sure that planter plates are in place and working. This attention could save you vital time when things get busy. Also make sure that all other equipment relating to the planting operation is in order especially your boom spray. Clean the filters, check the pump, check the nozzles and flush the tank.
Order your input materials
There is nothing more frustrating than having ideal conditions to plant, but no seed, fertiliser or chemicals to plant with. Be sure to order early and have everything ready and waiting in the shed. By doing this you can also take advantage of early season specials.
Have a game plan
Prepare beforehand where you will start to plant and what crops you will plant in which lands. If you can plan this aspect well you could also make a big saving on diesel costs.
Goals after planting
Emergence
Do not just plant the land and leave it be. Make sure that you return soon afterwards to make sure that the crop has emerged successfully. If not you may still have time to do something about it such as re-planting or assisting emergence with a "duisendpoot" implement.
Weed control
It is vital to reduce competition for moisture as best as possible. If your lands are overridden by weeds then your crop will be starved of moisture and will not yield to its full potential. Make sure that you have an effective chemical or mechanical weed control program in place after planting.
Inspection
Once the crop is growing nicely and everything looks great do not make the mistake of sitting idle. As a farmer you always need to be continually monitoring and inspecting your crops to make sure that there is nothing of concern such as disease, fungus or insect damage. With these cases, early detection is vital so that you can stop the problem in its tracks before it does huge yield loss damage.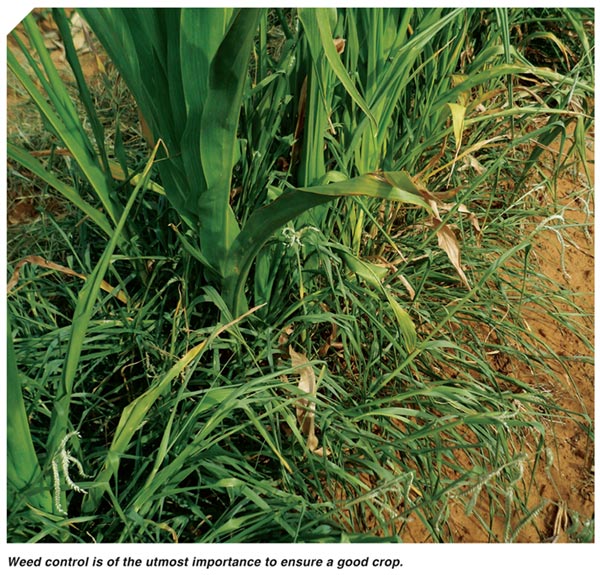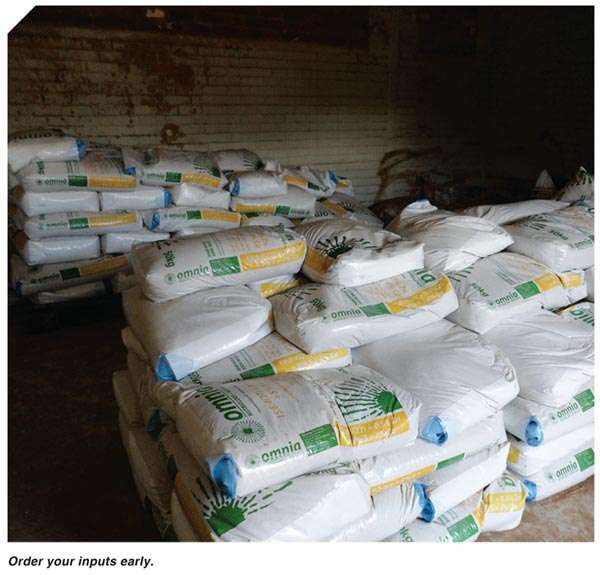 Conclusion
As a farmer you need to nurture your crop from germination to harvest. If enough attention and care is given to what you put into the soil then what you take out of it will be bountiful. There is an old saying which states: "The best fertiliser a farmer can sew onto his crops is his footprint in the land."
Article submitted by Gavin Mathews, Bachelor in Environmental Management.
For more information, send an email to gavmat@gmail.com.
Publication: December 2015
Section: Pula/Imvula