NKGONO JANE SAYS…
September 2018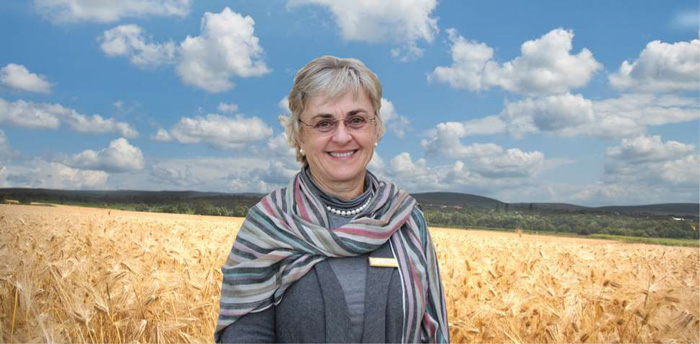 This is the last month of our financial year – it is amazing to realise that we are about to start planting our summer crops again.
We have often mentioned that farming is about producing food for own use and for the market. However, planting a crop costs money – the seed, fertiliser and chemicals have to be bought every year. There are also other costs that differ from farm to farm, from farmer to farmer. If you are a very small farmer who does all the work by hand, you could say that there is no cost to that. However, if you are a larger farmer, you will have to employ people, buy diesel for the tractors, or pay a contractor. However, you are doing it, it is important to make sure that what you get back at the end of the season is more than you put in.
In recent years, the price of maize has been low because a lot of maize is being produced in South Africa – recently we were trying to assist some farmers near Welkom to plan their farming. They were going to make a loss growing maize due to the fact that they have to hire the land and pay a contractor to do the work. This would make no sense at all. It is really important to look at the costs of production and make sure that it is worth the effort. You might need to look at growing a higher value crop so as to make your efforts worth the while.
Farming is complex and there are people who think that you are a farmer if you have land; or you are a farmer if you have an agricultural degree. Farming involves a number of different things which include land, knowledge and skills, experience, inputs, machinery and money. It is necessary to have all these aspects if you are to be a successful farmer. Recently I heard a 'farmer' saying that he does not need training – he is just starting out as a farmer. This person is doomed to fail because it would seem that he does not even know how much there is to learn. Please make use of every opportunity to learn and acquire experience and knowledge – there is no end to learning and you will never stop learning if you are a good farmer. There are always new methods, new inputs, new mechanisation, new market opportunities – investigate and learn and you will have a good chance of becoming a true farmer.
Publication: September 2018
Section: Pula/Imvula