NAMPO – the secret is revealed
August 2019

On his first visit to the NAMPO harvest day, the Deputy Minister of Agriculture, Forestry and Fisheries, Sfiso Buthelezi, described this unique trade show as the best-kept secret of the agricultural sector. He said that every South African who consumes food should experience it.
In Chile and Argentina – where he had attended similar shows – the country comes to a standstill to support producers. 'I cannot understand why this is not the case in South Africa too,' he added.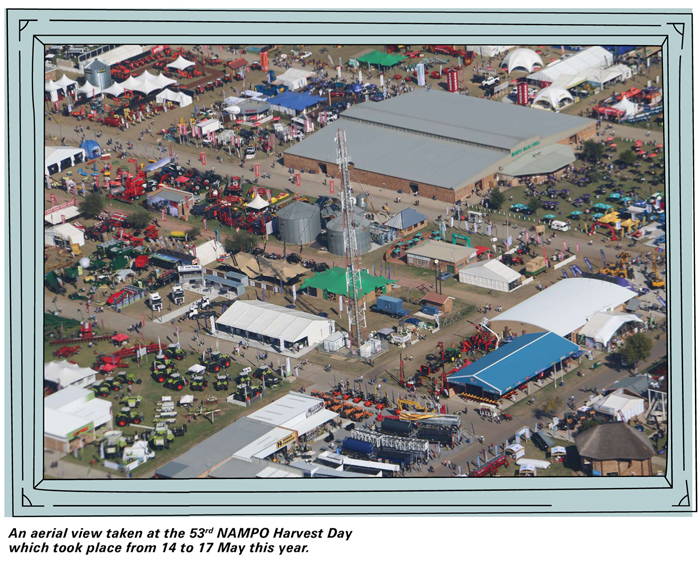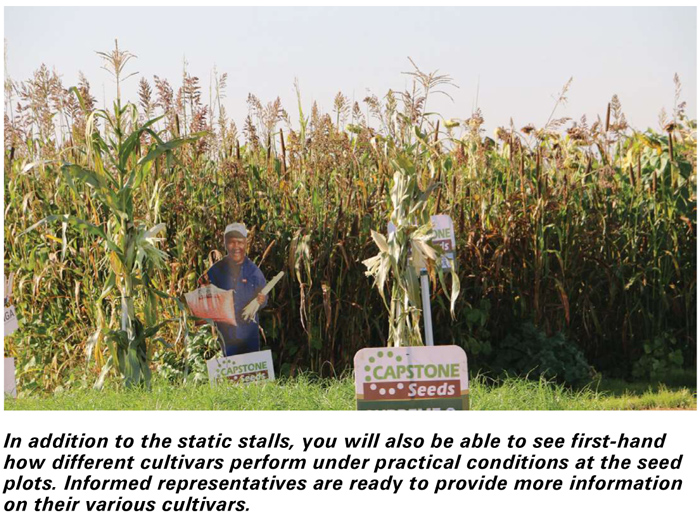 If you are one of the people who is making a difference to food security in South Africa, you should at least visit the Harvest Day once in your lifetime. It is an opportunity to see first-hand what agriculture is about and what the future of agriculture looks like.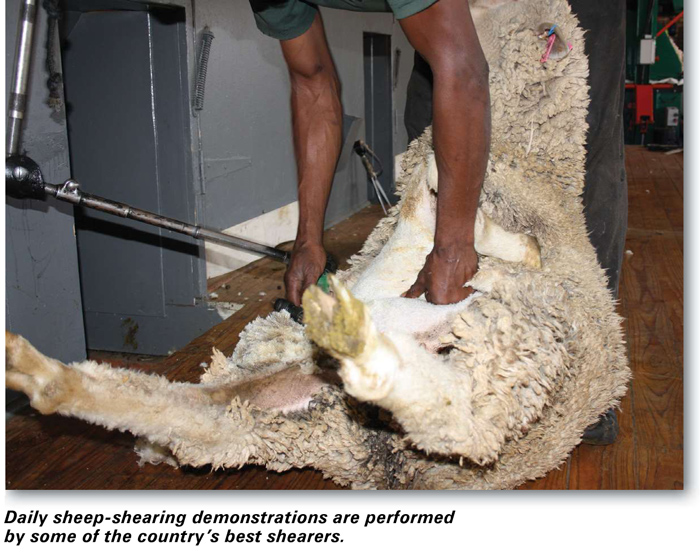 SOMETHING FOR EVERYONE
The NAMPO Harvest day is not just for commercial and large-scale farmers, but for everyone who is passionate about agriculture. So, whether you are a crop or livestock farmer or have a small vegetable garden and a big dream of expanding, this is the place to visit.
Farmers know that seed is life and that the right cultivar can make a huge impact to your yield. A variety of seed companies are on site to offer advice and recommendations regardless of your production area. Suppliers committed to keeping your crop healthy include from chemical and fertiliser companies to soil preparation, seeding, spraying, harvesting, baling equipment and much more.
Apart from a multitude of small and large stock breeds on show, animal feed and animal health specialists promote their products and share their insight on how to keep your animals healthy and growing. Other stock related products include handling equipment, theft prevention apparatus and identification collars and much more will keep you interested.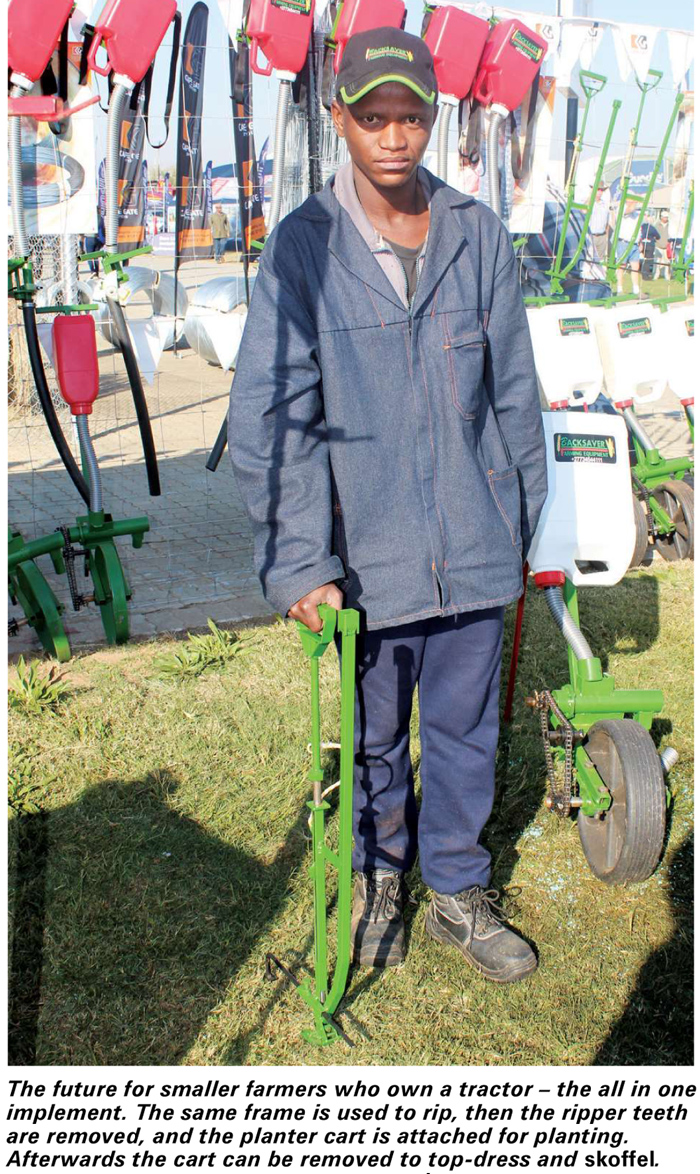 SHOWING HOW AGRICULTURE HAS DEVELOPED
A visit to the Engen Museum will show you just how far agricultural equipment has advanced over the decades. Although the latest technology and techniques like precision farming, which uses GPS technology to enhance efficiency and productivity are showcased, a lot of equipment for small scale farmers are also displayed because at the Harvest Day size does not matter, agriculture does.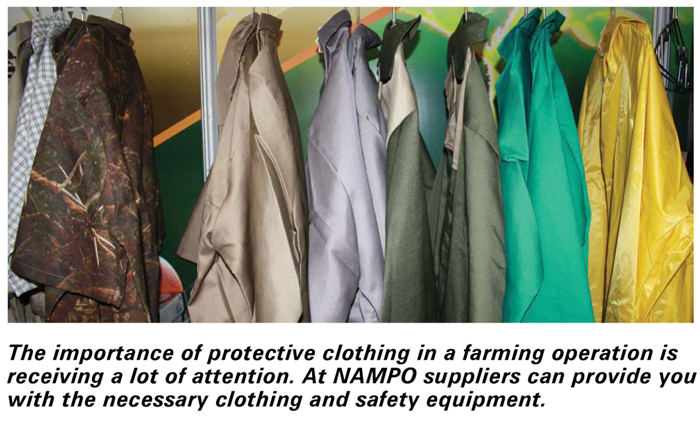 NETWORKING OPPORTUNITIES TO SHARE HIGHS AND LOWS
NAMPO is a popular gathering place for people involved in or passionate about agriculture. With more than 81 000 visitors your path is sure to cross with someone who shares your needs and challenges, whilst the 775 exhibitors (as there were this year) will give you ample opportunities to find solutions to your problems.
Grain SA members can discuss the highs and lows of the past and current season with other farmers whilst enjoying a delicious cup of coffee. At the Members Hall you can also meet the Grain SA team and maybe even get some advice from them to take back to your farm.
TECHNOLOGY AND INNOVATIVE THINKING AT ITS BEST
One of the most popular stands at NAMPO Park is the one where farmers can exhibit the plans they have made on their farms. Sometimes it is a very simple solution to an everyday task, but there are those entrepreneurs who think outside the box and make a big difference to their farming operation.
Sometimes a plan leads to a business as Michris Jansen van Rensburg discovered. Michris is well-known amongst small-scale farmers. His Backsaver Equipment has taken small-scale farming to the next level. A visit to his stall will excite you.
FOOD, FUN AND PHOTO OPPORTUNITIES
However, the NAMPO Harvest Day isn't just about doing business. There are a lot of opportunities for taking selfies, seeing interesting demonstrations, eating delicious meals and just having fun. The date for the 2020 Harvest Day has been set: 12 to 15 May. See you there!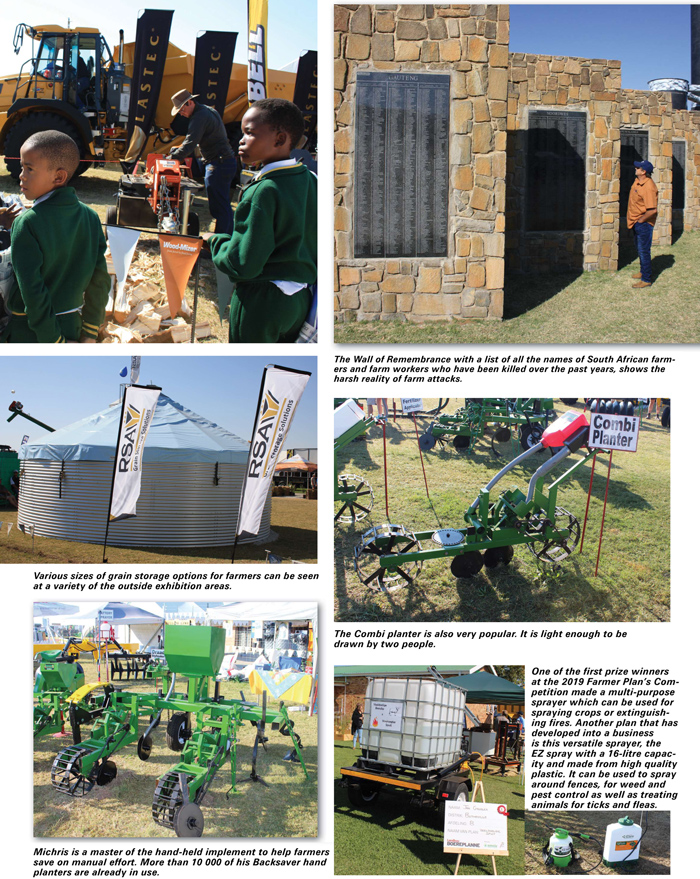 Publication: August 2019
Section: Pula/Imvula