Monsanto at the forefront of sustainable food production
December 2016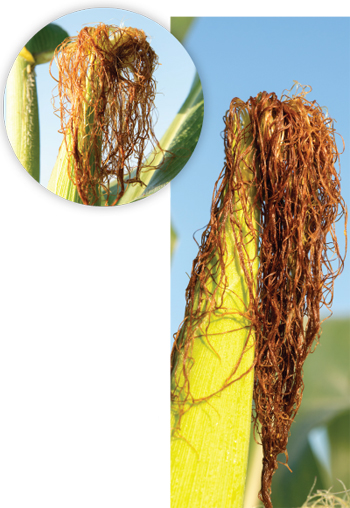 At Monsanto we are focused on a variety of areas that can have a positive effect on food production while using less land. We also strive to continue adding
value despite difficult and challenging circumstances.
Breeding and biotechnology contribute to the development of seed and crops that are better adapted to drought, pests and disease while still improving yield and facilitating food production. Crop protection and biotechnological innovation help us and the farmer to protect crops and the resulting yield. Precision-farming techniques help the farmer to plant the right seeds and crops in the right place at the optimum time to improve productivity and efficiency.

Information technology
We also focus on a lesser known technology – data or information technology. We are merely scratching the surface of all the possibilities these technologies offer, but in the end they will help us and the farmer to improve farming practices. With the information currently at our disposal, we can already assist farmers in processing and analysing the information they have gathered on their farms, so that they can optimally produce on every piece of arable land while using water, nutrients and energy efficiently. Data technology enables us to analyse detailed information about soil, disease, pests and other variables to make informed recommendations about seed, crop protection and farming practices. Examples include variable planting practices that adapt plant populations and spacing based on historical data of farm land and production area.

The benefit of all these advancements is that they are suitable for farmers of all sizes, i.e. they are scale-neutral. Data and information on weather, disease or products can be made available to everyone through the use of smartphones and tablets. This means expensive, sophisticated equipment is not always necessary to add value.
Biologicals and microbial chemistries
With regard to our BioDirect and microbial agents, these have the potential to introduce new spray or seed treatment products to the market and are therefore in line with our integrated farming system approach. Microbial-based products are derived from microorganisms that occur naturally in the environment, such as bacteria and fungi. They protect crops against pests and disease, but can also improve production.

Our BioDirect technology and research focuses on four areas namely: Weed control, insect management, virus control and bee health. The microbial technology and research focuses on pest and disease control and plant yield and growth.
Drought tolerance and innovative use of available water
There are many innovations that can help farmers to manage water better. One is drought tolerant technology and germplasm. The seeds produced through these methods are developed by making use of breeding techniques and biotechnology and can help farmers to better manage and survive yield loss due to drought. Monsanto is working on the development of drought tolerant cotton after introducing drought tolerant maize hybrids in the USA in 2013. In South Africa, we are in the advanced stages of making this technology commercially available.
Article submitted by Magda du Toit, Corporate Communication Manager, Monsanto South Africa. For more information, send an email to magda.du.toit@monsanto.com.
Publication: December 2016
Section: Pula/Imvula