Meet our nominees for 2017 (Part 2)
August 2017

In the July issue of Pula Imvula we introduced the Subsistence and Smallholder nominees of the 2017 Grain SA Developing Farmer of the Year competition. In this issue we will focus on the Potential New Era and New Era nominees.
During September this year we will convey who the twelve finalists are, and in November the four winners will be announced.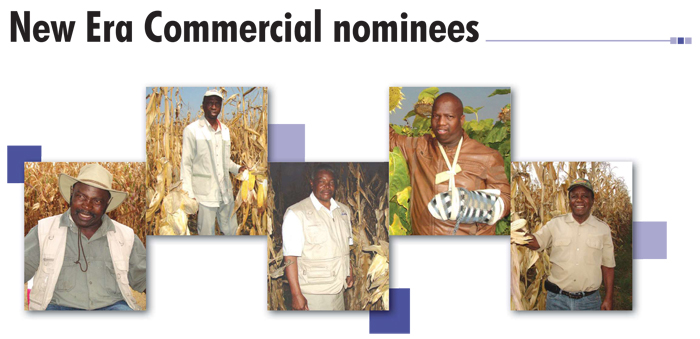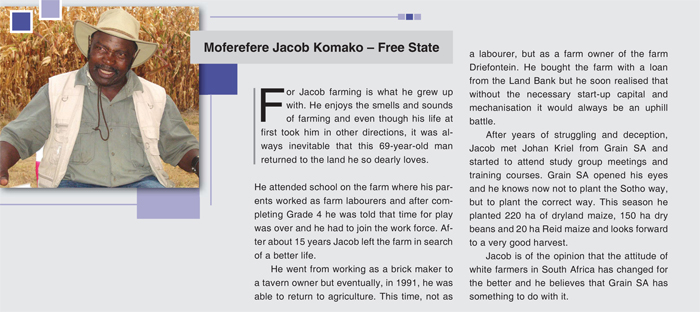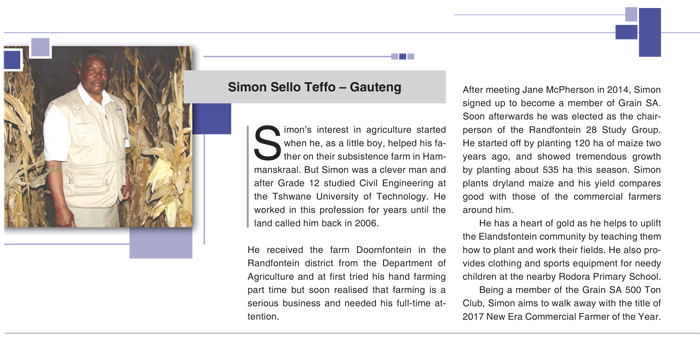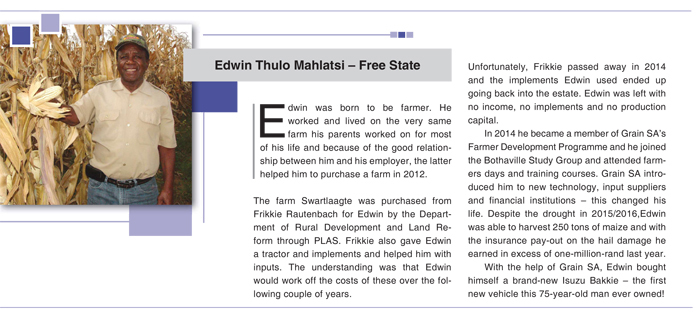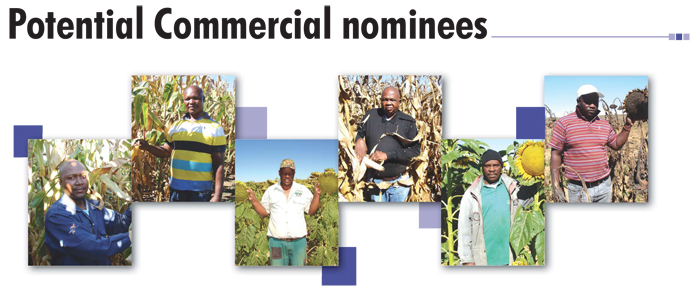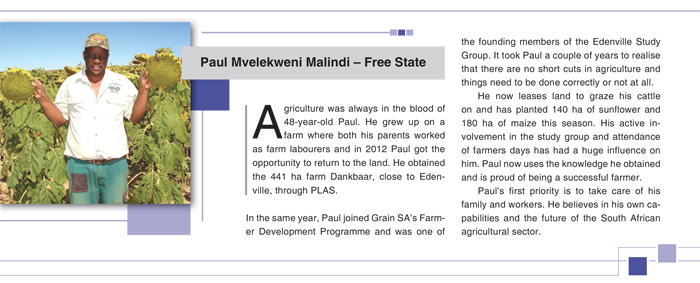 Article submitted by Hanlie du Plessis, Freelance writer. For more information, send an email to hanlieduplessis@telkomsa.net.
Publication: August 2017
Section: Pula/Imvula