Meet our nominees for 2017 (Part 1)
July 2017

The 2017 Grain SA Developing Farmer of the Year competition has commenced. It is very important to understand what this competition is all about. It is actually not a competition at all, but rather an opportunity to recognise hard work and perseverance and also to motivate and show others what can be achieved and what to aim for.
In the July and August issues of Pula Imvula we would like to introduce you to the 34 farmers who have been nominated for the 2017 Subsistence, Smallholder, Potential New Era and New Era Farmer categories. During September we will convey who the twelve finalists are, and in November the four winners will be announced. Here are the first 17 nominees under the Smallholder and Subsistence categories.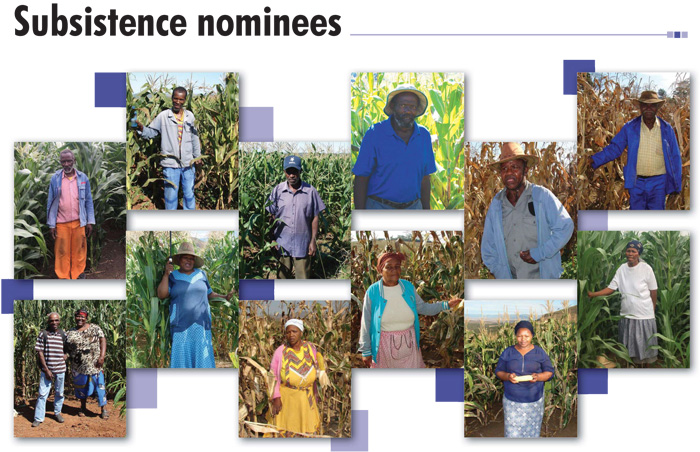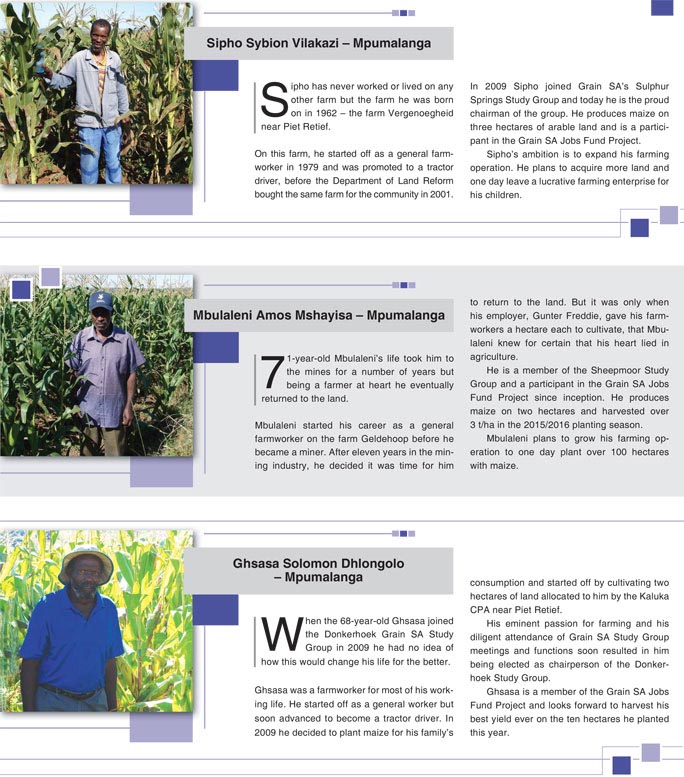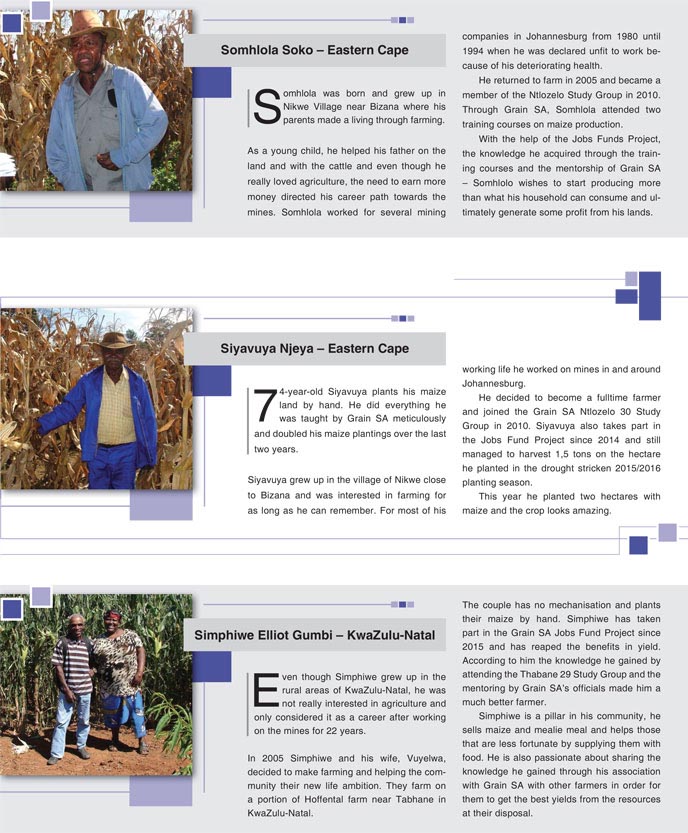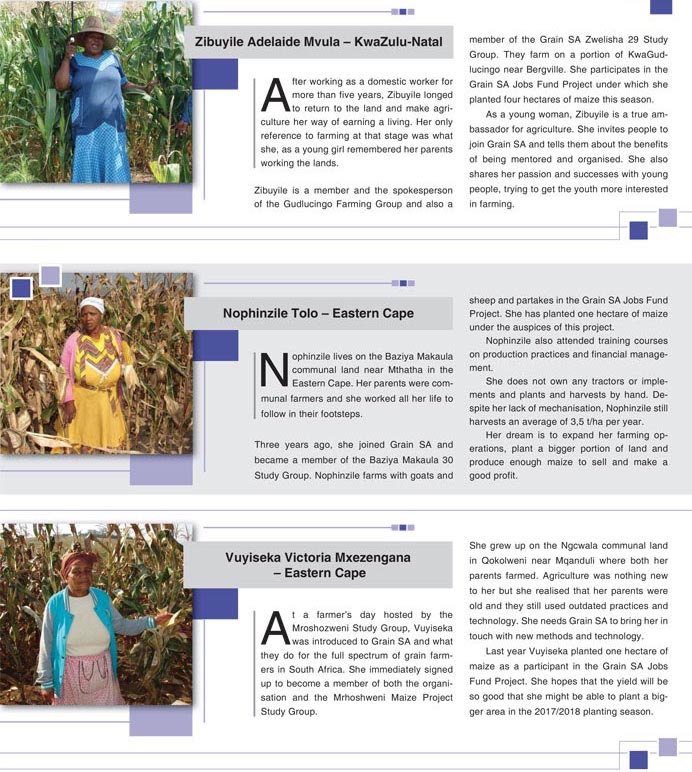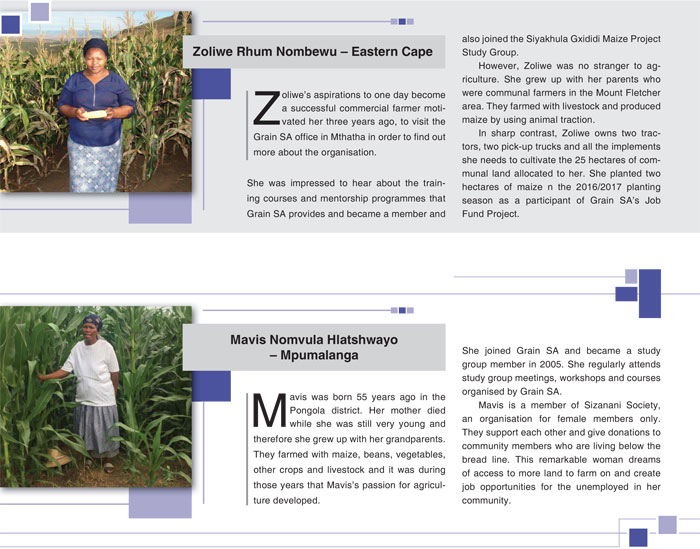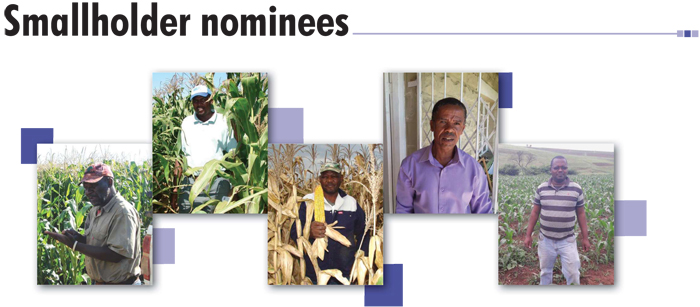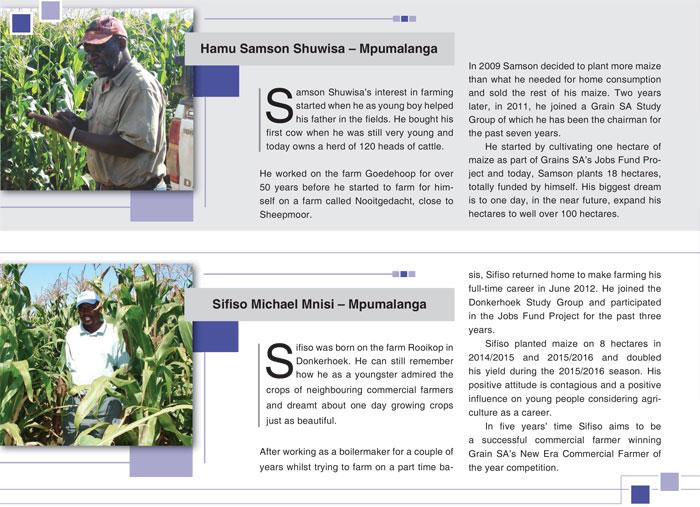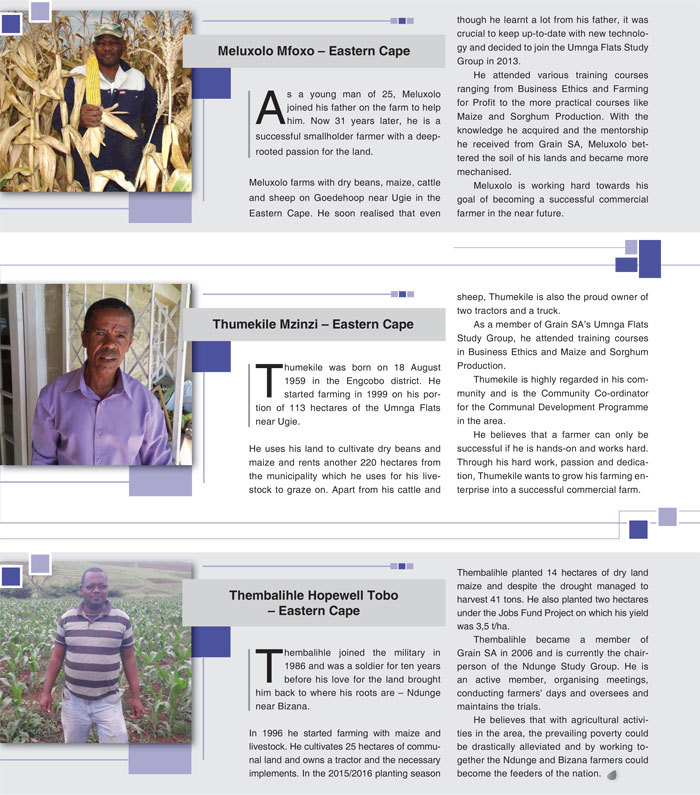 Article submitted by Hanlie du Plessis, Freelance writer. For more information, send an email to hanlieduplessis@telkomsa.net.
Publication: July 2017
Section: Pula/Imvula