Making agriculture more sustainable
May 2019

Magda du Toit, Corporate Engagement
and Communications Manager SA,
Bayer. Send an email to
magda.dutoit@bayer.com
Every season, for every field, farmers have to make more than 40 key decisions – all of which can make or break a harvest. Many of these decisions relate to crop protection, because at every stage of the growing season, seeds and plants are at risk from weeds, insects and disease.
Farmers have a variety of tools, that they may use to assist them on-farm and these include state-of-the-art seed treatments, herbicides, insecticides, fungicides, cultivation practices, hybrid choice, bio-technologies, advanced data analytics, and many more precision technologies. While these tools are individually powerful, used together, they can enhance farm productivity.
As a company, our approach is to keep innovating, but always with the ultimate goal of making agriculture more sustainable. This means that crop protection options available to farmers today, are more sustainable than at any point in history previously.
GLYPHOSATE
The herbicide glyphosate has been instrumental in enabling farmers to protect yields and boost food security. To be able to grow enough food for all of us, farmers need to protect their crops from weeds and agrochemicals like glyphosate offers one way for farmers to fulfill their objective – to produce food.
Glyphosate is one of the most widely used – pre-plant to enable conservation agriculture and post-emergence of maize, cotton and soya containing the Roundup Ready technology – and thoroughly evaluated herbicides in the world and has a long and proven history of over 40 years of safe use. Extensive scientific evaluation of glyphosate spanning over the 40 years by respected international agencies have concluded that glyphosate poses no risk to human health or the environment when used according to label instructions.
Over the years, many scientists have conducted studies and field research with glyphosate based herbicides and published their results in peer-reviewed scientific journals – more than 880 scientific studies are available. The overwhelming consensus is that glyphosate, when used properly accor­ding to the recommendations, poses no adverse effects to people, wildlife or the environment.
Glyphosate inhibits an enzyme that is essential to plant growth. This enzyme is not found in humans or other animals, contributing to the low risk to human health. Comprehensive toxicological studies in animals have demonstrated that glyphosate does not cause cancer, birth defects, DNA damage, nervous system effects, immune system effects, endocrine disruption or reproductive problems. The U.S. EPA and German Federal Institute for Risk Assessment, which also recently reviewed glyphosate, have concluded that glyphosate is not carcinogenic.
A US Health Study, which involved tracking 44 932 glyphosate applicators from 1990s through 2013, concluded that there was no association between glyphosate and cancer. 'In this large prospective cohort study, no association was apparent between glyphosate and any solid tumours or lymphoid malignancies overall, including NHL and its subtypes'. J.Natl Cancer Inst. 2018: 110(5): djx233.
CONCLUSION
In South Africa the regulatory system is rigorous, accountable and has ensured robust management of the sector over years.
Product safety and stewardship are important for us. All of our herbicides, including glyphosate, are rigorously tested and then reviewed by third-party scientists at government agencies. All substances and finished products undergo extensive evaluation and testing in the interest of product safety. We assess possible health and environmental risks along the entire value chain and use these to derive appropriate measures to mitigate risks. This means that our products satisfy the highest quality standards and are safe for people, animals and the environment when properly used according to label recommendations.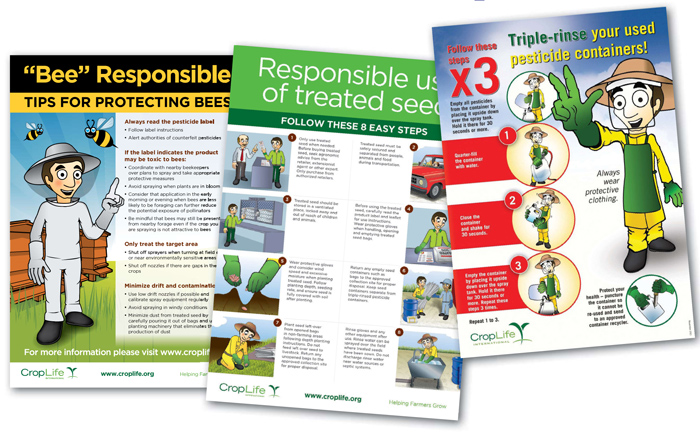 Publication: May 2019
Section: Pula/Imvula