Look after your equipment and it will look after you
February 2020

| | |
| --- | --- |
| Liana Stroebel, Grain SA Provincial Co-ordinator, Western Cape. Send an email to liana@grainsa.co.za | |
To be a successful farmer in light of rising input costs and changing weather patterns, it is crucial to focus our efforts on the things that we do in fact have control over.
The importance of timely maintenance cannot be over emphasised as the effectiveness and sustainability of your business depends on it. Anything that is not looked after WILL fail you. Equipment is expensive and needs to last for a very long time. We so often hear about equipment breaking or giving problems during crucial production times such as planting, spraying or harvesting. These breakages directly affect your yields and income and, in many cases, can be avoided.
You need to accept the fact that maintenance will cost you money, but it will save you a lot more in the end. Maintenance needs to be planned, budgeted for and scheduled for specific times of the year or hours on the clock. Be aware and train your workers well in doing the daily checks, greasing, checking belts, tyres etc. Please be aware that this is the mind-set and a way of life of every successful commercial farmer in the world. It needs to be a routine exercise and a basic budget item in your cash flow planning. Look after your equipment and it will look after you!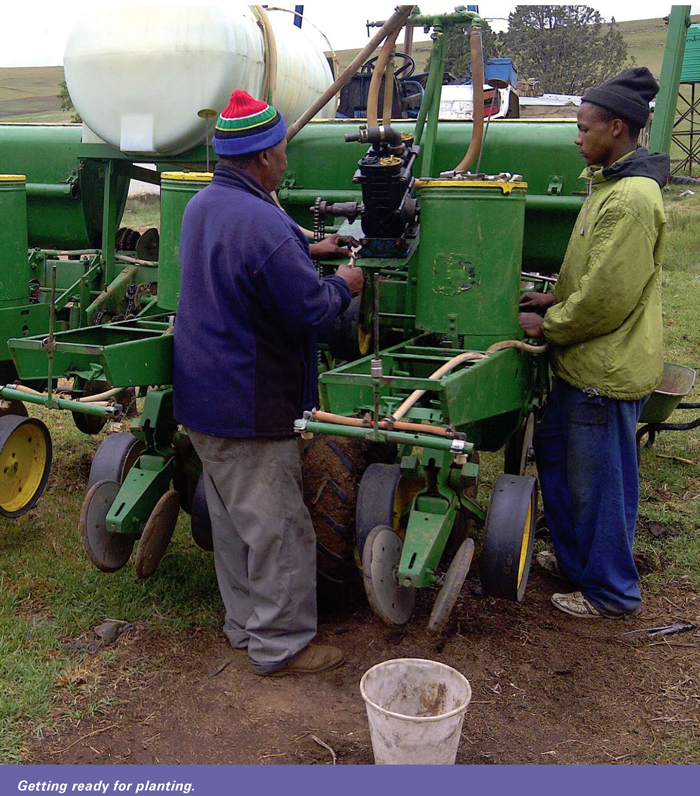 Publication: February 2020
Section: Pula/Imvula