Learning to be an agricultural leader
December 2021

| | |
| --- | --- |
| PULA IMVULA EDITORIAL TEAM | |
Three of grain SA's personnel recently graduated from the leadership academy for agriculture, previously known as the grain academy. The academy is sponsored by Syngenta and presented in partnership with Grain SA and the North-west University business school.
The programme which previously was just for young producers now focuses on the agricultural sphere as a whole. Individuals from all facets of agriculture – producers, government employees, private companies and organised agriculture – are invited to participate. The idea behind the programme is to get the conversation going throughout the agricultural value chain and for participants to build networks throughout. It has a pure leadership focus that includes self-leadership, leading others, relationship management and communication skills.
Ikageng Maluleke, an agricultural economist who is a monthly Pula contributor, was part of the class of 2020, while Sandile Ngcamphalala, programme manager: Farmer Development and dr Miekie Human, research and policy officer, were part of the class of 2021. As a result of lockdown restrictions, the graduation ceremony for the 2020 class had to be postponed. The ceremony for the classes of 2020 and 2021 took place on 8 October at The Venue in Pretoria.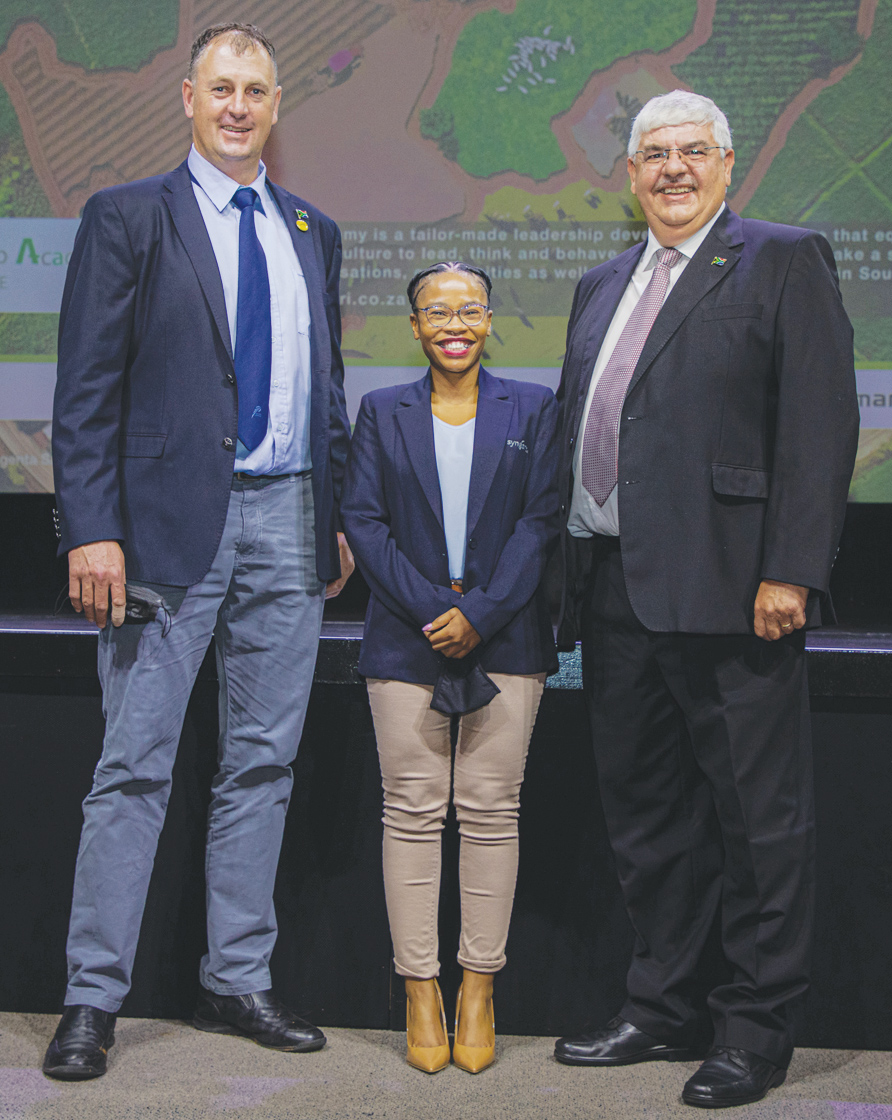 Publication: December 2021
Section: Pula/Imvula