Harvesting and handling of SUNFLOWERS
April 2020

| | |
| --- | --- |
| Written by a retired farmer | |
The 2019 sunflower production season produced 680 000 tons of delivered seed from 515 350 hectares which gives us a national average of 1,32 t/ha. The current futures price is at about R5 800/ton. This implies a gross per hectare value of R7 656 at the national production level. Let us hope that your yields this season outperform the national average so that you will realise a higher net margin or profit on your crop.
One of the ways to improve your yield and income is to harvest your sunflowers at the right time and handle them as best as possible without any moisture damage and seed degrading taking place before and after combining.
HARVESTING AT THE OPTIMUM TIME
Short season hybrids, in a normal year, will have heads that become yellow at about 105 days after planting and become brown at about 120 days after planting. During this two-week period, you can assess your possible final yield per hectare and make timely arrangements with your combine contractor for combining or be sure to have your own equipment fully prepared to take off the crop at the optimum moisture content.
On farm storage and drying facilities can be made ready if available. Most of the smaller farmers will need to combine and deliver the crop immediately to the co-op or private silos. This is probably the best option for smaller farmers to reduce or even eliminate the risk associated with drying your own crop or temporary storage on a shed floor.
Harvesting sunflowers with a high moisture content normally results in higher yields, less bird damage and less head dropping or seed shattering.
Farmers should invest in a moisture meter so that accurate readings can be made in the field. Sunflowers can be combined at 20% and dried to 10% but this is a very high starting point. Some silos will only accept them at between 12,5% to 13,5% moisture from the lands. Seed moisture levels of 12,5% or lower are a more optimum level to start harvesting.
Make sure that you know what the maximum moisture percentage content is allowed for deliveries directly from the land to the co-op silos so that a very valuable load will not be turned away. Remember that sunflowers need to be at about 9,5% for storage up to six months and must be continuously aerated or moved from silo to silo to prevent any fungus build-up. Sunflowers over 12,5 % can have a fungus build-up within 48 hours of being dumped into a pile and can start a fire spontaneously.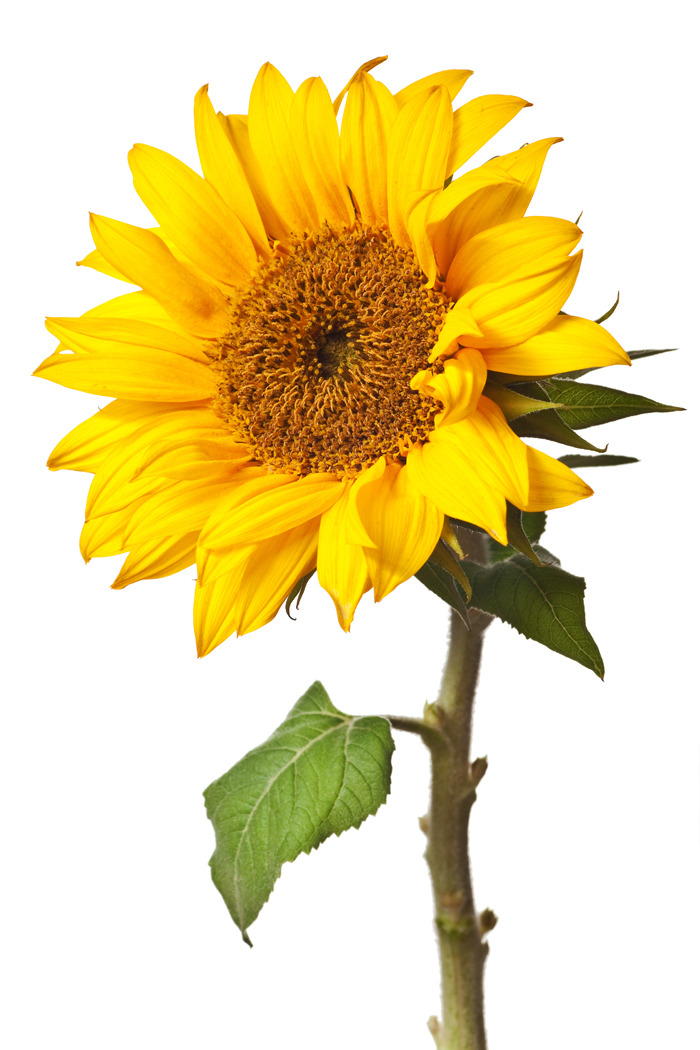 COMBINE SETTINGS
Make sure that your combine operator and machine can lower the drum speed, to between 300 and 500 revs per minute (rpm), to avoid any seed shattering. The blower must also be able to be set to blow out the maximum stalk, leaf pieces, florets, empty seed kernels and fine hairs from the combine sample without removing the smaller seeds. It is this combination of foreign material in the harvested seed sample that leads to moisture retention and spontaneous combustion even within the short period of 'just over a weekend' storage on a shed floor.
SAMPLE CLEANING
Seed sample cleaning is the secret to any temporary storage should your local silo not be able to take a load immediately.
If you have your own handling facilities including driers and aerated storage silos it is crucial to be able to fully clean the seed sample before drying or storage. There are very effective reasonably priced seed cleaners on the market that can be purchased and used by smaller sunflower farmers. They must be used immediately after the seed from the land is poured into an intake pit prior to being dried or stored. Movable cleaning machines, which are attached to a floor auger, can also be used to process and clean a batch of seed that has been temporarily dumped on a level concrete floor.
DRYING CLEANED SEED
High oil sunflower seed is made up of about 35% to 42% oil and 18% to 20% protein. The oils contain 55% to 75% linoleic and 15% to 25% oleic acids which can be highly volatile. For those farmers who have drying machines it essential to monitor the flow rate and temperature settings more carefully than when drying maize or wheat seed.
At even 2°C higher that the optimum you will start to smell the oil in the air around the drier. It is the first warning that your temperature is too high, or the flow rate is too low in a continuous flow system. Batch driers must be closely monitored for temperature and moisture content to avoid spoiling a whole batch which can be a very expensive mistake. Constant supervision of the drying process and monitoring the seed condition at short periods must be the watchword.
One does not want to remove any valuable oil or moisture beyond 9,5% as this will lower the final mass or value of the delivered seed when assessed at the silos.
CONCLUSION
After having grown a good crop of sunflowers do some careful planning for harvesting at the optimum seed head stage and know what important steps to take to handle or store your crop.
Publication: April 2020
Section: Pula/Imvula