Hard-working farmers celebrate their success
December 2023

Valerie Cilliers,
SA Graan/Grain editor
One of the most colourful days on the Grain SA calendar, took place on 20 September at NAMPO Park. The Day of Celebration embodies not only the rich diversity of South Africa, but also the unifying passion for agriculture that exists within the country's farming community.
The aim of the celebratory function is to give recognition to emerging farmers who are part of the PGP Farmer Development Programme and who excel in their respective categories. In preparation of the event, judges travelled to all ends of South Africa to identify finalists in the various categories.
Derek Mathews, chairman of Grain SA, congratulated all the finalists and top achievers, saying that there needs to be recognition for farmers who are in their fields through drought and in rain. 'Be proud to be a farmer and use every opportunity. Keep to your commitments and together we will grow,' he concluded.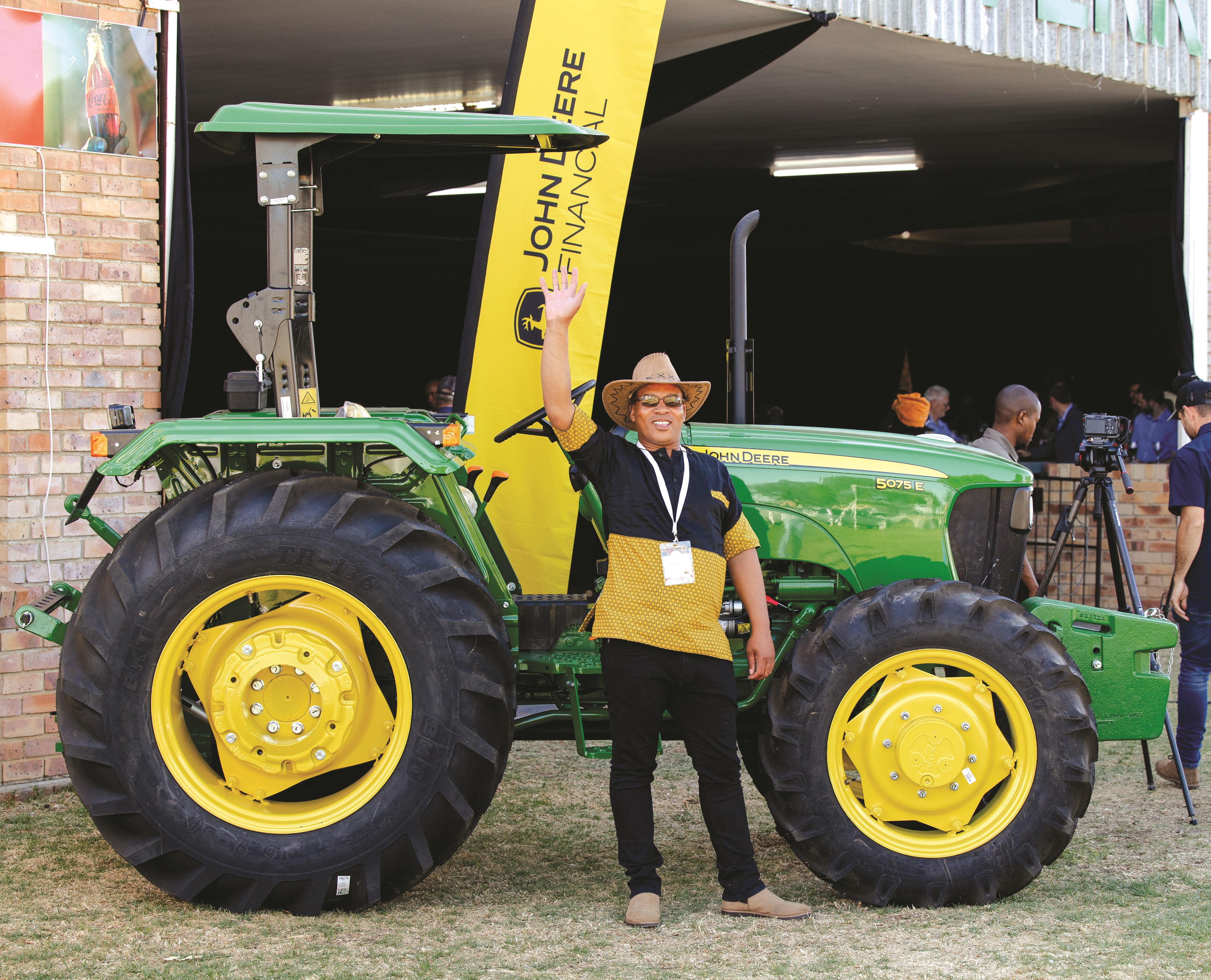 PROGRAMME
Grain SA farmer development lead, Dr Sandile Ngcamphalala, and Jeremia Mathebula, vice chairperson of Grain SA, launched Phahama Grain Phakama (PGP) during the event. PGP is an independent arm of Grain SA and forms one of the core business units of the organisation. The aim of the programme is to equip individual farming enterprises towards becoming self-sustainable and to make a significant contribution to the national goal of a united and prosperous agricultural sector.
Sponsor representatives, Dr Langelihle Simela (business development manager: Absa AgriBusiness Centre of Excellence), SakhumziMay (acting executive manager: Agricultural Economics and Advisory, Landbank), Dr Nolwazi Mkize (regulatory lead for Africa, Bayer), Diale Tilo (executive director, Kgodiso Development Fund), Fortune Mathiba (operations manager at John Deere Financial), Andries Wiese (Hollard Insure) and Marthinus Loock (senior manager: AgriBusiness at Standard Bank) took turns to speak about the importance of farmer development and the role each of these organisations play in partnership with Grain SA.
Grain SA/Absa/John Deere Financial Subsistence Farmer of the Year
Busisiwe Msibi who farms on land near Volksrust, joined the Grain SA's Beyond Abundance programme nine years ago. In the 2022/2023 season she planted maize on 3 ha and dry beans on 0,5 ha. At the Msibi homestead they expect to harvest a total maize yield of around 14 tons.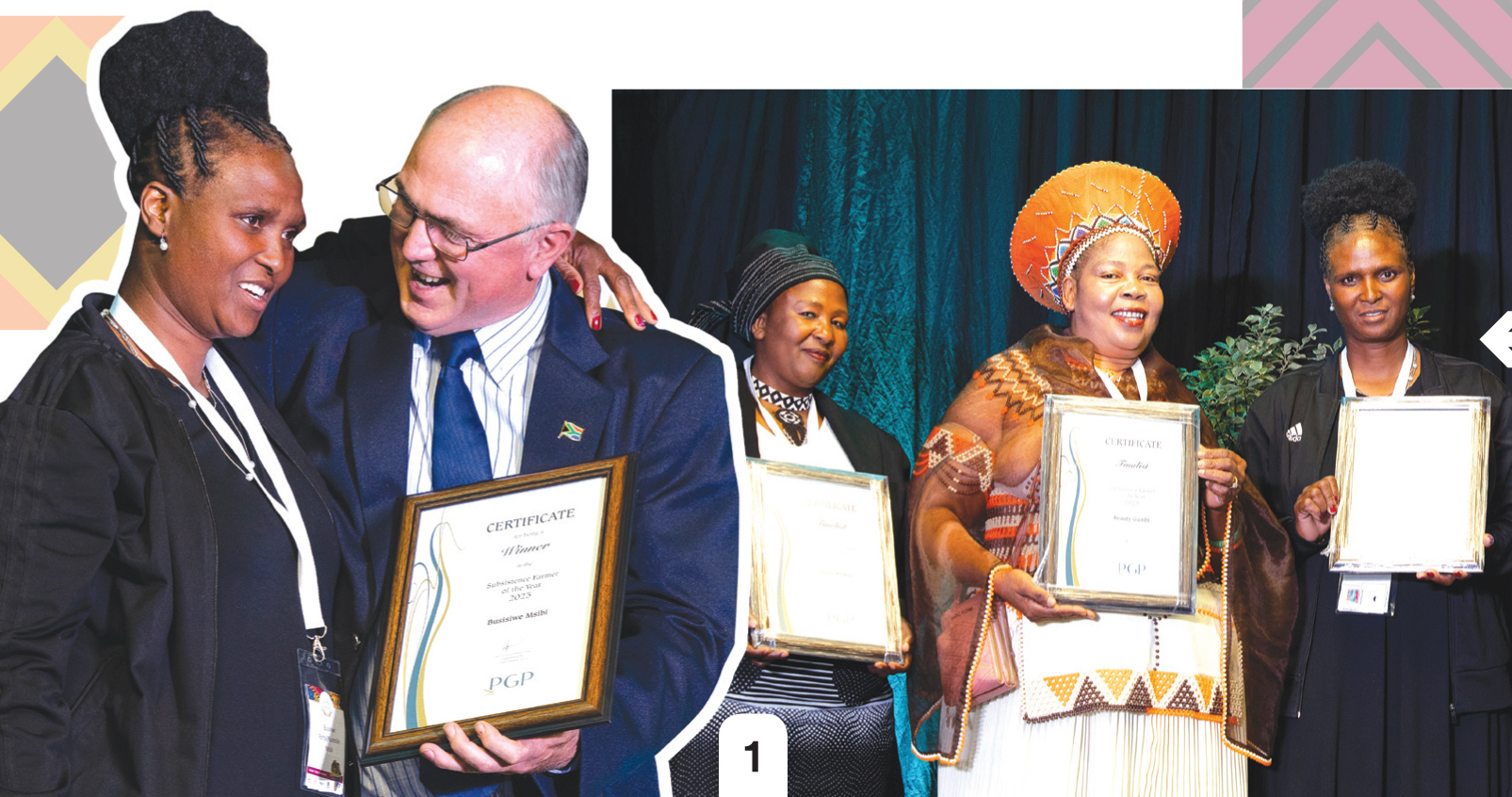 Grain SA Potential Commercial Farmer of the Year
Philani Khoza from Dukuza in KwaZulu-Natal, plants maize and soybeans. He joined Grain SA in 2014 and through the mentoring programme, he started to plant 1 ha which has increased to 82 ha. His future plans are to increase the hectares of commercial land he is currently renting near Bergville and to eventually acquire his own land.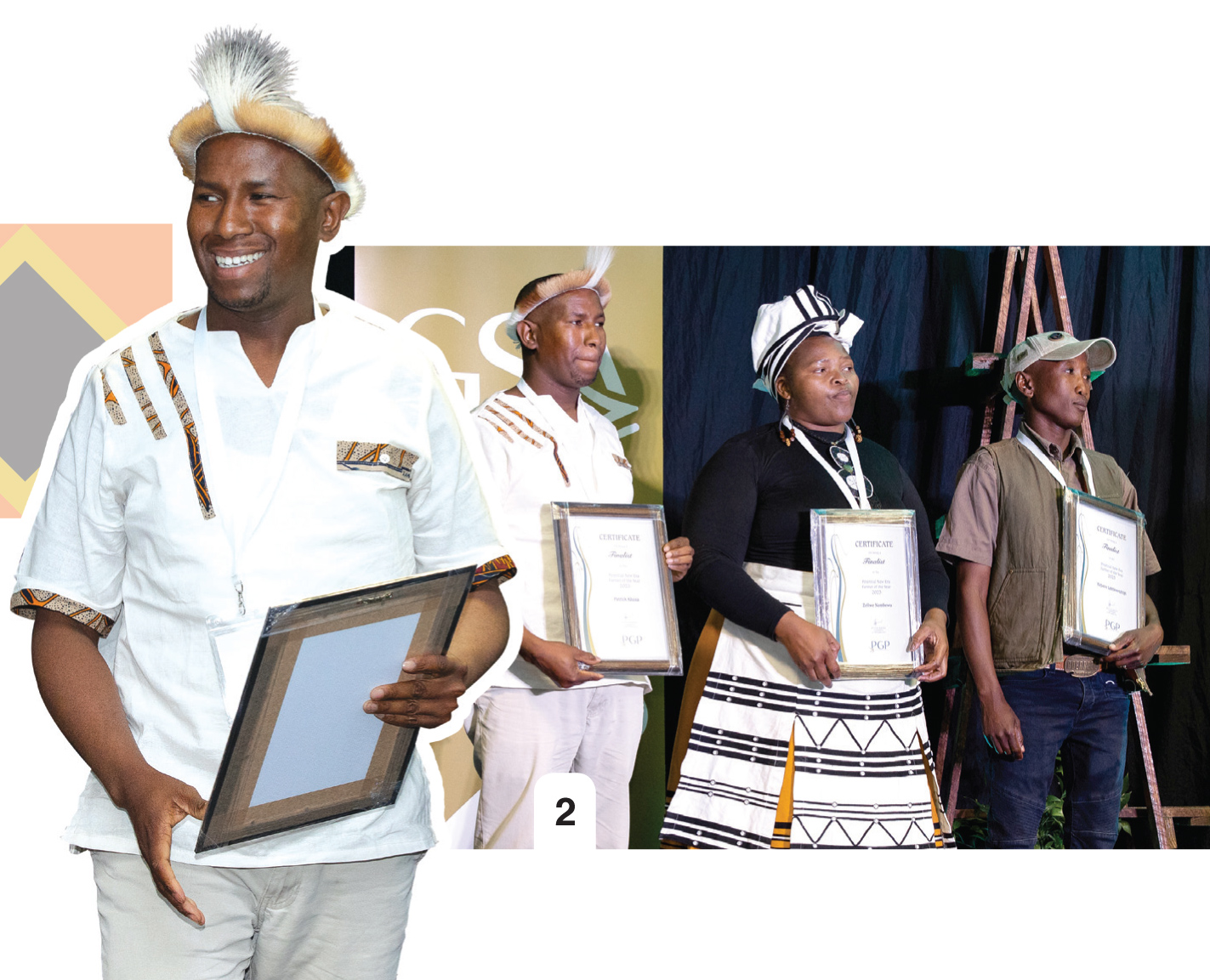 Grain SA Smallholder Farmer of the Year
Nkosinathi Hadebe farms on communal land near Newcastle in KwaZulu-Natal. This former policeman farms with maize and livestock and was introduced to farming by his parents. He joined a Grain SA study group in 2019 and started on 2 ha of maize from where he has expanded to 15 ha using his own equipment. Hadebe rents 230 ha of grazing land for his livestock.
Grain SA/Absa/John Deere Financial New Era Commercial Farmer of the Year
William Raphoto walked away with this prestigious award and a brand-new John Deere 5075E utility tractor as prize. He farms with maize and sunflower on 510 ha (210 haof his own land) near Lichtenburg in North West. William became a member of Grain SA in 2005 and also joined the 500 Ton Club this year.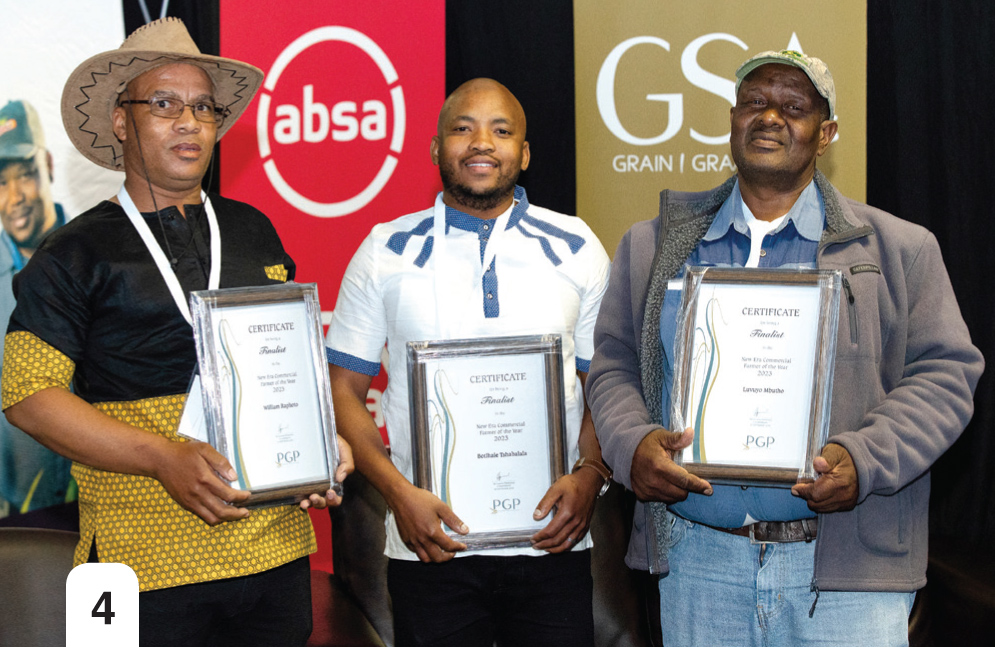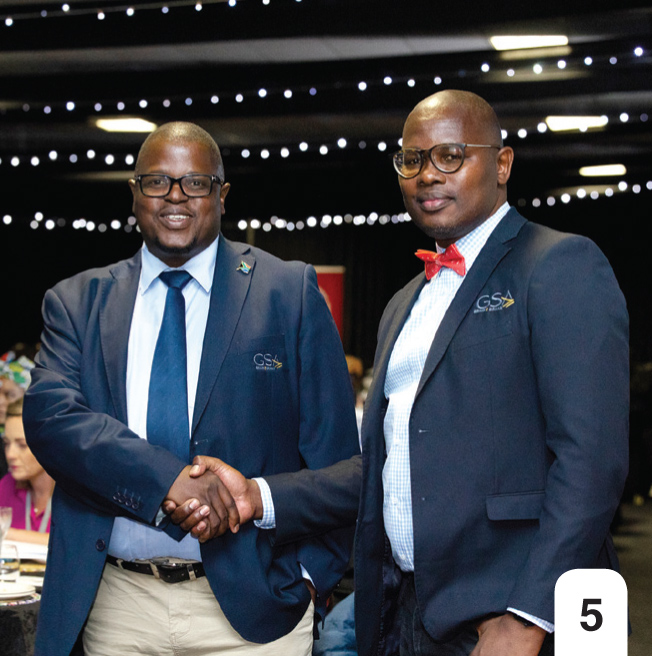 Publication: December 2023
Section: Pula/Imvula