Grain SA interviews... Organ Gasetswele Serema
June 2017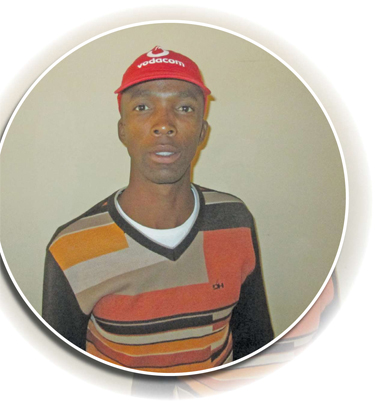 Hard work, dedication and determination are the qualities that make Organ Gasetswele Serema the successful farmer he is. Organ believes that if you put your mind to something, in his case, working and living on a farm, you can achieve it.
Where and on how many hectares are you farming? What do you farm with?
I live 25 km's outside Lichtenburg on Bethlehem Farm, which I lease from the Department of Rural Development and Land Reform. I have access to 270 ha of arable land and farm with sunflowers and maize.
What motivates/inspires you?
I am motivated by the fact that I also contribute to food security in our country. I have also realised, with farming, I am part of the chain that feeds the nation.
Describe your strengths and weaknesses
Strengths: I am hard working, persistent, a problem solver, a fast thinker and I am able to withstand any challenges that may come my way.
Weaknesses: I can't sit and do nothing.
What was your crop yield when you started farming? What are your respective yields now?
When I started farming, I yielded around 0,5 t/ha with my sunflowers and 2 t/ha with my maize. This was when I used old methods of farming.
Currently my respective yields are about 1,5 t/ha and 2,5 t/ha with sunflower, depending on the season. My maize is 3 t/ha to 5 t/ha, but I have stopped planting for some time, due to theft in our area.
What do you think was the main contributor to your progress and success?
I believe that Grain SA has contributed to my progress and success as they have given me training and it opened my eyes to the new methods of farming. They also taught me new great methods of farming and I have learnt a lot from the study group meetings that I attend through Grain SA. The on-farm support that I receive from our provincial co-ordinator, Du Toit van der Westhuizen is just amazing.
My late father, Petrus Serema, also played a huge role in my farming career as he was the one who introduced me to farming and mentored me from a very young age. I started farming in 2001, working side by side with him and he taught me that I can make a life for myself out of farming, and that I can achieve anything if i put my mind to it.
What training have you received to date and what training would you still like to do?
The training that I have received so far include: Basic Engine Repairs, Introduction to Sorghum Production, Settings of Implements – Practical Skills course, Farming for Profit, Introduction to Sunflower Production and Tractor and Farm Implements Maintenance.
Training that I would still like to do include: Introduction to Soybeans, Introduction to Groundnuts, Business Ethics, Advanced Sunflower Production and Marketing as well as Advanced Maize Production and Marketing.
Where do you see yourself in five years time? What would you like to achieve?
I would like to see myself as more than just a commercial farmer but a manufacturer – like manufacturing and packaging my own products like oil from the sunflower I farm with, maize meal from the maize I plant, sorghum etc.
I would like to own my farm and not just lease it from the department – but owning it. I want to have the title deed for my own farm that I bought for myself.
What advice do you have for young aspiring farmers?
Young farmers must never stop dreaming big, they must never stop working hard, they must be determined and they should never stop learning.
I believe there is always something new to learn every day. They should learn to be resistant from discouragement, they should focus on what they would like to achieve. I was once discouraged by people around me, that I couldn't make it in farming, but I learnt to put all that negativity behind me and focus on my ultimate goal.
At one stage of my life I didn't believe that I could one day live on a farm and be the one farming, but I never stopped hoping and dreaming and here I am today doing exactly that. Hard work and dedication can really take one a long way.
Article submitted by Lebo Mogatlanyane, Office Assistant and Du Toit van der Westhuizen, Development Co-ordinator of the Grain SA Farmer Development Programme, North West Province. For more information, send an email to lebo@grainsa.co.za. or dutoit@grainsa.co.za.
Publication: June 2017
Section: Pula/Imvula