Good maize harvest expected
June 2020

The 2019 season was quite stressful for the farming community, with drought plaguing most provinces and keeping production at bay. The new season has started on a brighter note with crops in the western parts of the country generally looking good, while crop conditions in the eastern parts of the country vary from poor to excellent, some areas were affected by drought conditions and that has had a negative effect on crops.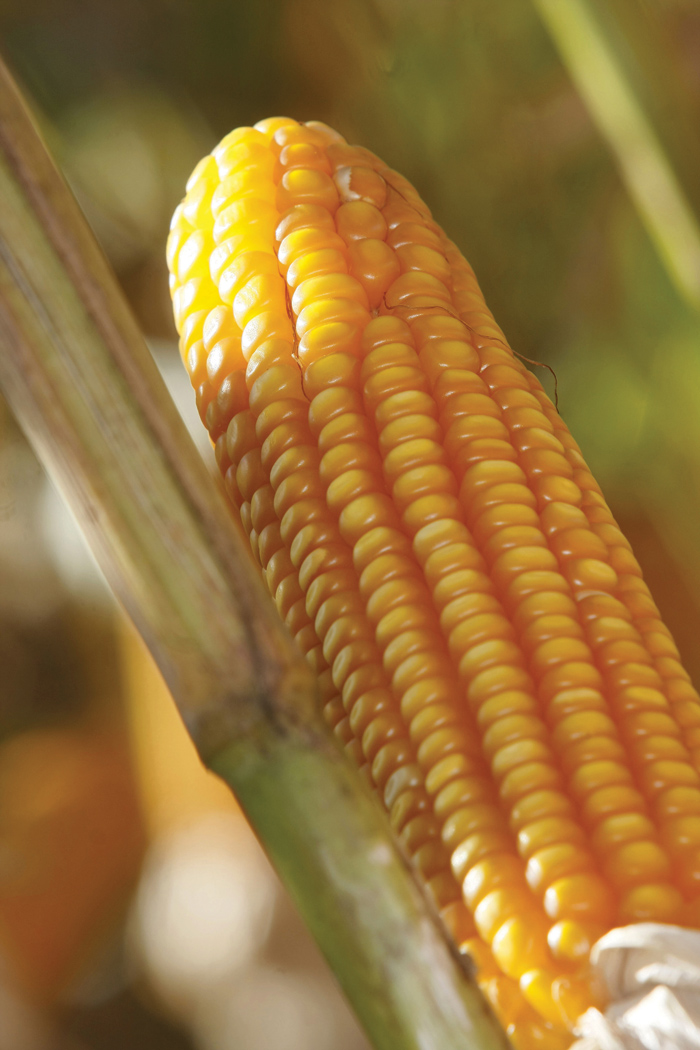 According to the Crop Estimates Committee report, maize production is expected to be 14,809 million tons, which is about 1,71% more than the previous forecast of 14,560 million tons, with an expected yield of 5,67 t/ha.
In the production forecast, white maize is expected to be 8,523 million tons with a yield of 5,27 t/ha, while in the case of yellow maize the production forecast is 6,286 million tons with a yield of 6,32 t/ha. This culminates to a 31% increase in production compared to the previous season. Significant increases are expected in the main producing provinces of North West, Free State and Mpumalanga, where 83% of the maize crop is expected.
SUPPLY AND DEMAND
Table 1 shows supply and demand for maize, the opening stocks for 2020/2021 are about 60% lower compared to the previous season, mainly because of the lower production caused by drought in 2019. Local demand is expected to be 11 178 500 tons, which includes maize processed for human consumption, animal consumption and gristing, together with balances for any withdrawals and deficits.
To add to total demand there is an export quantity of 350 000 tons of processed products and 2 210 000 tons of total whole maize estimated for exports for the 2020/2021 marketing season. At the end of the 2020/2021 season stock levels are estimated at 1 391 993 tons, with an average processed quantity of 938 875 tons per month, which would last the country about one and a half months.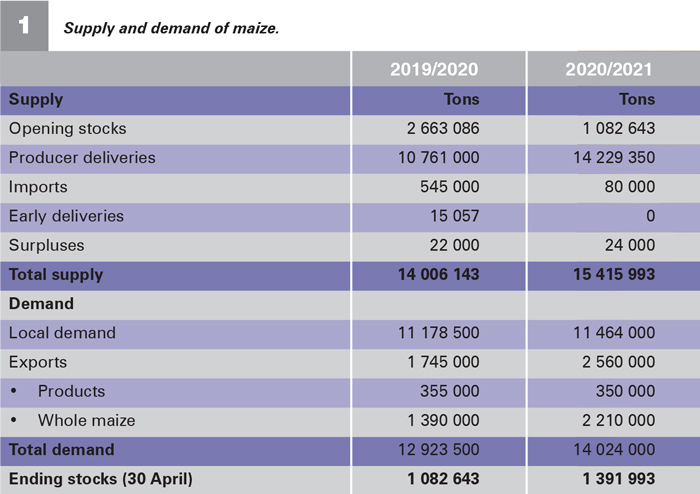 Source: Grain SA, NAMC, 2020
*Data as at 31 March 2020
MAIZE PRICES
Maize prices as shown on Graph 1 and Graph 2 are moving as expected, with both white and yellow maize at export parity level; this indicates the expectation of a good crop for the country, hence enough for consumption and exports.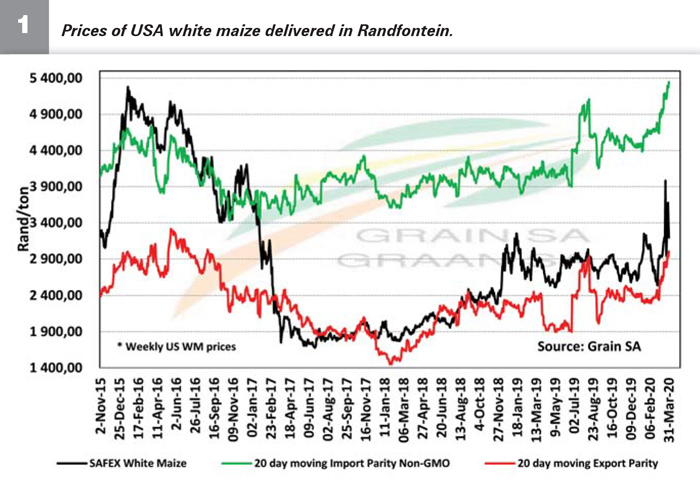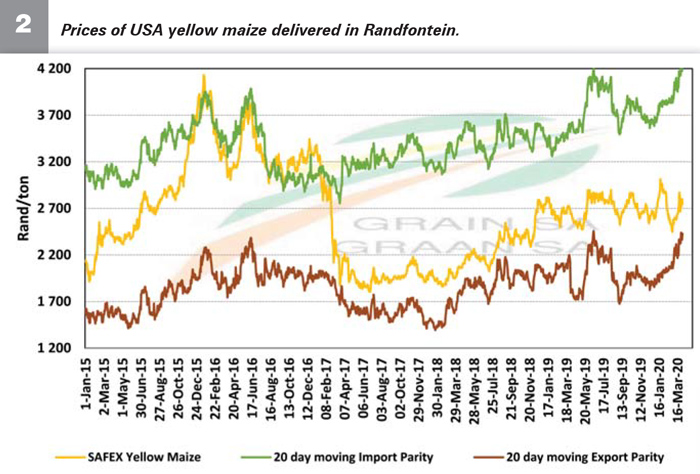 Publication: June 2020
Section: Pula/Imvula