Global maize market prospects
April 2019

What can one expect from the supply and demand for the global and local maize markets for the 2018/2019 marketing year? This article elaborates on the prospects.
Global maize production is forecasted higher due to increased production and consumption and marginally lower trade. Argentina, China and Ukraine have increased production to a point that more than offsets reduction for South Africa and Mexico.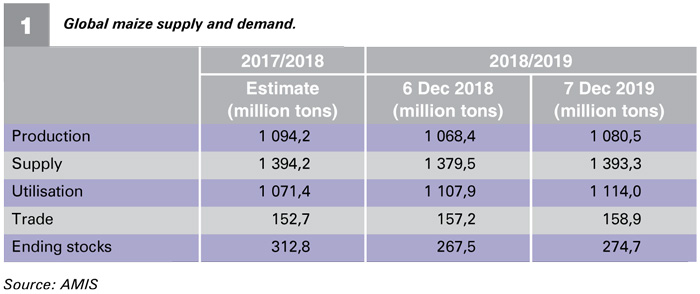 Argentina's increase in production is mainly based on higher expected area and yield due to an abundance of rainfall and conducive temperatures over December and January, boosting yield prospects. China and Ukraine are higher based on the latest official statistics.
Global trade for 2018/2019 include increased maize exports for Argentina and Ukraine, while imports are raised for South Africa and Chile, but lowered for Venezuela. Global maize ending-stocks are higher, mostly reflecting increases for Argentina and China.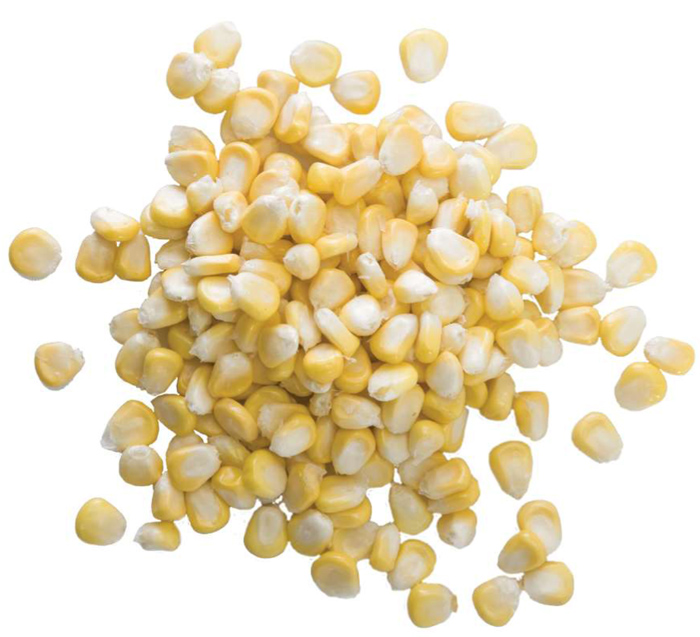 LOCAL MAIZE MARKET
South Africa's maize production estimates have been revised down due to heat and dryness during the month of January, particularly in the western producing areas, reducing yield prospects. For the 2018/2019 marketing year total maize supply is projected at 16,5 million tons, which includes opening stocks of 3,6 million tons (as at 1 May 2018), local commercial deliveries of 12,3 million tons, whole maize imports of 150 000 tons and early deliveries of about 260 000 tons.
Total demand, including exports is projected at 12,9 million tons; with total domestic demand at 10,7 million tons, 5,1 million tons for human consumption and 5,3 million tons for animal feed and industrial consumption and the rest for gritting, withdrawn by producers etc.
Projected export quality maize is estimated at 208 000 tons of processed products and 200 000 tons of whole maize. Projected closing stocks as at 30 April 2019, is estimated at 3,5 million tons.

Publication: April 2019
Section: Pula/Imvula