Farmers' days: A platform to share farming ideas
May 2023

Grain SA is an organisation run by farmers for farmers, and interests need to be protected and voices of concern must be raised. The Grain SA congress is one such platform for farmers to do this.
The Farmer Development team tries to schedule regular farmers' days with their members. These are not only opportunities to transfer knowledge, but also times to strengthen networks between fellow farmers and role-players in the agribusiness and services sector. Farmers' days are a great platform for farmers to come together, share ideas and find solutions to common problems.
FARMERS' DAYS IN FEBRUARY
The February meetings are especially important, as it is the ideal time to prepare delegates for the Grain SA Congress in March. It is also the time when those members are informed about their rights and responsibilities when they are elected to represent their farming communities at the congress.
On 6 February, advanced farmers from the Dundee region met with the Grain SA leadership at the Nooitgedacht Agricultural Research Centre in Ermelo to elect a delegation for the Grain SA Congress in March.
Issues relevant to farmers were also discussed. The meeting session was informative and the farmers had an opportunity to table issues related to their farming operations, which included crop insurance and service fee rates on equipment and machinery. Grain SA membership and the levy contribution were discussed and the benefits of being a member were explained.
Farmers also had the opportunity to engage in presentations related to agricultural research, development and economics. They learned how this information contributes to the farmers' ability to manage their farming operations better for improved yields and increased profitability of operations.
On 23 February, advanced farmers gathered in Chrissiesmeer, Lothair, for a soybean farmers' day. It is beneficial for potential new era farmers to gain insights from other experienced farmers, so the Farmer Development team was grateful for the opportunity to meet.
Jantjie Randall, an established soybean commercial farmer, shared some valuable insights and highlighted the significance of proper planning as a farmer. These included being proactive about the following:
Soil testing allows for the determination of nutrient deficiencies and corrective actions that can be implemented.
Site-specific experiments on seed cultivars and chemicals were highly recommended, as this affords the farmer the opportunity to determine which cultivars and characteristic traits are best suited for the prevailing climatic conditions on the farm.
Soybean seed was differentiated according to the growth period – early (4,5), medium (5,5) and long (6,5) growers. A longer growing period for soybean was advised, with planting in early November to allow ample time for the plant to mature.
The farmers were also encouraged to work at establishing good relationships. Networks are very important, as they create a knowledge pool that a farmer can draw from whenever in need.
AT GRASS ROOTS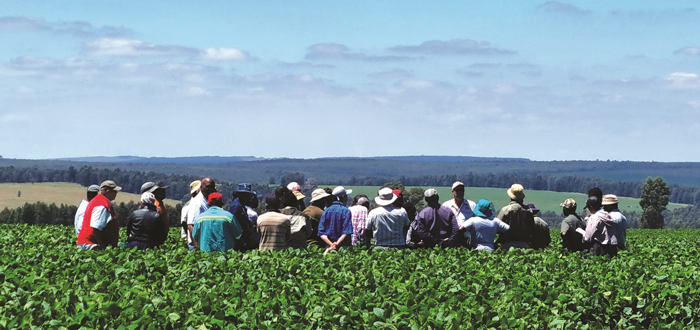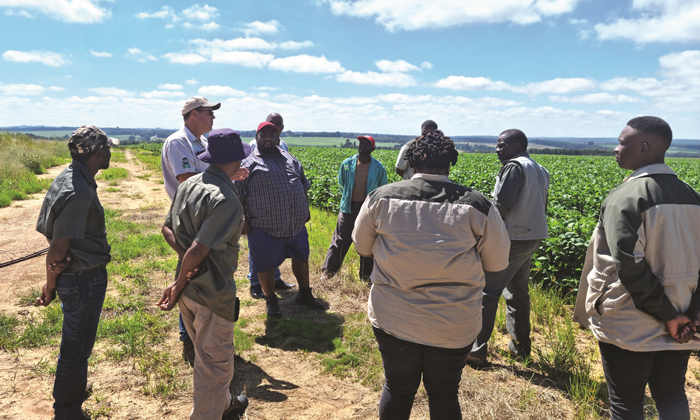 Farmers improve their skills
Study group meetings form an integral part of Grain SA's Farmer Development Programme and focus on knowledge transfer and skills development for the farmers.
On 1 February regional development manager, Graeme Engelbrecht from the Dundee office, met with members of the Dukuza Central Study Group at Zam'ukuzenzela Community Centre to discuss planting progress.
Farmers enjoyed the meeting and participated in the lively discussions. They shared crop progress and discussed challenges and concerns they had with Graeme. A discussion was held about the maintenance of maize threshing machines ahead of the harvesting season. Farmers are also looking at the possibility of obtaining a study group planter to address challenges experienced with calibration, which affects planting patterns and the management of growing crops. A new team member, Phumzile Ngcobo, who is an assistant regional development manager, was also introduced to the farmers.
On 9 February, Jerry Mthombothi, the regional development manager in Mbombela, met with the farmers of the Salubindza Study Group. He discussed the do's and don'ts of using a knapsack sprayer.
Another important point on the agenda was the importance of correct weed control using chemicals. The following topics were addressed:
What is weed?
Why is it important to control weeds on your crops?
Why do weeds thrive?
The reproduction of weeds.
When should weed control start?
Reasons for poor weed control.
Factors that are affecting the choice of herbicides etc.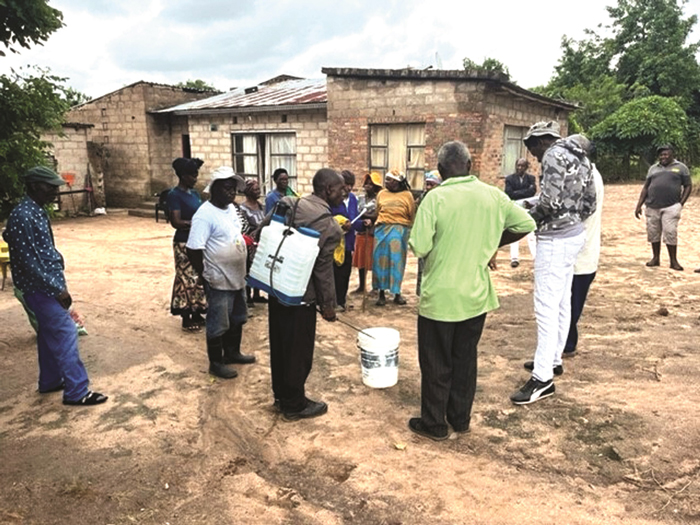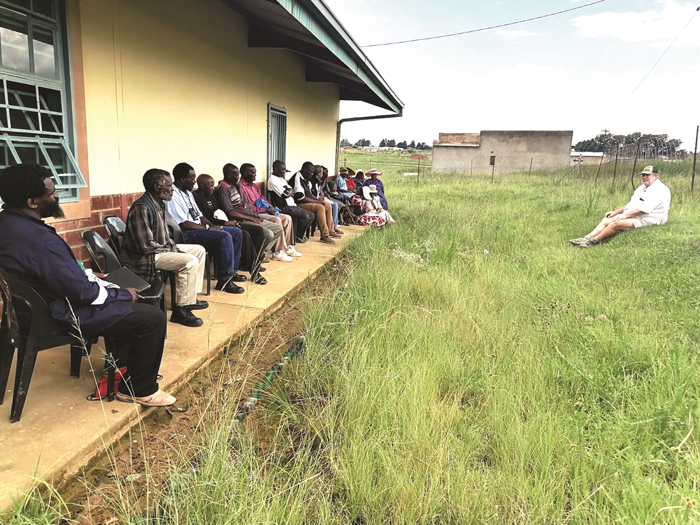 Keeping an eye on your crop
February is always a busy month that sees the Grain SA team meeting with farmers all over the country.
The most important activity is crop monitoring to monitor progress, conditions and discuss issues. The team also started having discussions about preparing for the upcoming harvest season. A total of 64 study group contact sessions took place and the Grain SA Farmer Development team did 134 on-farm visits during this month.
Despite delays caused by the frequent heavy rains, the Grain SA Farmer Development office in Mbombela managed to plant a trial plot near Barberton. Bayer and Grain SA jointly funded this. A one-hectare plot was ripped, disced and planted by hand. The field was sprayed two days after planting with weedicide and pesticides against cutworm.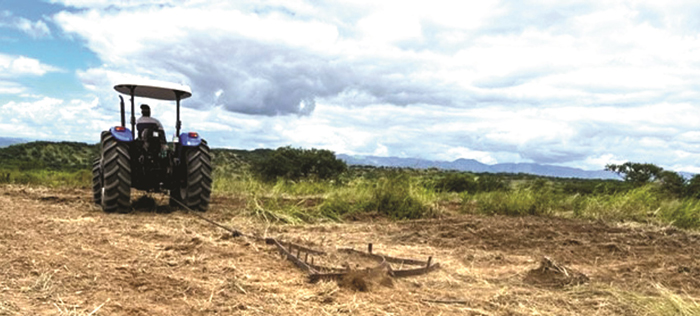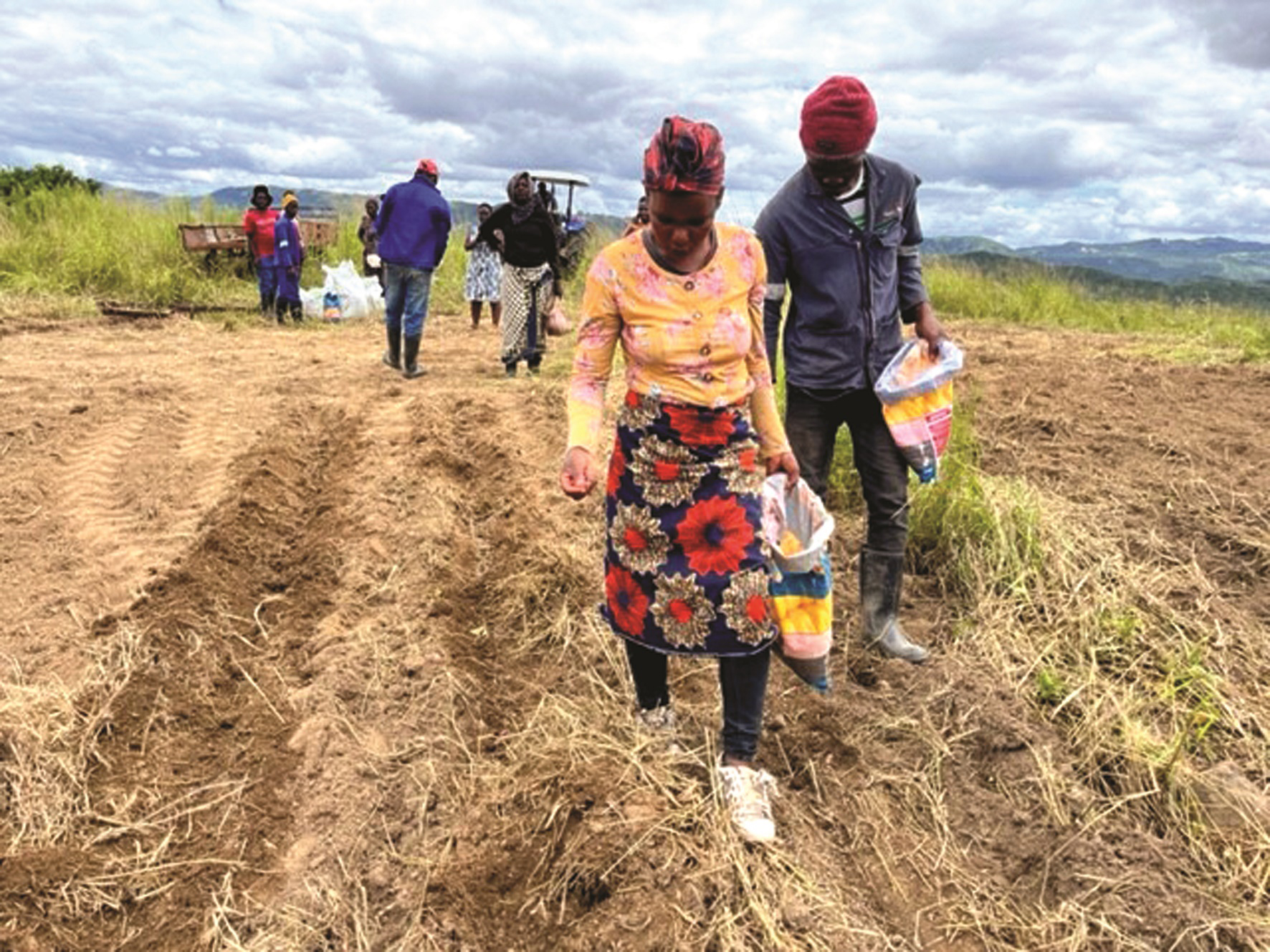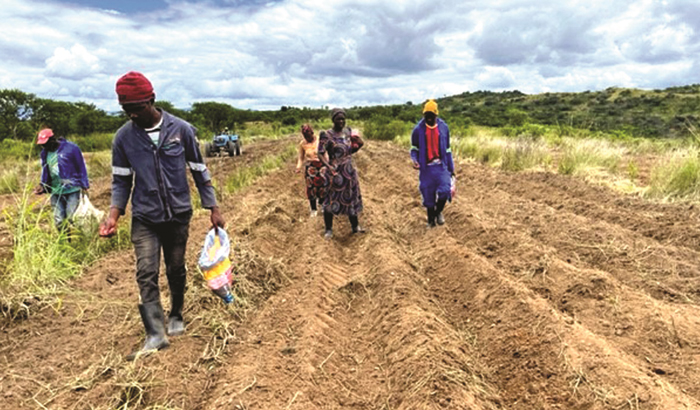 Publication: May 2023
Section: Pula/Imvula