Dieselprys laat REKORDS SPAT
November 2018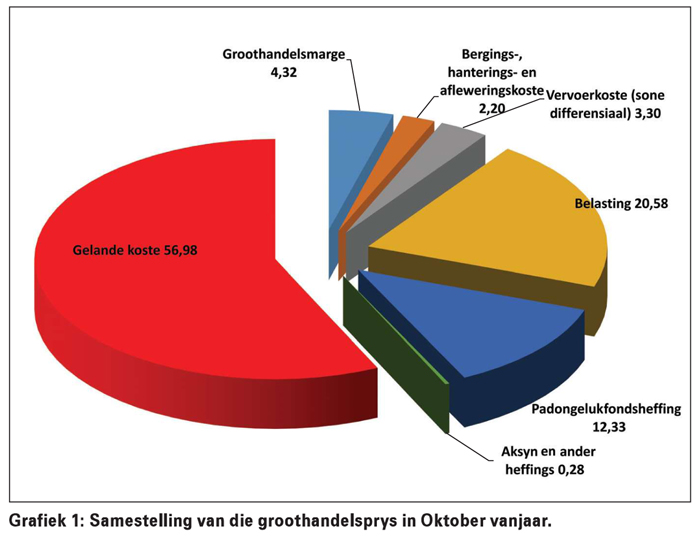 In Oktober vanjaar was die groot­handelsprys van diesel R15,65/liter, wat 29% hoër is as die R12,13/liter van dieselfde tyd verlede jaar. Met planttyd vir somergraanprodusente en strooptyd vir wintergraanprodusente op hande, kon hierdie rekordprys nie op 'n slegter tyd gerealiseer het nie.
Min of meer 70% van somergraanprodusente se brandstof word met grondvoorbereiding en planttyd verbruik. Diesel as produksie-inset maak boonop ongeveer 12% van 'n graan- en oliesadeprodusent se lopende produksiekoste uit.
Met die afgelope paar maande se stygings (in Maart vanjaar was die groothandelsprys van diesel R12,10/liter) het diesel as produksie-inset, naas kunsmis, die tweede duurste inset in sekere dele van die produksiestreke geword.
Dit is belangrik om kennis daarvan te neem dat die groothandelsprys van diesel in Suid-Afrika 'n gereguleerde prys is, maar wel ook 'n funksie is van internasionale dieselpryse en die wisselkoers.
In Grafiek 1 word getoon hoe die groothandelsprys in Oktober vanjaar saamgestel was.
Volgens Grafiek 1 maak die werklike brandstofgedeelte (die gelande koste van diesel), 57% van die groothandelsprys uit, terwyl heffings, belasting en vervoer 43% daarvan beslaan. Die belasting op diesel verteenwoordig tans 21% van die prys en die Padongelukfondsheffing 12%.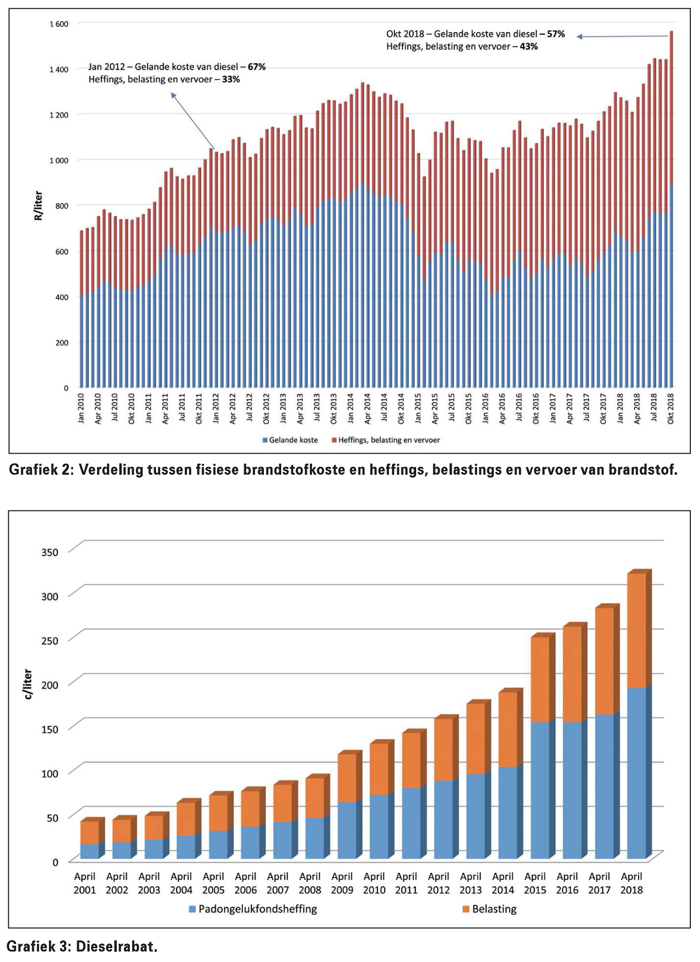 Grafiek 2 toon die samestelling van die dieselprys vanaf Januarie 2010 tot Oktober 2018 in terme van die verdeling van die fisiese brandstofkoste (gelande koste van diesel) en heffing, belasting en vervoer. In Januarie 2012 het die fisiese koste van brandstof 67% van die uiteindelike dieselprys verteenwoordig, terwyl dit in Oktober 2018 slegs 57% was.
Dieselrabat
Die dieselrabat waarvoor produsente kwalifiseer, beslaan 40% van die algemene brandstofbelasting en 100% van die Padongelukfondsheffing. Tans is die dieselrabat 321,8 sent per liter. Dit is 21% van Oktober se dieselprys. Grafiek 3 illustreer hoe die dieselrabat oor tyd toegeneem het.
Verantwoordelikheid
Die dieselrabat vereis groot verantwoordelikheid van produsente. Uit die artikel is dit duidelik dat ondanks die feit dat heffings en belastings 'n groot deel van die dieselprys beslaan, die dieselrabat 'n noemenswaardige deel daarvan uitmaak.
Dit alles spel die feit uit dat ons in die landboubedryf die dieselrabat met die nodige omsigtigheid moet hanteer en ten alle tye moet beskerm – dit is een van die min ondersteuningsmaatreëls wat ons wel ontvang.
Wenke vir dieselrabat
Eis die dieselrabat op grond van verbruik en nie op aankope nie.
Hou volledig rekord van die die­selgebruik op die plaas (vanaf die hoof­verspreidingspunte):

Datum wat diesel ingegooi is;
hoeveelheid diesel ingegooi;
beskrywing van voertuig; en
beskryf dít waarvoor die diesel aangewend is, duidelik.
Neem kennis dat daar nog vir die finale weergawe van die logboeke vanaf die Suid-Afrikaanse Inkomstediens (SAID) gewag word, wat die bogenoemde vereistes in terme van inligting kan verander.
Vir meer inligting oor die hantering van die dieselrabat en aktiwiteite wat kwalifiseer vir die dieselrabat, besoek http://www.sars.gov.za/AllDocs/LegalDoclib/SCEA1964/LAPD-LPrim-Tariff-2012-19%20-%20Schedule%20No%206.pdf of skandeer die QR-kode hieronder.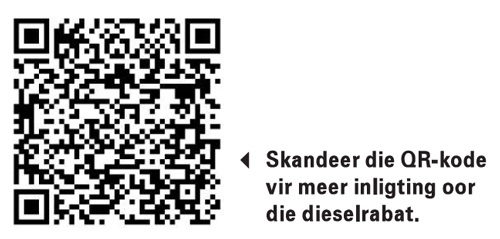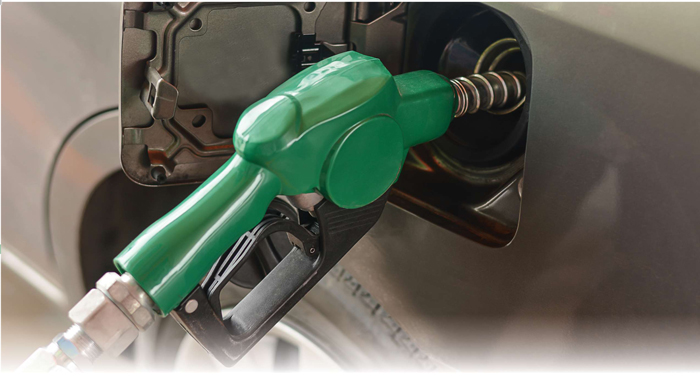 Publication: November 2018
Section: On farm level