CROP ESTIMATES – to measure is to know
May 2019

| | |
| --- | --- |
| Article submitted by a retired farmer | |
As the production season for cash crops progresses, whether produced under dryland or irrigated conditions, the producer is very interested in a final yield prediction for the various crops being grown.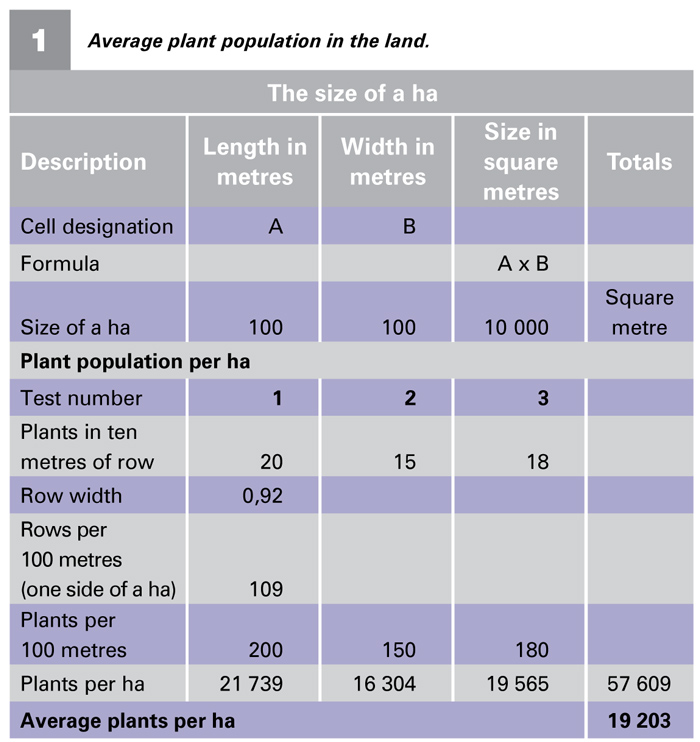 In practice the accuracy improves as the crop growth stage reaches physiological maturity, be it soybeans, sunflowers, maize, wheat or any other cash crop. An accurate estimate as early as possible will allow for some piece of mind as to possible total yield and income, the possibility of hedging for a good price on Safex, communicating the good or bad news to your bankers or partners, increasing your crop insurance, and arranging for the logistics for harvesting, storing and sale of the crop.
The theoretical benchmarks for growth stages in crops can differ quite widely in practice from the planning focused on different crop cultivar characteristics due to the actual heat units, rainfall and climate experienced on your farm.
The crop yield predictions and possible estimate of harvesting for a range of crops planted will assist in your planning for the end of the season. The process will enable you to compare all the crop husbandry benchmarks planned to the actual for this season. All these efforts will help you improve your standards in producing the next crop. The focus of this article will be on the yield determination for maize.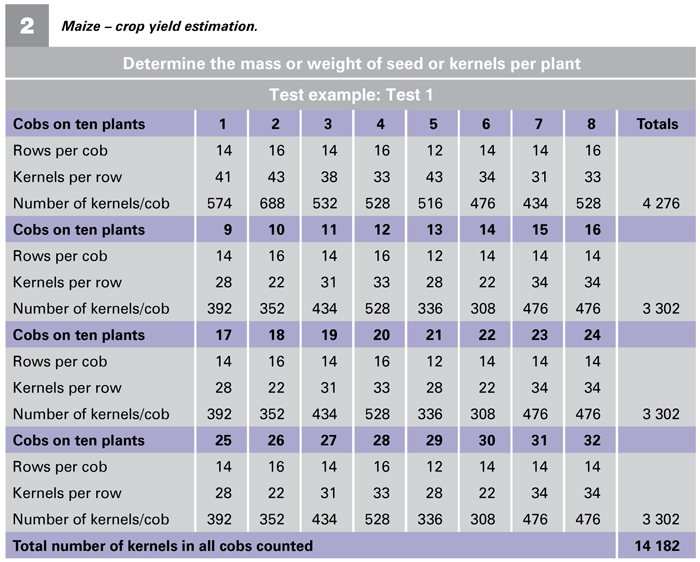 MAIZE
There are small differences that can be made in calculation methods, but the producer must remember that previous crop experience in making estimates compared to the actual harvested will also help to make the calculations more accurate.
CONCLUSION
'To measure is to know' is a useful slogan when managing key performance areas in crop production. The more often you do crop estimates in a practical scientific way the more you will become more accurate in your crop yield estimates in future production years.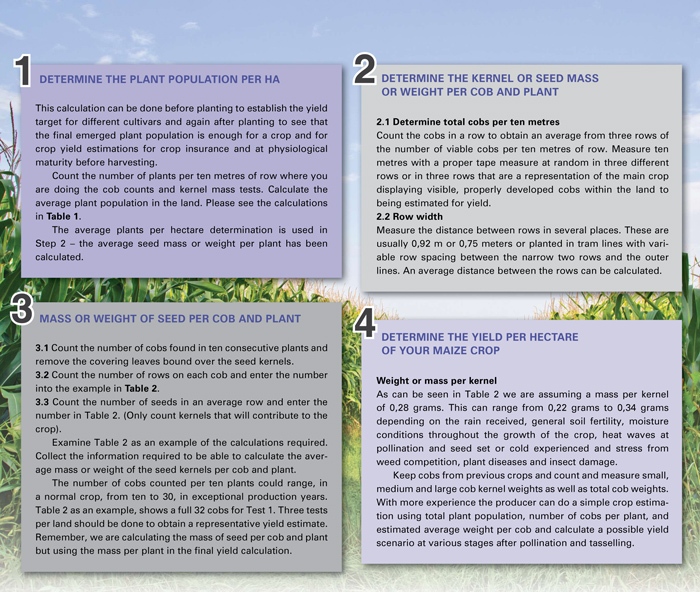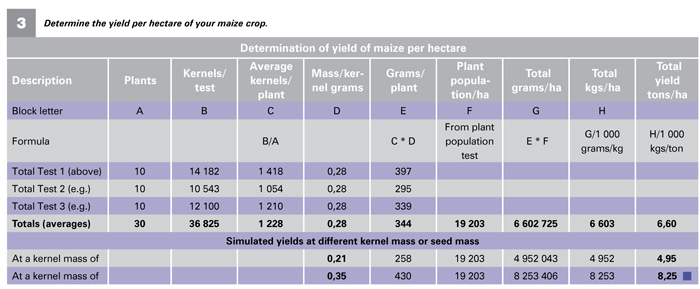 Publication: May 2019
Section: Pula/Imvula