Corner Post
April 2023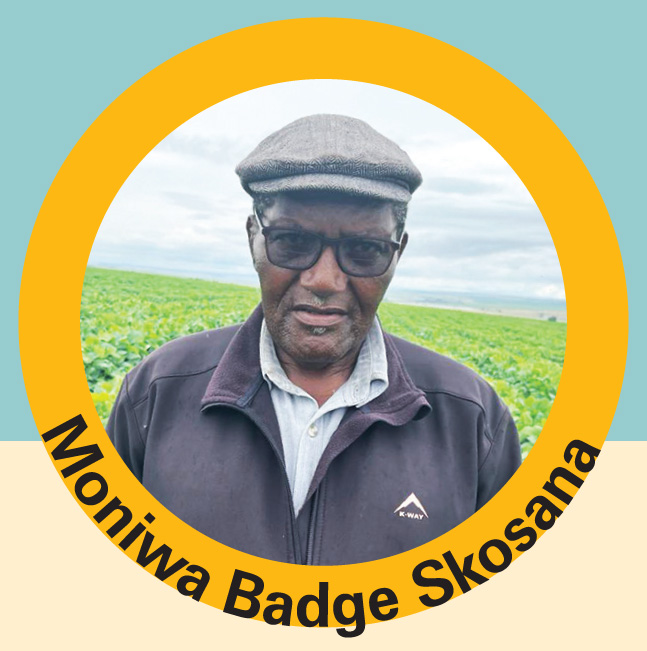 Moniwa Badge Skosana was born in 1953 in Carolina, Mpumalanga. His parents were blessed with six sons and two daughters. Due to a lack of funding he was not able to attend school and had to stay at home and work with his father, a livestock farmer. His father used oxen to plant his 20 morgens and badge used to help him.
His lack of education motivated him to work hard to become successful. At the age of 14 Badge started working for a commercial farmer as a general worker. when he was 18 years old he learned to drive a tractor – a little Massey 35. "I think that ignited my passion and gave me a dream of one day having my own farm and producing food," says Badge.
In 1976 he started to work for a company that laid water pipes all over the country. Determined to uplift himself he started a construction company in 1994 which build roads mostly in Mpumalanga and Limpopo. In 2011 his son Temba took over the construction company and when he leased land from the government his childhood dream of becoming a farmer could at last become a reality.
BADGE'S STORY
YOU ARE NOW 70. ARE YOU GOING TO CONTINUE FARMING?
At the age of 70 I am still just as passionate about agriculture as I was when I was a young boy, but I am going to slow down. I am slowly handing over duties to my son Andile (27), who is just as dedicated and passionate about agriculture as his father. I am really happy that I have a son to take over so that all my hard work won't go to waste when I retire.
WHY DID YOU CHOOSE FARMING?
A business based on agriculture and cultivating the land is so rewarding because you can see the result of your hard work. A farmer's product provides food for people and we have the opportunity to provide jobs and help the community.
HAVE THERE BEEN CHALLENGES ALONG THE WAY?
Finances has been one of the biggest challenges and then the veld fires that people start during the dry season which destroys the grazing. One of the most difficult times has been the death of my eldest son, Musa Steven in 2014. I try to always remain positive amid challenges.
ARE YOU INVOLVED IN YOUR COMMUNITY?
I am always willing to help those in need and provide maize meal and food to the needy in our community.
WHAT IS YOUR DREAM FOR THE FUTURE?
I would love to motivate young people to see a future in agriculture and to teach them to use soil in a sustainable way. If they put on their boots and work hard, they can all be good farmers. I also hope that my son will one day own his own farm as I never had that honour.
BADGE'S THREE TOP TIPS FOR FARMING
Work hard and always put in the extra effort.
Do the right thing at the right time.
Plan properly to achieve your goals.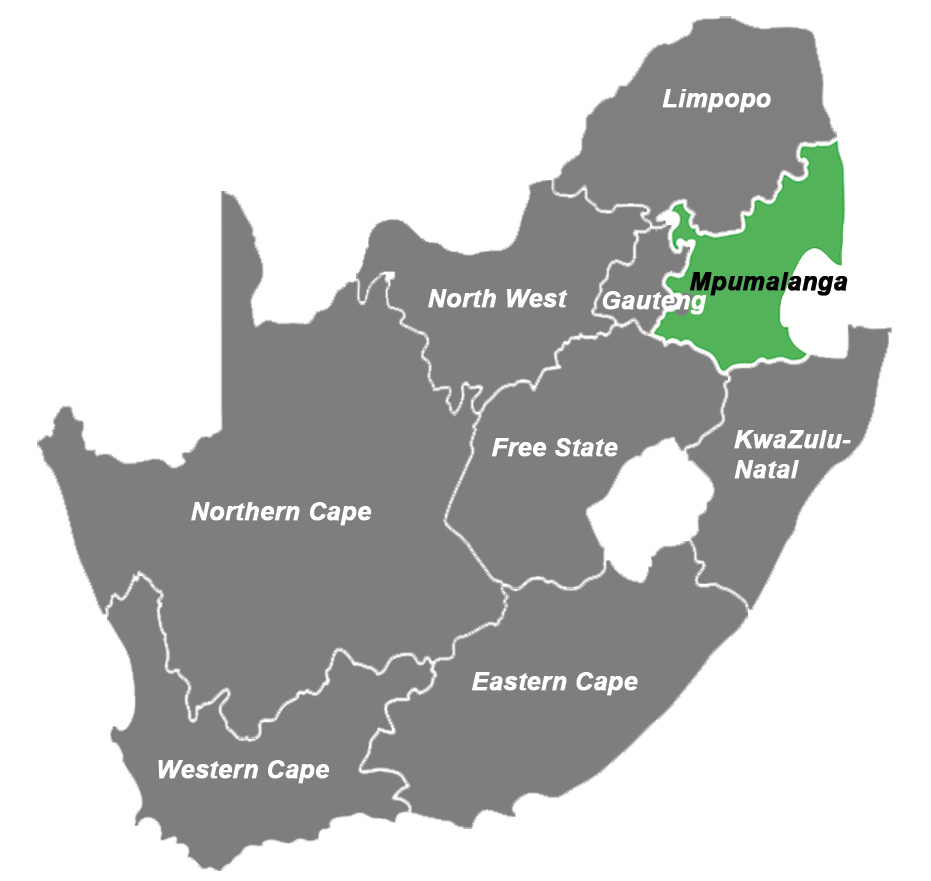 FARM FACTS
Farm: Kleinwater 301
Nearest town: Witbank
Region: Mpumalanga
Size: 1 545 ha leased from the government for 30 years – 640 ha of arable land for planting and the rest for grazing
Type: Mixed (plants maize and soybeans in a crop rotation system/livestock – cattle, goats and chickens)
Yield: Maize (5 t/ha) and soybeans (2 t/ha)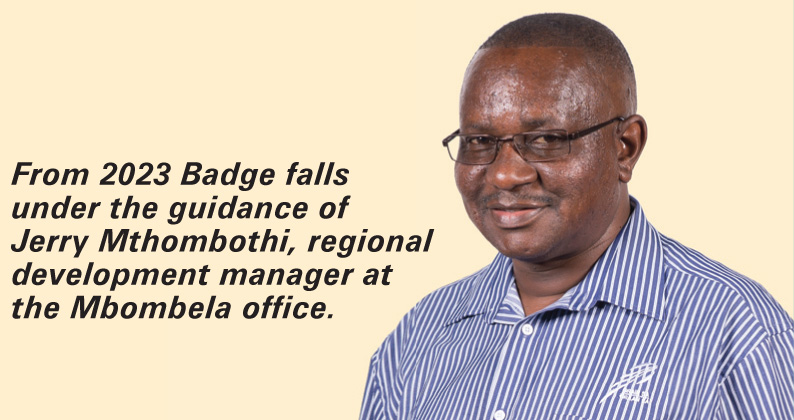 GRAIN SA'S CONTRIBUTION
Badge joined Grain SA in 2015 at a farmer's day near Balmoral.
He became a member of the 1 000 Ton Club in 2022.
A mentor's view:
Jurie Mentz, regional development manager at the Louwsburg office, has seen Badge overcome difficult times through passion and dedication. He says Badge is a motivated farmer who has grown his farming enterprise over the years and a lot of farmers look up to him. Badge is very positive towards Grain SA and is grateful for the assistance he has received.
Publication: April 2023
Section: Pula/Imvula