ARE YOU MAKING PROGRESS? – Keep track to know
May 2019

Gavin Mathews, Bachelors in
environmental management.
Send an email to
gavmat@gmail.com
The Afrikaans saying goes: 'om te meet, is om te weet'. To measure is to know! This is so very true especially in the farming world. In everything there is a norm, an above average and a below average. One of the fundamental keys to success is to know where you fit in.
Not everybody is a successful farmer; in fact, there are few exceptionally good farmers. The only way that you will achieve true success is to have a benchmark and to have goals. One needs consistent improvement in order to stay in business. To improve you need to be able to track your performance year on year. Let us take a look at strategies that you could employ to do this.
STARTING POINT
Perhaps you have never recorded one piece of data in your farming career. Perhaps you don't enjoy sitting behind a desk and analysing figures. If this is the case, let us consider how to start.
Firstly, you should start by having a very critical stand point. You should expect only the best from yourself in everything that you do. To get a starting point you could consider recording the figures that you can remember, perhaps last season's data. One wants to record quantitative data only i.e. yields, prices, planting dates, harvesting dates, expenses, incomes etc.
Once you have decided what figures you would like to record and keep track of, you should set up an easy user-friendly method of capturing this information. It should be something that you are comfortable with and something that will stay the same. You could do this on an excel spreadsheet or in written form in a log book. Do whatever suits you the best.
Once you have designed a format that works for you, you can start filling in the data. Be honest and accurate in all aspects. If you try and over state your achievements, you won't be cheating anybody but yourself. Try your best to be thorough. Obviously if you are starting and working from memory then a few mistakes are expected and that is ok, at least the ball will start rolling.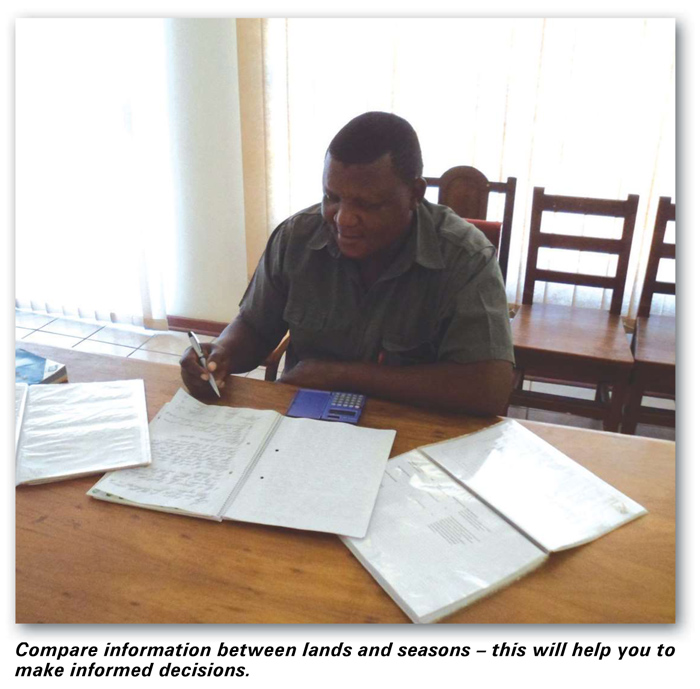 BE CONSISTENT
Today's data is only as good as yesterdays. The reason we record is to improve and if we are not consistent about our recording we will never know if we are. Try and get into a habit about recording information as it comes in. Once you have finished harvesting a land, calculate your average yield on that field by using your weigh slips and record it. When you spend money on maintenance record it. When you purchase your inputs record your expenses. Try your best not to miss anything as this will alter the accuracy of your data.
USE YOUR DATA
Once you start to develop a database over a few seasons you will be able to use the information to track your performance. In the example of data in Table 1, Land 1 had an average maize harvest of 4,5 tons, but Land 3 only achieved a 3-ton yield. Why did this happen? If your next year's data shows Land 3 with a below average yield again, then we need to look carefully into the situation. Perhaps Land 3 is deficient in certain nutrients.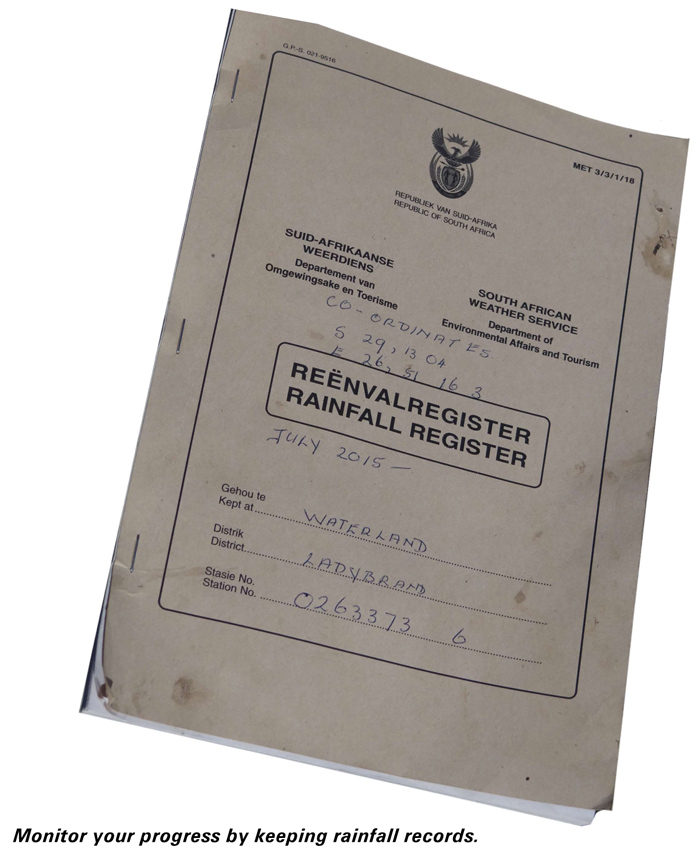 Now you can act on this information and do a soil analysis to try and remedy the problem. If this information was not recorded, you would not have improved. By using the data that you record, you can also make very important budgeting decisions. If for example, you notice that your maintenance expenses increase year on year, then you may need to look at what it is that costs you so much money, perhaps you need to consider purchasing a new piece of equipment. These are just a few examples of using the data to make informed decisions to improve your business.
CONSIDER THE CLIMATE
Agriculture is hinged to nature and the environment. This is one aspect of our business that we have no control over. But we can still record climatic conditions to better understand our other data. Make a point of recording things like rainfall and extreme weather events i.e. floods, drought, hail, early frost.
If your yield results are low and your rainfall records were low in the same year, then you can better understand the correlation. Another advantage of recording the weather is that we can learn to have a better understanding of the weather, and in some instances even make rough predictions of what the weather may do in the future.
If we remain stagnant and never improve then the chances of success are slim. By keeping records, we are building a historic map to help us make decisions in the seasons ahead.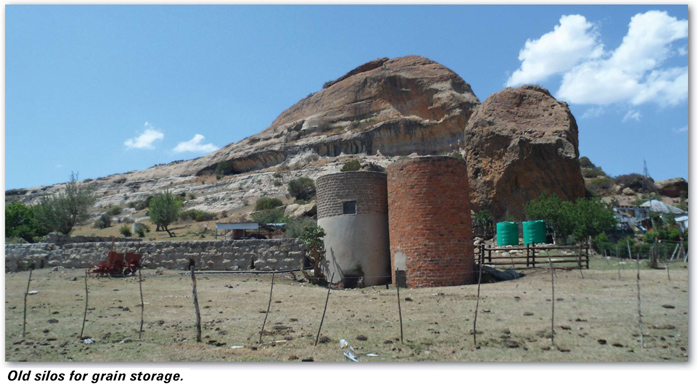 Publication: May 2019
Section: Pula/Imvula