A word from… Liana Stroebel
November 2023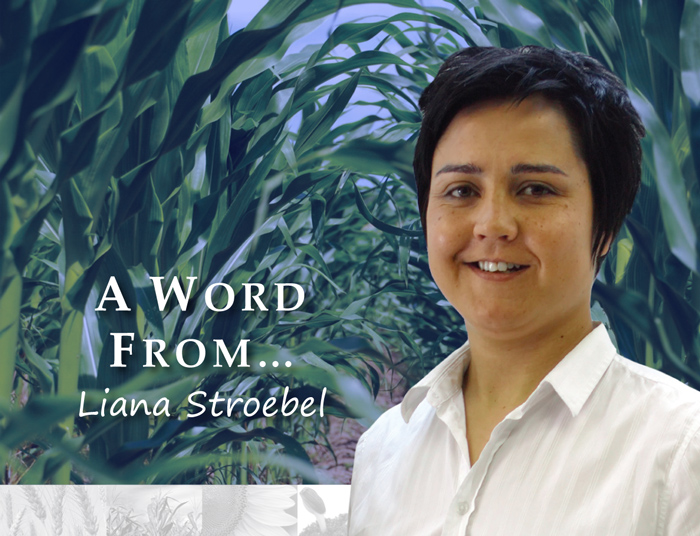 This year has flown past and most farmers are right in the midst of the busy planting time. With good planning, everything should run smoothly.
However, there is always a chance for unforeseen breakages or weather conditions that may not be favourable. No matter what happens, it is important to always stick to the correct production practices and to ask for help if you are unsure about anything. Remember that you can always contact your regional development manager or local input suppliers for guidance.
Never cut corners or stretch inputs to plant more hectares, as this can cost you dearly in the end. Rather stick to all supplier recommendations to give every hectare the best chance to achieve an optimum yield.
No grain farmer can farm alone. This is very important to remember, especially during this time. You need your workers, input suppliers, neighbours and family. Mutual respect and trust are crucial for a team to work together and to be efficient. In addition, if you are in the fortunate position to be able to assist another farmer or neighbour, do so without hesitation as it is the right thing to do.
'Teamwork is the ability to work together towards a common vision – the ability to direct individual accomplishments towards organisational objectives. It is the fuel that allows common people to attain uncommon results.' – Andrew Carnegie
The Farmer Development Team wishes you all the best for the season!
– Liana Stroebel is the operations and training manager at Phahama Grain Phakama.
Publication: November 2023
Section: Pula/Imvula