A WORD FROM… Liana Stroebel
June 2019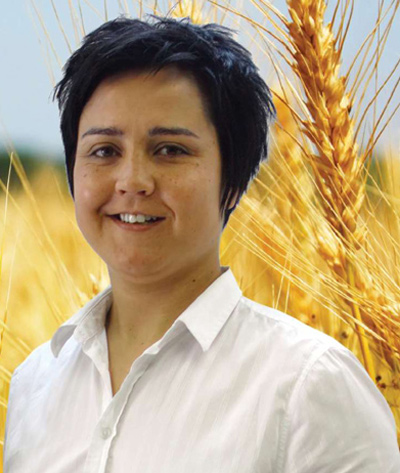 For most farmers in the maize production areas such as parts of Kwazulu-Natal, Mpumalanga and the North West, 2019 has not been an easy year due to late rains. Some crops recovered well where others did not.
During seasons like this, it is important for farmers to start thinking about how they can minimise their risk in future. Many farmers are switching their practices to no-till where possible to conserve more soil moisture, where others are diversifying their enterprises with alternative crops or intensifying their livestock components. Charles Darwin said, 'It is not the strongest of the species that survives, nor the most intelligent. It is the one that is most adaptable to change.'
As the harvesting process should be nearly completed, it is important for farmers to stay positive and to focus on your planning for the new season at hand. It is paramount that you review your practices of the past season. Is there anything that you could have or should have done differently? If there is a farmer in your area that had a better yield (with the same amount of rainfall), what did he/she do differently? Ask yourself these questions, be honest with yourself and adapt your practices where needed.
During the month of June, it is also time to focus on ensuring that you have enough grazing for your animals during the winter period. Try not to overgraze your pastures as this can do permanent damage to the regrowth. Furthermore, your pets also need food, water and shelter from the cold. Take care of them and they will always be loyal to you.
All the best with your preparations for the coming season. Work hard, keep your eye on the ball and you will bear the fruit of your work.
Publication: June 2019
Section: Pula/Imvula