A WORD FROM … Jerry Mthombothi
May 2021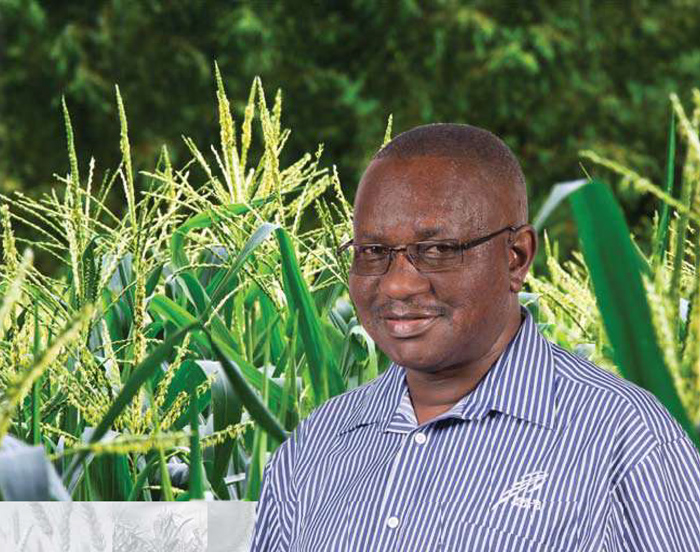 Some farmers, both commercial and smallholder producers, are crossing their fingers and expect to get high yields at the end of this planting season. Due to high rainfall and floods that damaged arable land, some are doubting that they will be able to harvest good-quality crops and a high yield.
Farmers may be facing problems such as water logging, with stagnant water remaining in most of the arable lands and resulting in crops suffocating. Where contours were washed away due to the heavy rains, soil erosion may occur. Damaged roads have made access to lands difficult, so proper care could not be given to the crops.
Weed control is also more difficult in wet fields, so in some areas weeds are taking over. Soil acidity has become a very big problem, as well as the leaching of plant nutrients because of the heavy rains received.
Many farmers have planted late because it was dry during November and December 2020. When it started raining, it was raining non-stop. Another big problem is that some arable lands were not properly fenced off, and as a result they have suffered livestock damage to their crops.
Some of these problems are due to a lack of knowledge, while others are due to negligence. Using dirty water to spray for both weed and pest control will not help you to achieve a good yield. Nor will planting a high plant population.
However, farmers are resilient and I am sure most of these problems will be sorted out. Farmers, try to fence off your arable land. Make contours and construct gabion structures to prevent soil erosion. Adhere to the correct planting dates.
Increase your knowledge about the proper usage of herbicides and other chemicals, as well as the servicing and calibration of farm implements. Plant on low-lying areas to avoid planting on waterlogged soil. Do soil correction by taking soil samples and send them for testing.
To be a successful farmer, always follow the correct production practices – use certified seeds, adhere to the correct planting dates, apply the correct amount of fertiliser, control weeds adequately, and calibrate and service farm implements.
Publication: May 2021
Section: Pula/Imvula