A word from … Jannie de Villiers
November 2021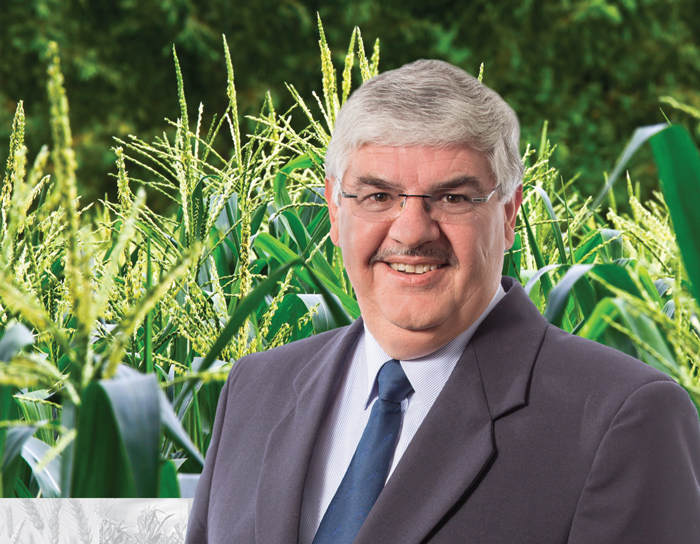 I retired as CEO of Grain SA at the end of August this year. This is a farewell message to all Grain SA members and participants in the Grain SA farmer development programme. At the end of my career, I can only salute you and am humbled to have been a part of such dedicated bridge-builders towards a new and better South Africa.
If I look back at the little more than ten years as CEO of Grain SA, the Farmer Development Programme has grown in stature and has become the all familiar benchmark for a commodity development programme. To earn this type of title and recognition, requires consistent hard work of a team of managers and farmers as well as a strong belief by donors in the goals and ability of all that are involved.
The farmers are the ones taking on the elements of nature to produce food for themselves and the nation. You trusted Grain SA enough to deposit your hard-earned money into our account to assist you with inputs, training and mentorship. Your trust has elevated our commitment to assist and to persevere despite the odds. I am saddened by the fact that we have not in my time succeeded to unlock finance for new black grain farmers to become fully fletched commercial producers. However, I am confident that we are not too far from a breakthrough.
Lastly, Grain SA took a series of decisions during the last year to put farmer development onto a new trajectory. A new company Phahama Grain Phakama was registered as a dedicated vehicle for Grain SA's programmes. New donors have been recruited and a new manager, Dr Sandile Ngcamphalala, was appointed. I am confident that the combination of youth and experience together with a solid governance base will be able to assist more farmers to graduate to the next level.
To all the Grain SA coordinators in the field, you have inspired me! Thanks so much, not just for what you have done for Grain SA, but for our country and her people.
I would like to thank you all for showing the world that grain producers can co-operate and work together to feed and heal this nation. Please continue to do so in the future.
Publication: November 2021
Section: Pula/Imvula