A WORD FROM…Graeme Engelbrecht
June 2021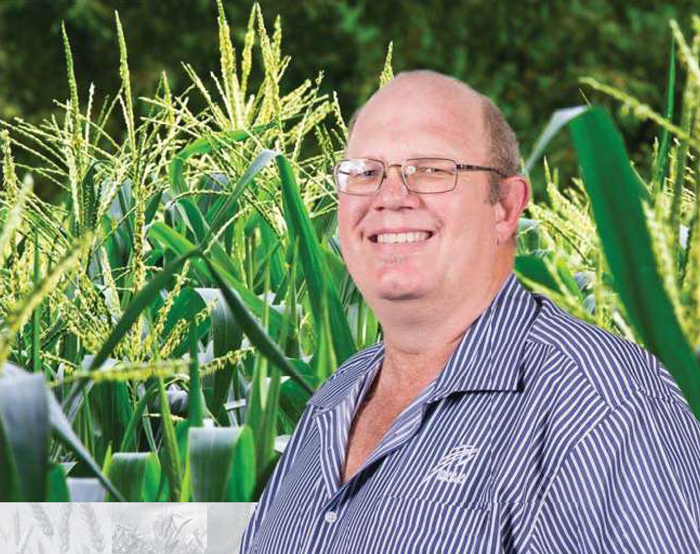 From everything we do and experience, we must learn something to be able to improve going forward – to do better the next time! If we don't, that experience will have been wasted.
This summer was a sight to behold with water everywhere! It was an answer to so many prayers, but was it really?
We are always told to prepare for the drought years as South Africa is drought prone. Excessive water can however be just as damaging. Fortunately these disaster 'wet years' are far fewer than the drought years.
We now have a rare opportunity to see what these problems are and prepare for problem areas which are not commonly visible. The water channels should be repaired or lands prepared to avoid flow. Contours must be corrected or added and waterlog spots be drained. Now is a good time to do these corrections. Even in a more normal rainfall year these issues will lead to crop reduction.
It is only now in the view of extreme excess highly noticeable, but if not remedied you will also be experiencing a crop reduction from these areas in the more normal years ahead. Even more important, you have now been shown which of your lands or areas are able to cope with these excesses.
For those to whom this rain has been a blessing and resulted in a bumper crop, now is the time to try to use that surplus – try to grow and improve. We should have started marketing or getting ready for it with expectation!
Growth in a business is never reflected by the assets you buy; no matter how shiny the paintwork on a new tractor or implement looks, no matter how much the family begs for a new SUV.
Growth should be measured in increased profit. Even increased turnover and increased area planted have to reflect increased profit, otherwise is it actually growth? If you have been fortunate to experience a good crop, don't waste the opportunity to just look good, we all know that looking good is temporary.
Are we as farmers show ponies or carthorses? Carthorses get the work done!
Publication: June 2021
Section: Pula/Imvula