A WORD FROM … Du Toit van der Westhuizen
October 2022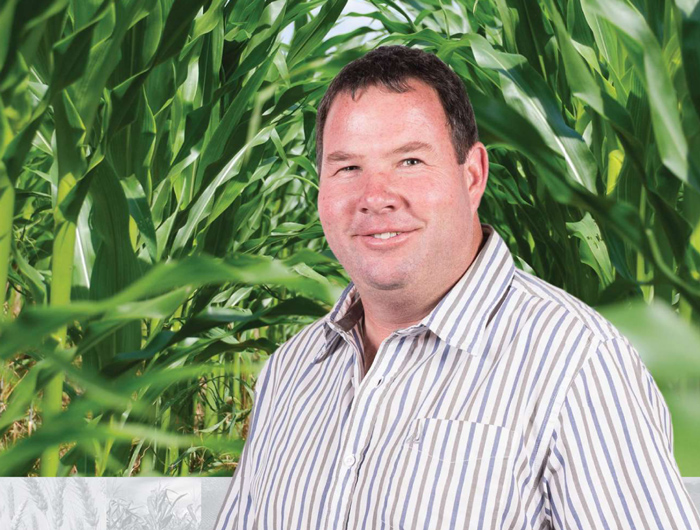 We celebrated the success of our farmers in October with a day of celebration in Bothaville. You do not have to compete with your fellow farmers, as this often leads to disappointment if you do not achieve the same results. Rather measure yourself against yourself. Look at your past – where you started and where you are now. See if you have grown at all.
Never hesitate to ask for advice if you do not understand something or do not know how to do something. Connect with experts to look at a problem with you and help you so that you can improve. Be honest with yourself and learn from the lessons of the past – if you know where you made a mistake during the last season, then you know you should not repeat it. For example, if you started too late with your soil preparation, make sure it doesn't happen again.
As far as the practical side of crop farming is concerned, your tractors should have been serviced by now. All repairs must also be up to date. Check equipment for diesel leaks, as diesel is very expensive and every drop wasted means less money in your pocket.
The lands must also already be prepared. Good rains during the last season resulted in good soil moisture. Control winter and summer weeds, so they don't use the soil moisture. It must be saved for when plants experience a period of moisture stress.
Inputs are much more expensive this year than in the past, so limit any losses through waste. Always think in terms of rands and cents by making sure you know what your inputs cost. If a fifth of a bag of fertiliser is wasted, it is approximately R200 that is 'thrown away'. If seed is stolen because it is not properly locked away, it is money in your pocket that is lost.
Make sure all the planters and sprayers are properly calibrated. If an uncalibrated planter uses 180 kg of fertiliser instead of 130 kg, it means that there will not be enough fertiliser for the crop.
May this season be as good as the previous one.
Publication: October 2022
Section: Pula/Imvula