A word from…Du Toit van der Westhuizen
March 2019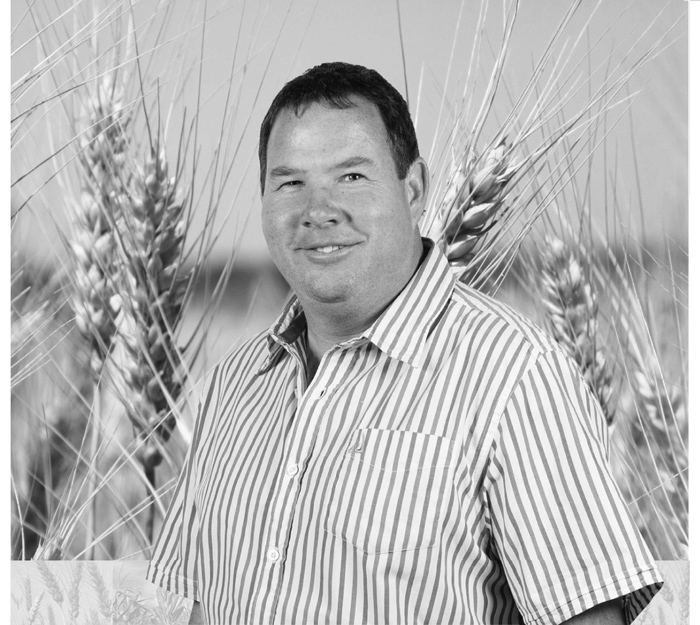 We actually call this time of the year Mercedes time: The time when the grain is in seed and we are hoping for a beautiful harvest, depending on the different regions.
This is the time when farmers usually start looking around to see what new car they are going to buy, but the disappointment can be great when the crop does not turn out like they had envisaged. Do not take chances with debt. Remember: 'Don't count your chickens before they hatch', and please take care of your responsibilities before you incur any unnecessary debt or spend any money.
We have had a difficult planting season across the country, with rain not falling everywhere and on time. We can clearly see where some farmers were forced to make plans to get the seed in the ground on time with the hope that a crop will realise. Farmers in the North West and the Free State in particular had not had rain by Christmas and subsequently had to adapt their crop planning. Less maize and more sunflowers were planted.
There are of course farmers who are still struggling to control weeds. Weeds are definitely the farmer's biggest enemy, and in a year like this one, weed control can be the determining factor between a big crop and crop failure. Financing was also very limited and the farmer's only solution was to save where possible without skimping on the planting.
Luckily, a farmer can make a plan, and plans were certainly made! Farmers should make sure they maintain a healthy relationship with financiers. Great efforts are made year after year to arrange financing for farmers and it is just easier if a farmer is honest about his crop. If you as farmer feel that there is something wrong on your land that might prevent you from servicing your account, report it to the financiers immediately.
May each person who worked hard this past season be blessed and surprised when the harvesters run! Greetings from North West.
Publication: March 2019
Section: Pula/Imvula