A WORD FROM…Dr Pieter Taljaard
December 2021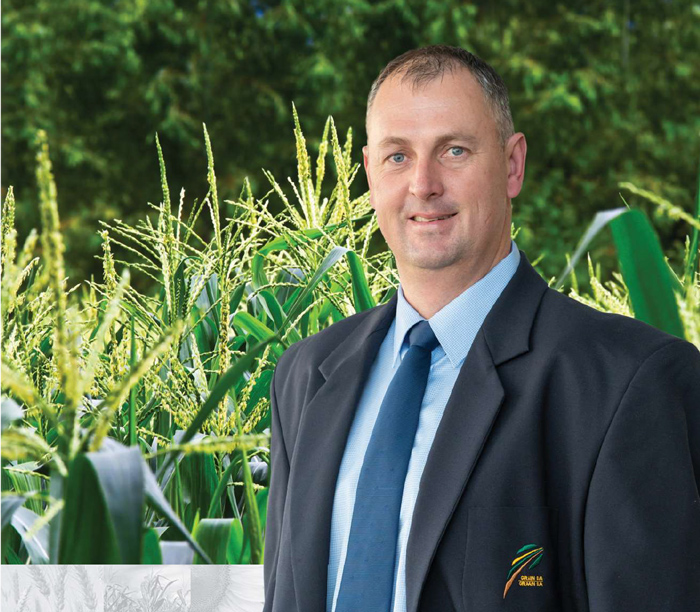 With thankful hearts, we can look back at the past two blessed grain seasons in South Africa. Typically as cycles go, we are particularly thankful because of the extreme dry periods we endured before. Who can still remember the frightening day zero approaching in the mother city? Important to know and remember is that these cycles will remain.
Climatologists and weather experts warn we might experience even more extremes, adding even more risk to local agriculture and in particular grain production. We know we have some of the best and most resilient farmers in the world. Our ability to creatively innovate, cultivate new ideas, and adopting new technology in a short time, enables us to survive and stay food secure in this semi-arid climate.
As the rate of change keeps increasing, the risks of globalization, in essence, the dependence on China because of their 'artificially low production costs', are becoming ever more clear. Growing our local food production and ensuring farm-level profitability is of utmost importance to ensure long-term sustainability. The naked truth is that the drivers of profitability affect all types of producers in the same way, irrespective of their development status, the only difference being their ability to hold on to another year (maybe).
I want to conclude by urging everyone to focus on the real issues, ensuring that resources are optimally used and that we think longer term. Africa is the continent of opportunities where future growth will be. It is up to us to determine who will gain from it, children from Africa or will we allow other continents to pride our land? There are enough opportunities and real, passionate farmers are few. Our real challenge is to support these farmers that will contribute to food security and continue to farm sustainably.
Together we will make the difference! I wish you all a blessed grain season. Happy holidays and a Merry Christmas!
Publication: December 2021
Section: Pula/Imvula