A WORD FROM…Johan Kriel
August 2020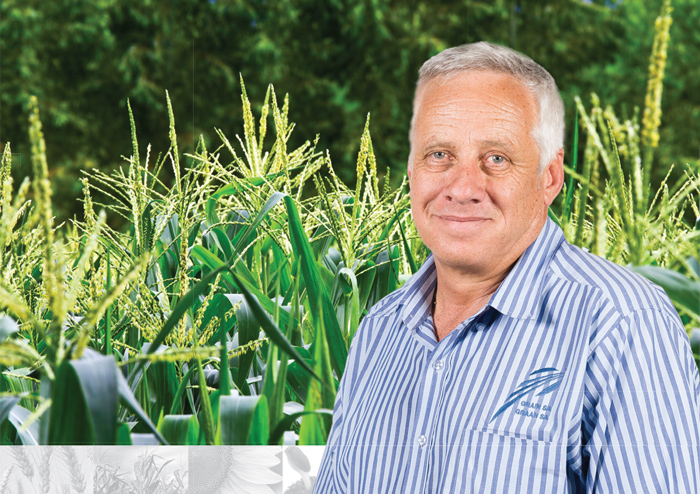 Winter is always a time of reflection for me. This winter comes at a very scary time in our world. Let me start at the beginning of my thought process.
The 2019/2020 production season started tough. The rain did not come. The planters remained in the sheds. The severe conditions taught me one thing. I have to change my lifestyle. I have to live my life upward. We as food producers in this country have to live upward. We have to make sure that we live according to Gods way. We have to make sure that wherever we go, whatever we do, it has to be in a Godly manner when our customers, the consumers of our product see us and eat our produce, they have to say: 'This food is excellent. I am sure a child of God produced this.'
Then the rain started. We could at least start to prepare our lands and some regions could plant. Given the small profit margins that crop farming has, this fact leads to a no profit situation for the new farmers. This made me realise that farmers also have to live inward. Even in the most difficult conditions, you have to be at peace with yourself. You have to keep yourself, your family, your workforce and your livestock in a healthy condition. Make sure that you do not make the same mistakes repeatedly. Have faith and inner strength in your abilities. Keep on trying.
During late January, February and March and even into April a lot of rain fell in the grain producing areas of our country. The tractors were stuck in the mud, but the crops flourished. Then the Coronavirus struck our country and our world changed overnight. This made me realise that farmers have to live outward. We have to give a helping hand to those who are less fortunate and vulnerable. We have to look at each other with love, empathy and understanding.
My question to you the farmer of South Africa is this. Can we have a united agricultural sector in this country? Can we help each other and not be so self-centred that we forget to live upward, inward and outward?
May you have a prosperous 2019/2020 season and may 2020/2021 be even better. I pray that God will bless and keep the food producers of this country.
Publication: August 2020
Section: Pula/Imvula