A WORD FROM… André Brink
March 2023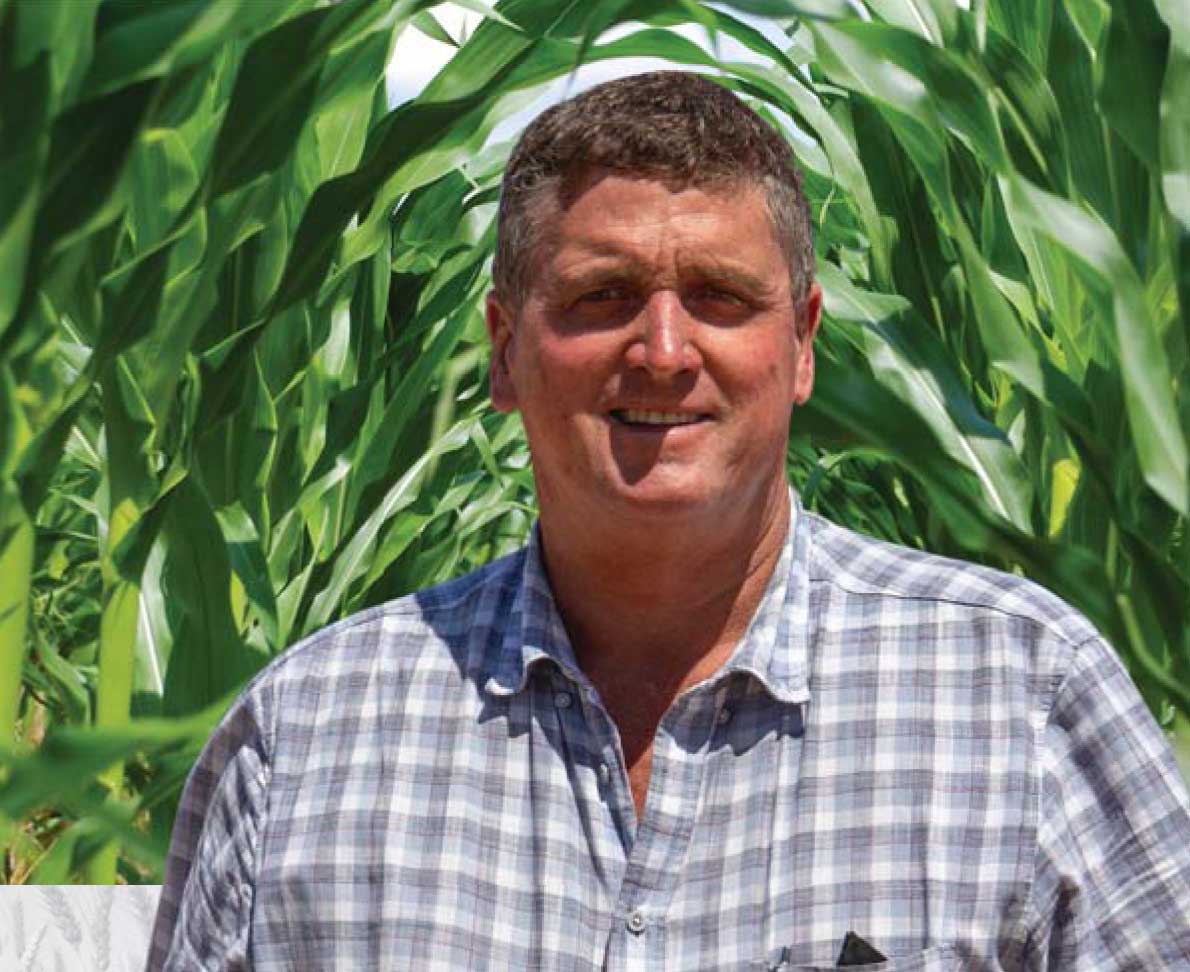 It is a great compliment for any farmer to get recognition from the industry, so it is truly an honour to have been chosen as the 2022 Grain SA/Syngenta Grain producer of the year. It has given me a lot of exposure in the agricultural industry.
Many people called to congratulate me and some have even contacted me to ask for advice. This has given me a great opportunity to give back to the industry. Therefore, I would also like to share some advice with the readers of Pula Imvula – things that have contributed to my success as a farmer.
Plan ahead – failing to plan, is planning to fail!
Know what is going on with your farming operation's finances. Your books have to be accurate to keep your farm profitable.
Value the people who form part of your team. They are important, so take good care of them. The 'foot soldiers' contribute to your success.
Check your soil's health. If your soil's immunity is good, it will handle any situation better – whether it is too much rain or too little, and even erosion.
Get into a crop rotation system. It is beneficial to your soil and to your farming operation.
Chemical soil analyses are important and corrections are expensive, so try to spread the cost over a few years.
If you want to change something on the farm, try to find the solution where you can make the biggest impact with the smallest change.
Leave things better than you found them: Make sure that when you are no longer around, your farming operation is in a better state than when you started it.
– André Brink is the 2002 Grain SA/Syngenta Grain Producer of the Year.
Publication: March 2023
Section: Pula/Imvula