A programme that is changing lives
June 2021

Telling our own story first-hand
Grain SA has long held that its mission is to ensure that no farmer is left behind. This is very much in line with the 2021 global focus as we prepare for the food systems summit in September: we believe in a world where healthy, sustainable and inclusive food systems, allow people and planet to thrive. It is a world without poverty or hunger, a world of inclusive growth, environmental sustainability, and social justice. It is a resilient world where no one is left behind (Agnes Kalibata, special envoy for the 2021 food systems summit).
The Pula/Imvula magazine articles is prepared well in advance so they can be sent to the translators and then on to the publishing house for print. That is why we are reporting on March activities in your June magazine. If you are reading this magazine and have found it particularly helpful or interesting, please take a moment and let us what inspires you. Drop a note to: jennymathews@grainsa.co.za. We always love to hear from you!
MEETING FARMERS ON DIFFERENT PLATFORMS
During March our team was really busy in the field doing crop progress assessments. We visited many fields and advised farmers on issues that needed attention, as well as on how to best prepare for the harvest time ahead.
We have a rewarding programme for more advanced farmers. These farmers receive individualised support and mentoring. During March our team paid 61 farm visits to these farmers.
The team held 132 Study Group meetings.
Our Schools Programme has had to take a back seat during lockdown, but we are happy to report that, thanks to dedicated funding from the Maize Trust, we have paid ten visits to schools in the Mpumalanga region. These visits introduce learners to the important role of agriculture in our world and opens eyes to agriculture as a career option.
The regular schedule of training courses has been severely impacted by the COVID-19 pandemic as trainers and course attendees alike were practising great caution. During March we managed to roll out eight courses that were sponsored by the Maize Trust. 164 learners attended courses on subjects like:

Farming for profits
Introduction to maize production
Workshop skills (welding
Tractor and farm implement maintenance
Basic engine repair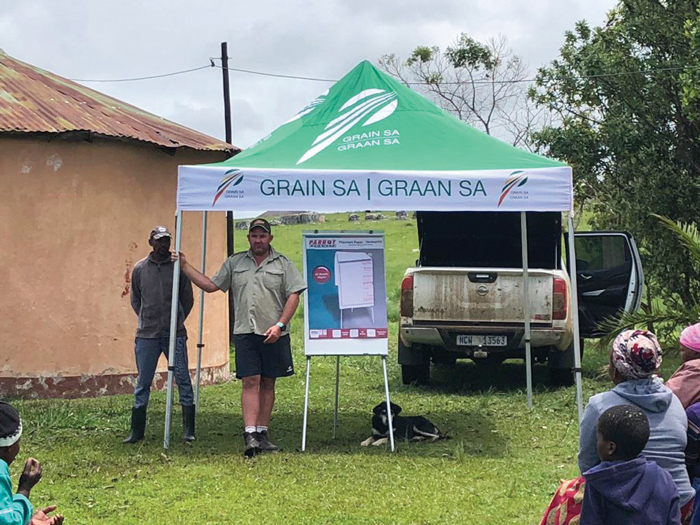 At grass roots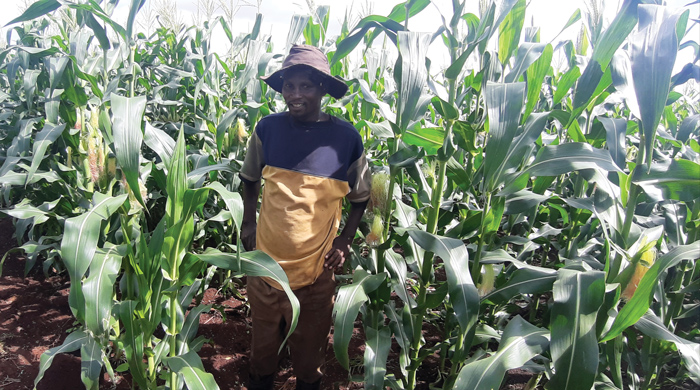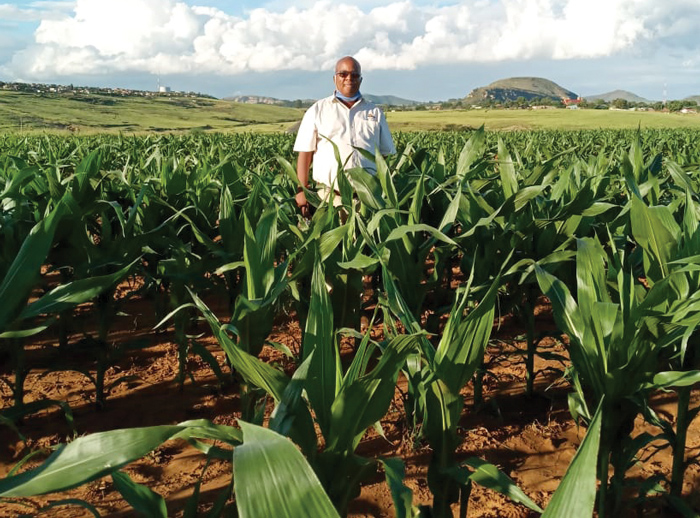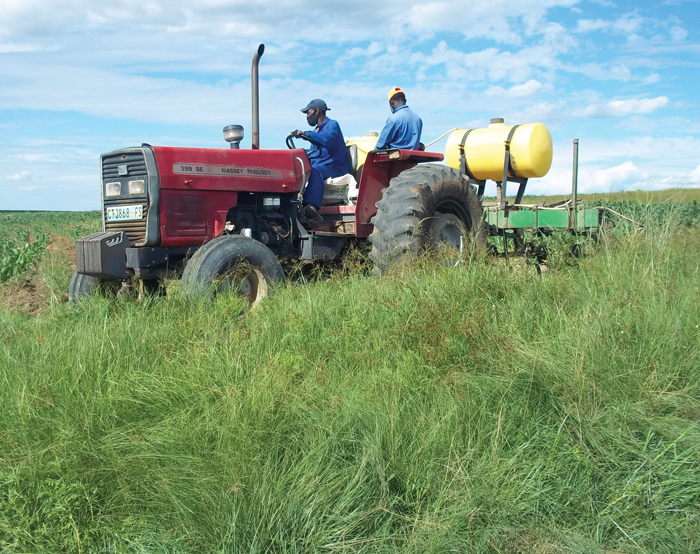 Let's take a look at activities in the Eastern Cape region
Our primary development office in the Eastern Cape is in Kokstad. The regional office is managed by development co-ordinator, Luke Collier, who is supported by administrative assistant, Luthando Diko. This office services an extensive area from Queenstown to Ixopo and Umzimkulu in KwaZulu-Natal.
Agriculture is an important economic activity in these regions and it impacts the livelihoods and household food security of millions of rural dwellers. The scale of farming activities here is diverse and the Kokstad office primarily mentors subsistence and smallholder farmers.
Conditions are well suited to the cultivation of maize, sunflower, soybeans and dry beans and whilst many farmers are achieving pleasing yields, there is still much work to be done as in general yields achieved are well below regional potential. We love to meet new farmers and assist them in getting their farming enterprises onto solid footing. We travel vast distances and sometimes feel the challenge as we just don't have the human capacity to meet all the farmers' needs.
There a number of projects that farmers are participating in in the region such as the Beyond Abundance project which follows on from the very successful 'From Subsistence to Abundance' project that was rolled out with support from the Jobs Fund. That project had a dedicated team of mentors, but unfortunately we have not been able to source funding for mentorship again for the Beyond Abundance project, and the absence of adequate mentorship support is evident in slow progress at grass roots level. Too many policy makers underestimate the significant role that good mentorship relationships make on sustainable farming enterprises. When mentors are covering a lot of ground they quickly notice trouble spots and can advise farmers to remedy the problems. Weed control is one such issue. If such problems are quickly attended to with the correct actions, a great percentage of the crop can be saved.
Crop reports from Luke are encouraging this year. Farmers are looking forward to good harvests. In some areas there was too much rain and those crops are slightly damaged.
Luke is excited about two new projects in his region:
One is in the Cofimvaba area with farmers growing maize. They had good rains and yields look amazing.
The other project is with eight farmers (food gardners) on 8 ha at Msikaba near Lusikisiki where he had a very rewarding mentoring experience. A study group meeting was followed by practical demonstrations.
These farmers have received valued support in various forms from agri business like Kokstad Milling (inputs), Kynoch (fertilisers), Bayer (seed), UAP Crop Care (chemicals) and Farm-Ag (chemicals). We so appreciate partners who share our vision to change lives.
LUKE MENTORING FARMERS AT MSIKABA NEAR LUSIKISIKI.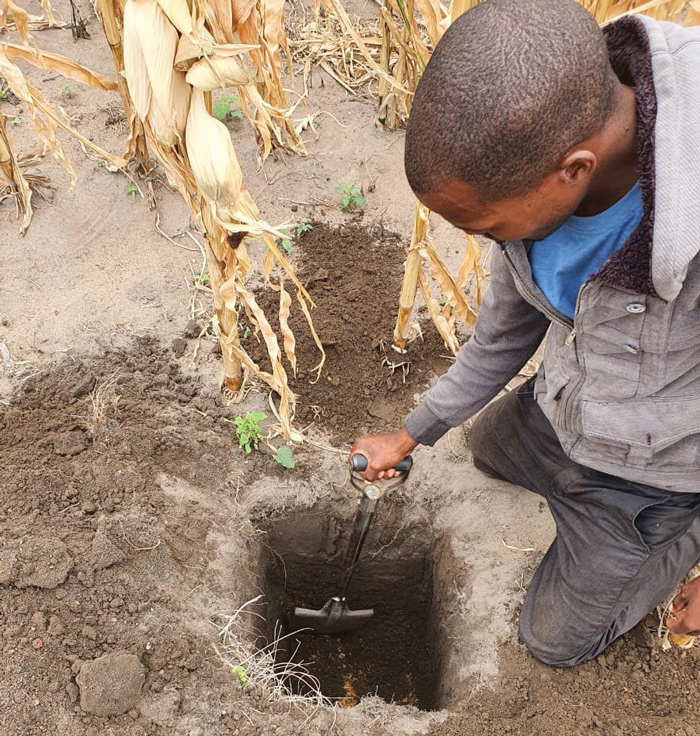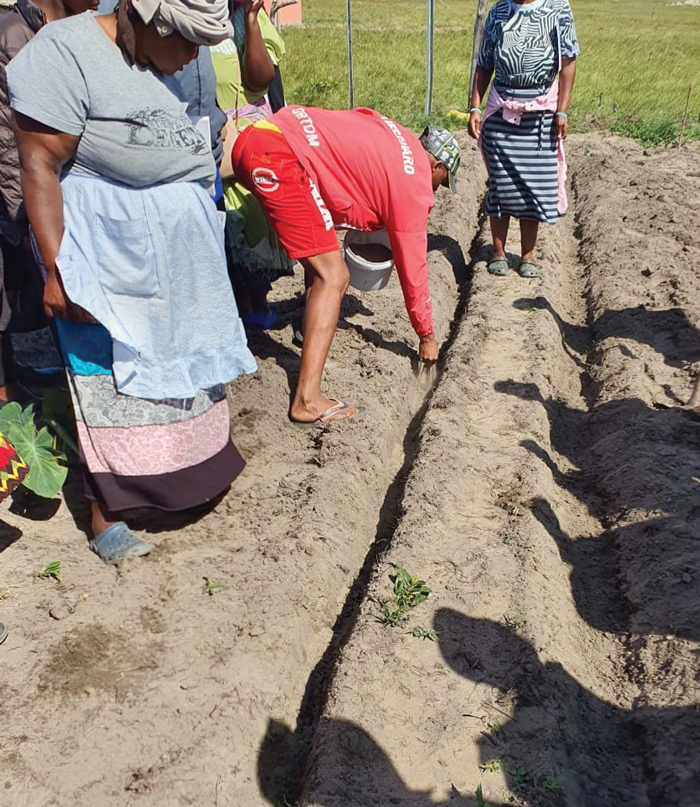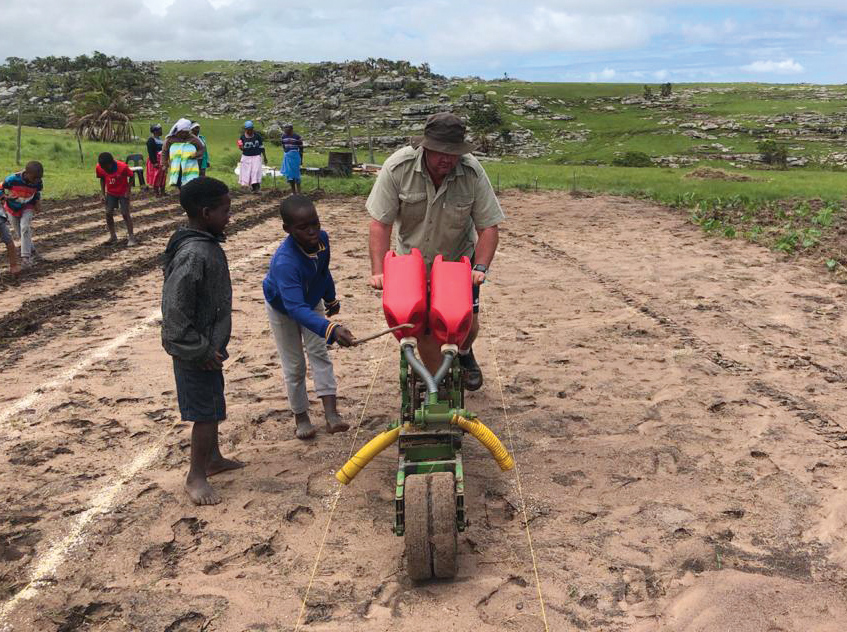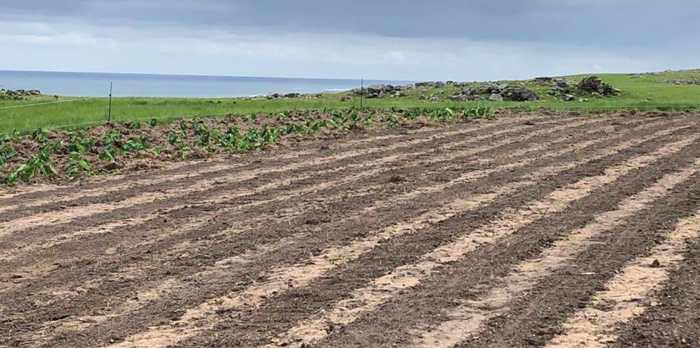 The importance of collaboration
The Maize Trust has been a significant and steadfast partner contributing towards the promotion and development of the maize sector in South Africa, through consistent donor funding support to the Grain SA Farmer Development Programme. This partnership continues to make a difference in contributing towards knowledge transfer and skills development in the face of many challenges within the agricultural sector. We appreciate the collaboration and shared vision and strive for integrity and accountability in the way we honour the mission of the Maize Trust and distribute the funds to effective transfer of knowledge about maize production and the broader maize industry.
In future editions we will highlight our collaboration with the Oil and Protein Development Trust and the Winter Cereals Trust as well as other key collaborators.
Publication: June 2021
Section: Pula/Imvula