A programme that is changing lives
April 2021

Telling our own story firsthand
When keynote speaker, chief justice Mogoeng Mogoeng, addressed the Grain SA congress of 2020, he said he'd long been aware of Grain SA's farmer development programme and the critical role it plays. He respectfully recognised Grain SA's willingness to reach out a hand of mentorship to farmers and the good work that is being done.
He did however give this warning: 'Don't let other, less representative, less informed voices speak up on your behalf!' and also said: 'Until we have an avenue of communication there will always be fake news out there!'.
The Chief Justice encouraged aggressive communication that reaches mainstream media with news of the good work being done. He said it is only when people know who you are and what you do, that they will listen more sympathetically.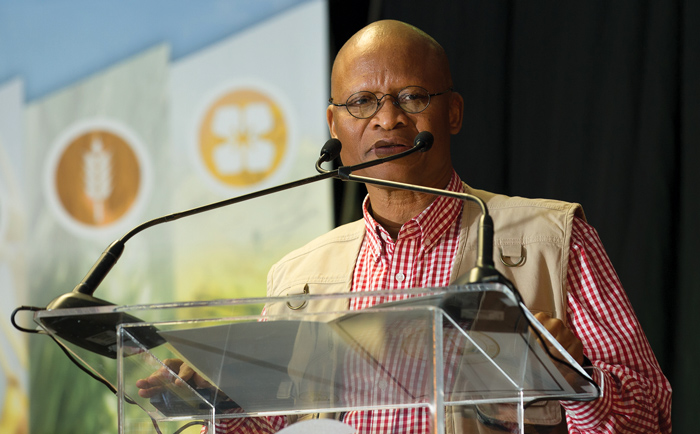 We believe we have a good story to tell. Furthermore, Vision 2030 of the National Development Plan calls for an inclusive rural economy in which rural communities should have greater opportunities to participate fully in the economic, social and political life of the country. It holds that rural economies will be supported by agriculture and there will be better integration of rural areas through land reform, job creation and poverty alleviation. Clearly transformation in the grain sector remains at the centre of national government policy therefore a multi-pronged approach towards ensuring the commercial viability and sustainability of emerging commercial farmers is a priority for all stakeholders in the agricultural sector. Grain SA's proactive participation in the transformation of rural communities through contributing to knowledge and skills transfer demonstrates our commitment to farmer development with a track record that spans over more than 20 years now.
Together we are growing food, growing people and growing prosperity. Ever since the establishment of Grain SA in June 1999, there have been numerous collaborations with other stakeholders in the sector. It was widely perceived that the Grain SA Farmer Development Programme was making a mark and effectively getting a very important job done in terms of farmer development. The different grain trusts together with a number of agri-businesses, have played a meaningful role in this process, by channelling energy and funding to the development of farmers through our flagship Farmer Development programme. These partnerships have made a significant contribution towards the fast-track of knowledge transfer and skills development in the agricultural sector.
AT GRASS ROOTS

The importance of collaboration
The seed company, Pioneer, has long been committed to farmer development and over the years has collaborated with Grain SA in a number of diverse projects. One of the ways they have offered support to farmers in the 2020/ 2021 season has been through donating sunflower seed to developing farmers. This is sincerely appreciated by all the recipients.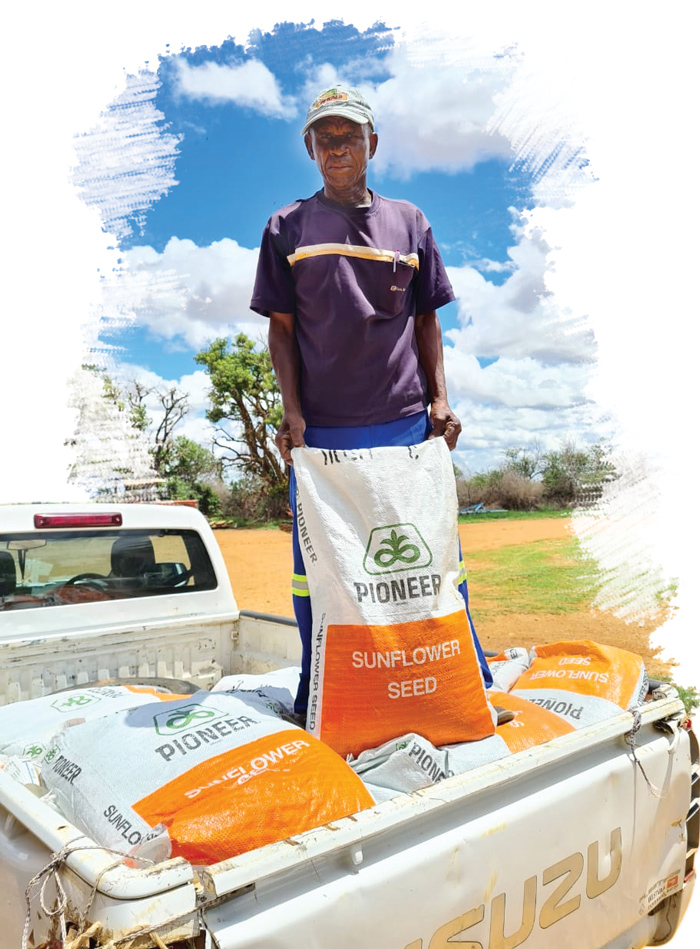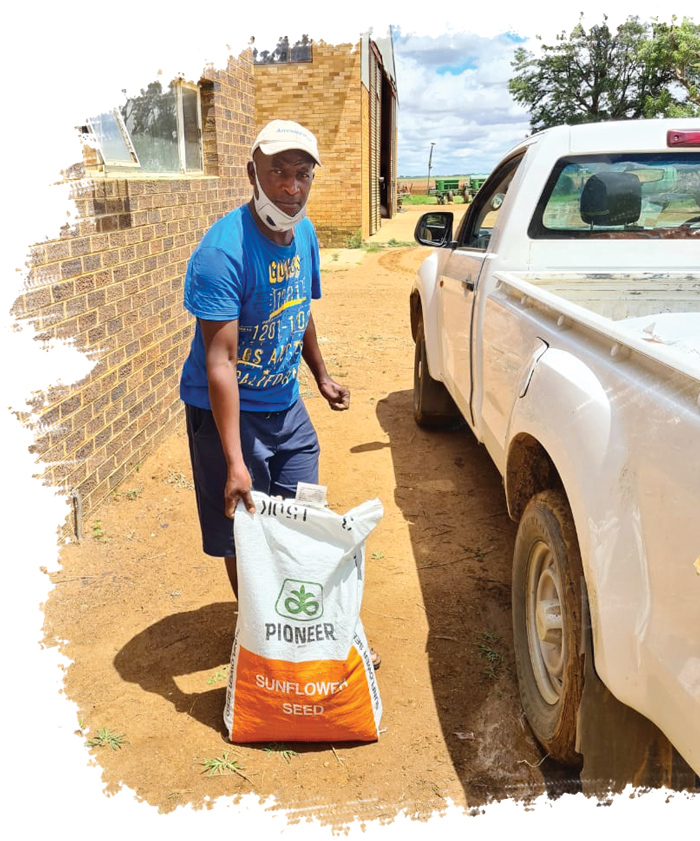 Let's take a look at activities in the Lichtenburg (North West) region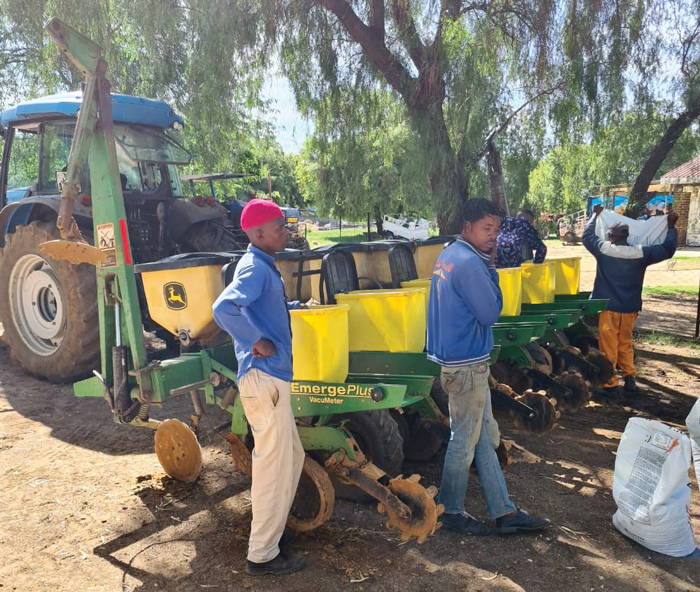 Publication: April 2021
Section: Pula/Imvula