How to choose the right partner for your farm
April 2022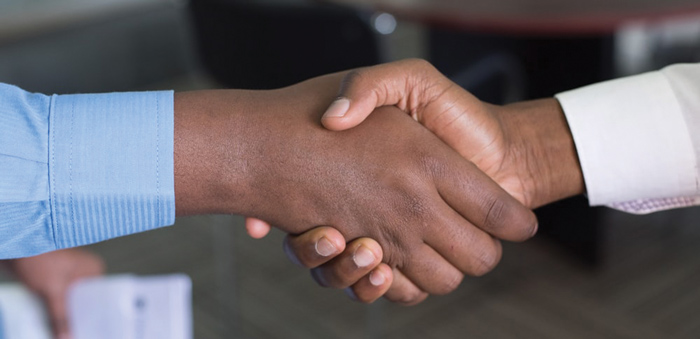 LIANA STROEBEL,
TRAINING AND OPERATIONS
MANAGER, GRAIN SA FARMER
DEVELOPMENT PROGRAMME
The choice of and relationship with your business input suppliers are pivotal to the success and sustainability of your farming business. Producers need to surround themselves with knowledgeable and reliable advisors and partners.
It might be challenging for a farmer that is new to an industry to start the process of finding assistance. Some areas are more commercial with many companies or agents to choose from and neighbours to guide you, where other areas are more remote with very little to no or unreliable options.
MAKE THE RIGHT CHOICE
In whichever situation you find yourself, you need to be pro-active. Here are a few pointers:
Do your homework
It is strongly suggested that you investigate who to use. Talk to your closest commercial farmers and local agribusiness on the options and companies in your area. If you do not have access to these types of platforms, you can phone your Grain SA regional development manager for guidance.
List your options and compare prices. Remember that the cheapest products might not always be the best, but the most expensive might not be what you need either. That is why it is so important to talk to other farmers and knowledgeable people with experience.
Please guard against unknown suppliers or intermediary companies that buys and sells products. These suppliers rarely provide a service and bare absolutely no accountability if the products do not work or something goes wrong. Remember, the smaller you are, the higher your risk if something goes wrong! Very few farmers have the luxury to try out new products, so do not be a guinea pig. You most likely would not be able to replant, refertilise or respray. Do not lend your ears to products and practices that do not have a reliable footprint with various established farmers in your area.
Save by collaborating with other farmers
Whether you are a small, medium or large farmer, there are benefits in buying together. Larger orders usually allow for either discounts or have logistical benefits for a farmer. If you are in a remote area you can buy together with other farmers in your area to justify the route for the supplier.
LONG-TERM RELATIONSHIP
Once you have found an agent (remember that you can have more than one), there are certain business principles that are very important to always keep in mind when dealing with any partner. A few of these are:
Communication
Keep an open line of communication with your agent. You need to know your business and ask the right questions. Plan visits well in advance.
Ethics (honesty and integrity)
Be open and honest about what you know and what you don't know to receive the right type of advice that suits your farm and your budget. Your agent needs to know your situation to advise accordingly so that you can achieve optimum results with what you have.
Always pay on time.
Be serious about your business
Follow the expert's advice and stick to the timelines suggested. Not adhering to advice will negatively affect your yield and the relationship with your advisor. Never assume that you know everything or adapt applications at your own discretion to save money. Recommendations are there for a reason. Farmers that grow very quickly tend to make this dire mistake. Always guard against this and keep your feet solidly on the ground.
Consistency in all of the above
You always need to remind yourself of these points when dealing with your suppliers. Consistency will build your relationships and track-record as a reliable farmer.
ACCOUNTABILITY IS A TWO-WAY STREET
Ensure that the supplier is a known company with a good record.
Keep records of recommendations. Any official recommendation is to be provided in writing on a letterhead or the company logo and contact details of the agent's company on it.
Plant certified seed as far as possible.
If seed is treated it should be done by the company itself or with certified seed treatment equipment.
Ensure that the chemical company from which you buy and the one who distributes the products are members of CropLife SA.
Ensure that the agent you use is qualified (FERTASA qualified for fertiliser, AFCASA qualified for chemical recommendations).
Farmers need to follow recommendations very carefully on aspects like application rates, the timing of applications as well as the instructions on labels.
It is crucial that farmers are pro-active in building long lasting relationships with reputable input suppliers. Within the agricultural industry we are all reliant on each other to achieve mutual success.
Publication: April 2022
Section: Pula/Imvula