Helping to make a good yield a reality
February 2022

The Grain SA Farmer Development team had 81 study groups meetings around the key grain growing regions of our country during the first weeks of November. The logistics involved in getting to all the farmers in some rather remote regions is no small feat and involves travel across rugged terrain and some challenging or questionable road networks.
For years now we have been assisting rural farmers by meeting with them to discuss important farming operations, at the right times. More recently we have gone a step further and have helped farmers with the physical logistics of getting discounts on inputs from supporting input providers, and arranging deliveries to more convenient points for farmers who have struggled to access the correct inputs in years past.
Farmers were busy ordering and collecting inputs; taking soil samples, doing soil prep, checking weeds and planning their weed control programme for the season. For some the rains had arrived early and there was a frantic scurrying to get everything done. For others it was a case of enduring sweltering hot days scanning the horizon for signs of cooler wet weather.
The Grain SA team has sweated it out with the farmers arranging orders and deliveries of inputs, visiting the farmers' sheds to check through tractors and equipment and going to the fields to monitor seed bed preparation and check on the weed control required. We also hold regular conversations with study groups using power points and video to demonstrate and teach lessons about best practices for crop farming.
STUDY GROUP ACTIVITIES OVER A TWO WEEK PERIOD IN NOVEMBER
Deliveries of inputs were made to a number of study group farmers. This is a service Grain SA gives to the farmers who are participating in some of the projects because we know that historically it has been a challenge for farmers to access good quality inputs. It has also posed both a costly and logistical challenge to farmers to get the inputs to their fields.
The study group farmers where we visited had mostly completed their land preparation and initial spray programmes and some had already begun planting. Some of the study groups were still waiting for deliveries of fertiliser, seed and chemicals so our team was under pressure to organise deliveries.
The Louwsburg office took inputs to the Driefontein farmers. 81 farmers were waiting to collect their delivery of fertiliser. The farmers were excited and very helpful. The Louwsburg office also monitored the delivery of fertiliser to Donkerhoek farmers. The fertiliser was delivered a bit late that day but the farmers were ready to collect and apply it as soon as possible. These farmers had a very good attitude and were patient about having to wait later because they are thankful for the help.
We went to Cancele to deliver 84 bags of fertiliser and 56 bags of urea. Most of the farmers were absent so the chairperson signed for them.
On 15 November the Maclear office met 30 farmers of the Katkop 1 Lephaila study group and off-loaded seed, Roundup and fertiliser for 34 ha. They went on to meet with 16 farmers from Katkop 2 Nontso to deliver their inputs. The next deliveries were to 17 farmers of the Katkop 2 Ntaboduli study group. It was a round trip of 260 km across some rough roads.
AT GRASS ROOTS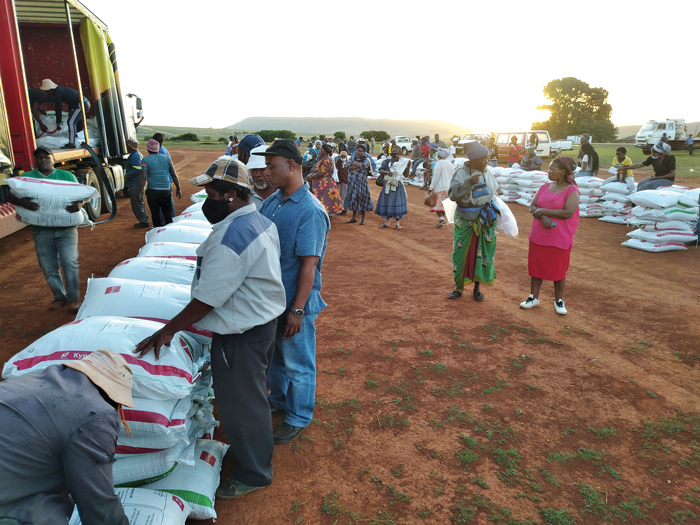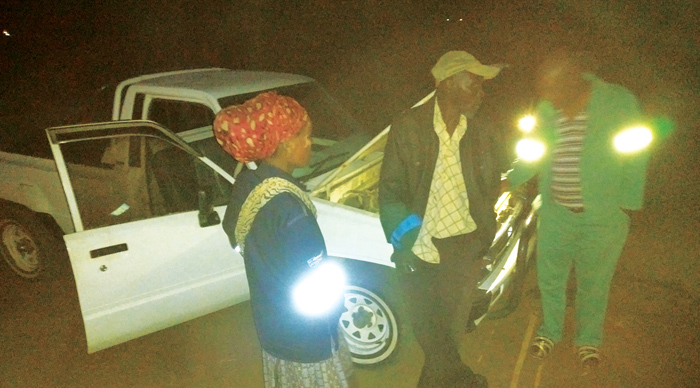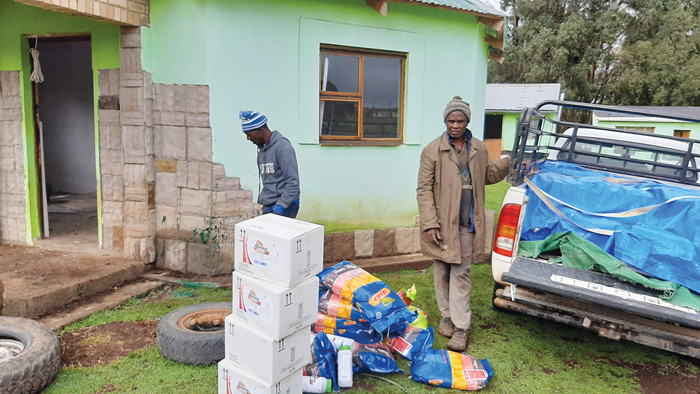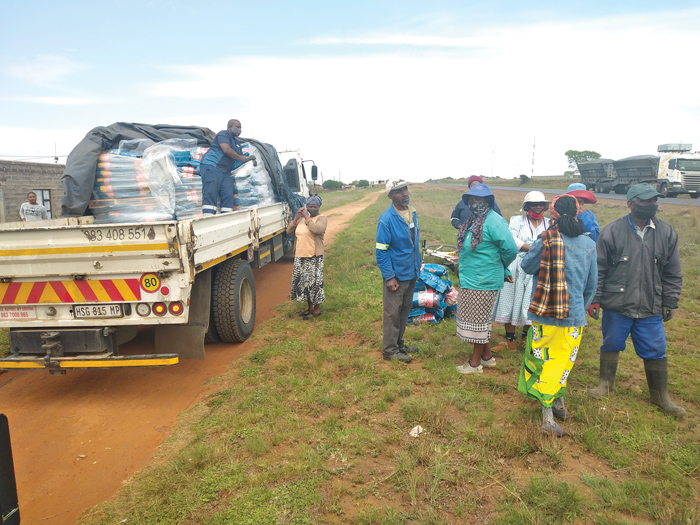 Personal contact on ground level
From 1 November to 18 November The Grain SA Farmer Development team made 73 farm visits to 37 farmers who are receiving individualised support from the team for this summer season.
Grain SA's Farmer Development team implements many different projects. The team is always thankful for supportive partnerships that provide donor funding to help change farmers' lives and ensure their growth and success. There are currently a number of different collaborations in place to make it possible for the team to walk alongside these farmers this season.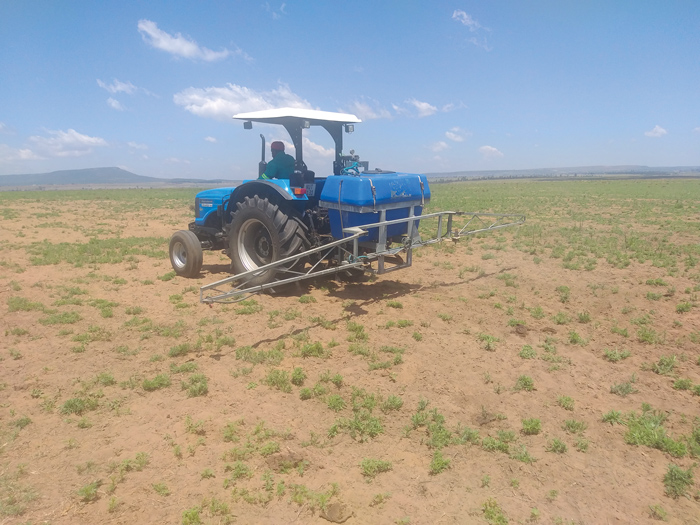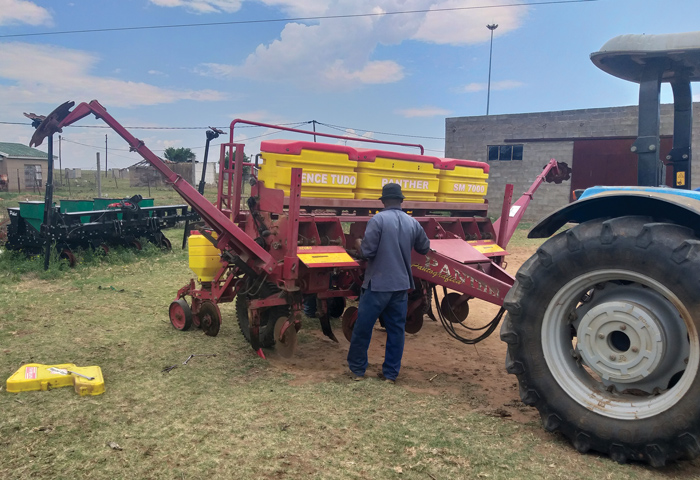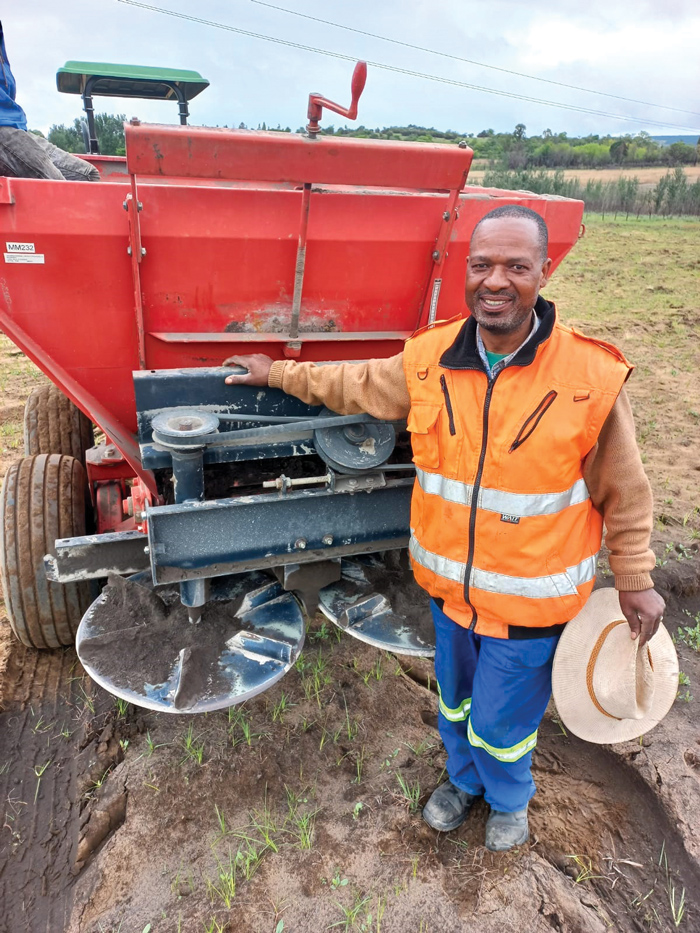 A team focused on the farmer and his yield
During November the Grain SA team travels many kilometres, working long hours and getting little sleep. All this with one aim – to help farmers get their crops planted at optimum times so they can achieve the best yields possible.
This is historically a huge challenge. Often funders are slow to deliver either finance or inputs, which delays soil preparation activities, spray programmes and planting. This means yields are compromised from the start. Grain SA has been actively lobbying for stakeholders and financiers to play their part in helping farmers get the best start every season. If farmer development is to be successful then the policy makers and role-players should do the right thing at the right time.
The Farmer Development team actively plays their role out there ensuring farmers are informed, equipped, supported and prepared. Soil sampling is demonstrated and results are explained. They network with suppliers and teach farmers to shop for the best product they can afford. Early season discussions include the importance of planning weed control and spray programmes as well as seed cultivar selection and correct procedures to follow when planting. The key message that is delivered encourages farmers to do the right thing at the right time and to monitor the crop progress throughout the season.
Farmers need to be hands on with the management of tractors. If tools let a farmer down at a busy time, it becomes very costly and causes unnecessary yield loss.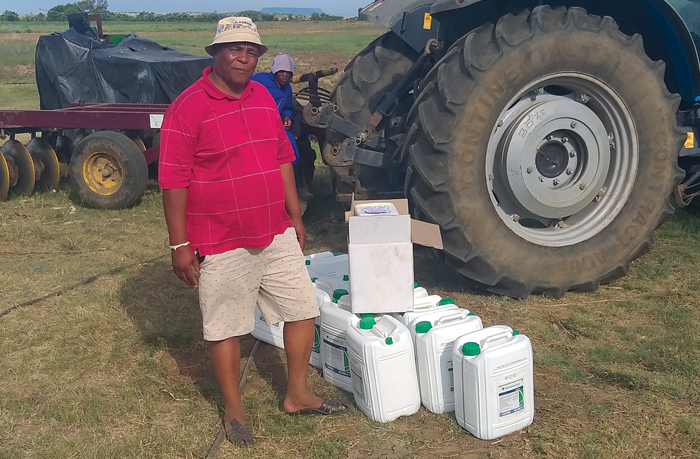 Publication: February 2022
Section: Pula/Imvula