Ensuring successful planting
March 2022

Grain SA's agriculture development team focuses on the double edge of 1) farmer empowerment in terms of knowledge transfer and skills development; and 2) agricultural best practices. To this end we walk a road beside the farmer as he grows his commercial grain farming enterprise.
December 2021 saw various critical activities playing out:
Early December saw the team supervising fertiliser deliveries, assisting with calibration and application.
Weed control was a focal point and the team was monitoring the effect of the early burn down, monitoring weed population and discussing the use of herbicides with the famer. In one instance there had been herbicide damage evident on the young maize plants – usually the result of an incorrect dosage of the chemicals. In another case the unfortunate farmer had sprayed Roundup on non-Roundup maize seed. It is a hard but important lesson to learn – always check that the seed you have planted is Roundup Ready if you are going to spray Roundup.
Some farmers had to deal with the problem of rat infestations in their maize fields.
Farmers were planting maize and soybeans so our team was kept very busy monitoring planting depth, planting population and germination of the seedlings.
Farmers were taught how to examine the plants and look at leaf/foliar nutrition to see if there are signs of trace element deficiency.
It is also the time to alert farmers to the importance of carefully monitoring their fields for early signs of insects to limit the damage they could cause.
Grain SA's team is very active during the planting season. We recognise that doing things right at this stage is critical to harvest time success. The team reinforces the value of each farmer being present in his fields on a daily basis. We must control what we can and then practise damage control where necessary, for example where high rainfall has caused damage to the newly planted crops, it may be necessary to replant altogether.
The early season has been wet. Rain is (almost) always very welcome, but it means there is pressure on the farmers to be ready to use every window of opportunity to get into the fields and work. Equipment and farm vehicles must be kept serviced and ready to roll.
STUDY GROUPS
Although the study group sessions are quieter during December because farmers do not want to be distracted from working in their fields, we did still check in with 53 study groups to monitor progress and assist with advice.
Most farmers were planting their last few lands. Small scale and subsistence farmers were assisted in networking with contractors to do the pre-emergence spray for them.
Tractors in Ntunjini were busy disking and planting. The contractors were working well with the Ntunjini farmers and everyone was satisfied with the progress made. The only challenge was the rain causing lengthy delays.
Eastern Cape farmers had a lot of difficulty completing soil preparation, planting and spray programmes at the outset of the season as a result of the heavy rainfall.
Luke Collier from our Kokstad office visited the Amantshange Study Group to check on the spraying of the pre-emergence spray. It was also challenged by the rain and the fields were too muddy.
Farmers also reported that they had some difficulty guarding their lands from troublesome livestock.
One of the biggest challenges facing the smaller farmers is weed control. Grain SA's team has to repeatedly emphasise the importance of fighting this war to limit the negative impact of competing weeds on the young crops.
AT GRASS ROOTS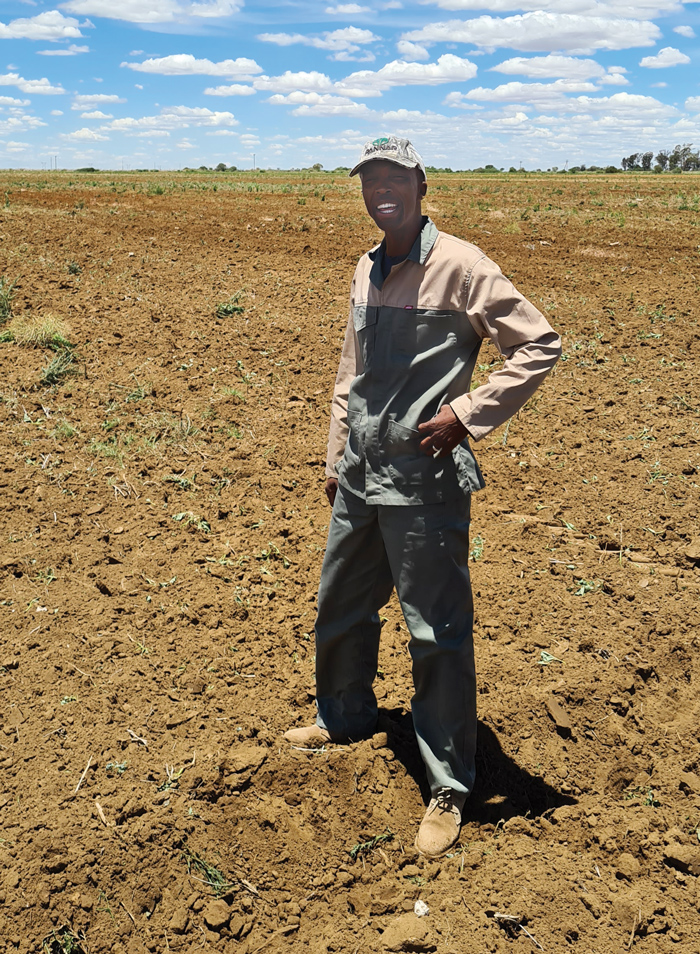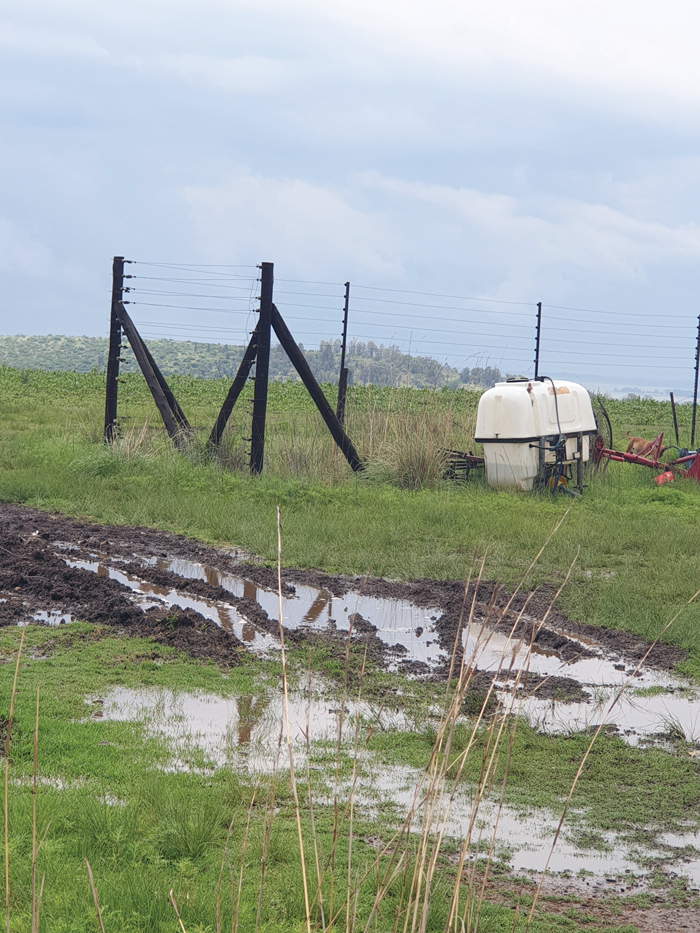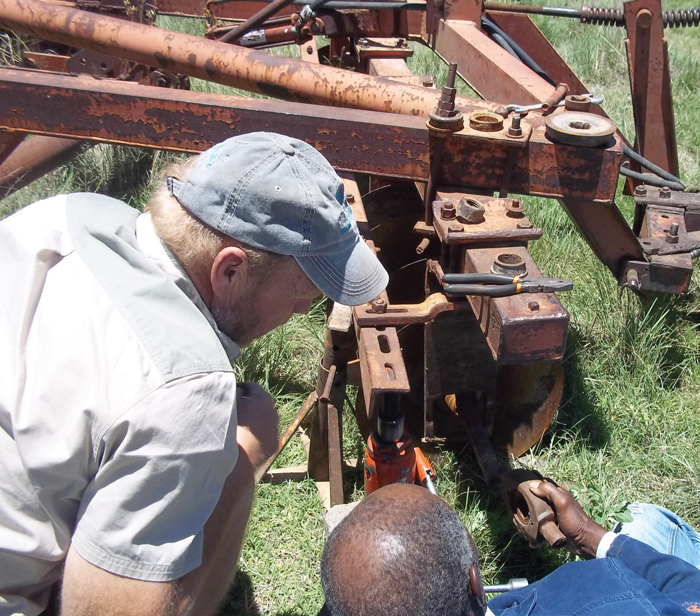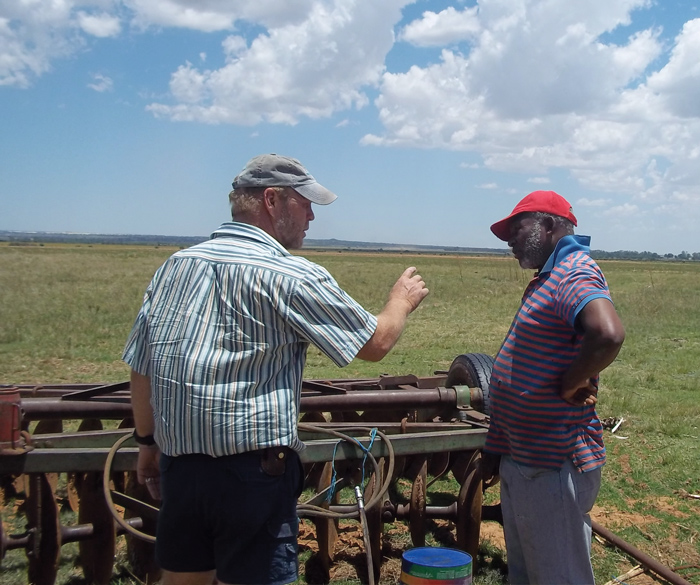 Keen to know more
There is a great demand for mentoring. Even late in 2021 there were farmers who were eager to join and participate in Grain SA's Farmer Development programme. They have been inspired by the success of long standing members who keep achieving better yields. Jurie Mentz, regional development manager from the Louwsburg office, had a meeting with a group of farmers at Emahlatini in Mpumalanga who are very anxious to join the programme. He discussed Grain SA's structures and functioning and then talked to the farmers about basic principles of conservation agriculture.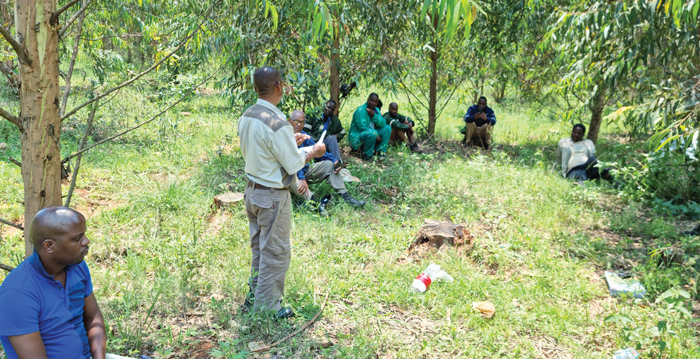 Jerry Mthombothi, regional development manager from the Nelspruit office, reported on a study group meeting with the newly registered Ga-Riba Study Group. He finalised their registration as members and discussed the basics about planting of maize so that they could start planting using the correct production practices. The following topics were covered: Selection of maize varieties, soil preparation, soil depth, plant population, fertilisation and weed control. The farmers were advised to plant the correct plant population, apply the correct amount of fertilisers and to use chemical weed control. They were also encouraged to attend study group meetings in 2022 and to attend courses that will be organised for them.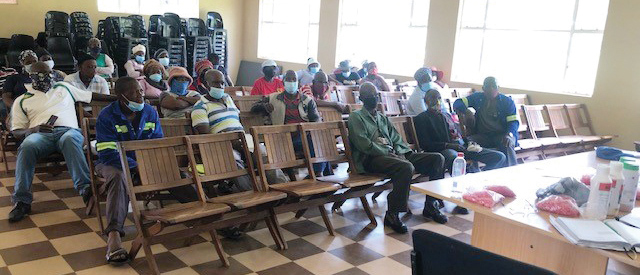 Publication: March 2022
Section: Pula/Imvula